Top Cell Phone Tracking, Monitoring and Spy Apps
Here is a guide to the best cell phone tracking and monitoring apps and software available on the internet. The options include free and paid apps used for a variety of needs and reasons.
Many people think that these apps are only used by individuals who want to accomplish illegal spying goals. The fact is that each day more and more users take use of these apps for purposes such as monitoring an elderly family member, young kids, or employees with company smartphones.
In all these cases, the tracker application is installed on cell phone or tablet in order to track and monitor usage activities and location history.
Many people also use these apps for emergency situations. For example, in case their cell phone is stolen or lost these apps could come very handy. Since many people don't know about these programs especially if they support and run in undetectable mode, the app could continue to run and send data about location and surrounding sounds – even if the person who's taken it tries to hide it – so that the owner could find the device faster and easier.
Great monitoring apps such as FlexiSPY are undetectable on the target cell phone. This prevents your children from finding out that they are being monitored through their mobile phones.
But please note that if you want to learn about the business cell phones in hands of your staff, and track them through their devices, they should be informed about that before installing any apps on their handheld gadgets.
Unfortunately, these days with numerous similar software with similar features and tools it's very difficult and time-consuming for an average person to find and choose an appropriate application which worth the cost and really provides what promises. Here we try to help you select the best cell phone tracker app.
What to look for
Before choosing the right software, it's helpful to consider these points:
Features: make sure to check all the features of the application so that your needs will be completely satisfied when using the software.
Reporting: top apps offer powerful reporting options which help finding the information you're looking for so much easier and faster.
Pricing: compare packages and plans of different products to learn which plan of which software best suits your budget and needs.
Support and Help: in addition to FAQ and forum sections on their sites, great applications come with reliable support options through live chat, email, and telephone.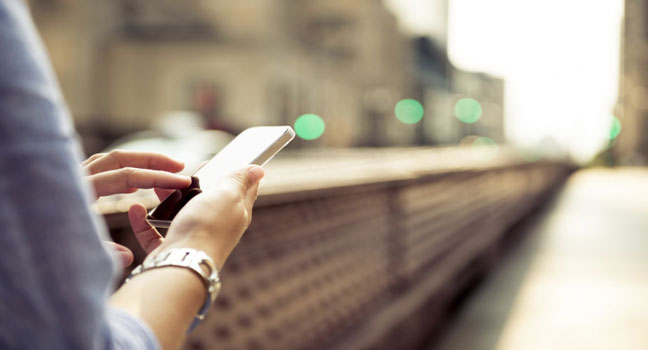 Here's our special list:
Find My Friends:
Although originally released as a location-sharing app, however Find My Friends could easily be used to track kids, family members and friends, especially since it is available free of charge and equipped with many parental-control settings. When installed on a mobile device, it could be tracked on the map by other devices which got the permission and the same app installed.
Some features of Find My Friends include:
Real-time location sharing & recording
Dangerous or sage zones defining
Close by contacts alerts
This helpful phone locator application is available for Apple iPhone, iPad and Google Android devices.
https://play.google.com/store/apps/details?id=com.nliteapps.findmyfriends
https://itunes.apple.com/en/app/find-my-friends/id466122094?mt=8
SpyToMobile:
If you want something more than just tracking location but still a simple and easy to use software for a few days then Spy2Mobile app is recommended to use. And that's because the price is just about one dollar for each day, and you'll get the usual phone spy functionalities including call history, SMS and location monitoring, email alerts and WhatsApp spying. This product is especially affordable in cases which you want to monitor more than one device.
Please note that at the current time, this spy app is only available to install and run on Android smartphones or tablets. [More details on SpyToMobile]
mSpy:
mSpy is one of the most powerful apps in its category available in the market. In addition to doing regular spying and monitoring tasks, it boasts so many tools and options which only a few number of its competitors do really provide. Some of them include call blocking, IM tracking, keylogger features, applications management, etc.
Most mobile phones and devices on the market with popular operating systems such as iOS and Android are supported by mSpy. Also there is a version which could be installed and run on computer systems. [More details on mSpy]
FlexiSPY:
For professional and specific purposes FlexiSPY is even more complete in some aspects than its main competitors like mSpy and MobiStealth. The one single feature which no program in the market has yet been offered is the ability to record and listen to phone calls in real time. For many people just getting access to this tool is enough for them to pay for this great product.
FlexiSPY also enables you to track conversations and chats in major instant messaging applications which some of them are listed below:
WhatsApp
Viber
WeChat
Snapchat
Skype
LINE
Facebook
Another great advantage of using FlexiSPY is that its stealth mode is really working. So it's very hard for someone to know that any monitoring or spying software is running on the device. [More details on FlexiSPY]
MobiStealth:
MobiStealth is suitable for those who want to have about the same features as those found on powerful cell phone trackers such as mSpy or FlexiSPY, but couldn't afford to pay that much. The application is offered in three packages: Pro, Lite and Basic. Both Lite and Pro plans provide primary features such as call logs and SMS monitoring, location reporting, and Contacts logging.
Of course, to use all the features of the software the "Pro" plan should be selected. These include WhatsApp, iMessages and Skype messages tracking, videos and images viewing and so on. Also phone support is only available to this plan's subscribers.
MobiStealth supports many platforms and devices such as Mac, Windows, iPhone, Android, BlackBerry and Nokia. [More details on MobiStealth]
Important note: before you buy any of these apps make sure the cell phone or tablet you want to track or monitor is compatible with the application. Usually, such information could be found on the software company's website. Or in case the tracker software is reviewed on TechaLook website, compatibility info and other helpful details is available here as well. Just remember that if you aren't sure for any reason, you could always ask the product seller before making any decision.
How to install and run these apps
Each of these phone monitoring apps have their own installation guide which will be sent to their customers after purchase. And the process is usually very simple. Most times it takes only a few minutes for the program to be ready to run.
Also, in case any problem happens in any step, the support is there to answer questions and provide help.
After you buy and install one of these applications on a mobile device, they work by gathering the needed information and sending them to your online account. So, simply login to your account to access that data.