5 Best Parental Control Apps for Android & iOS
One of the difficult tasks of parents is keeping their children safe on their tablets and phones. That could be easier using powerful parental control apps which are available for both iOS and Android platforms. Here we present our top choices for you to check out.
1. Qustodio Parental Control (iPhone & Android)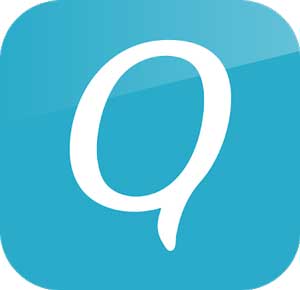 If you want a parental control app not just for iOS/Android but for many other platforms as well then definitely try Qustodio.
The reason is the application is available for Chromebooks, Amazon Fire tablets, PCs, and Macs, along with the major mobile platforms.
The app boasts most core features usual for kid monitoring apps such as geofencing option, location tracking, and setting time limits.
But some features might work better – if at all – on either iOS or Android versions. Apps blocking, calls/texts monitoring and web filtering are among these features. You should check out the official app page for any major feature – if that's really important to you – before making any app purchase.
Qustodio could be downloaded from https://play.google.com/store/apps/details?id=com.qustodio.family.parental.control.app.screentime at Google Play for Android devices.
iOS users could get the app from https://apps.apple.com/app/qustodio-parental-control-app/id1501720596 to install on their iPads/iPhones.
2. OurPact (iPhone & Android)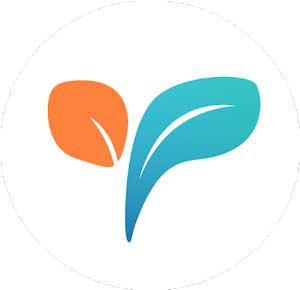 Many iOS users prefer OurPact on many other parental control apps for iPhone due to its powerful features which sometimes could only be found on this app.
For instance, while most apps for children monitoring could only block a few dozen apps (not all of them) on iOS devices, OurPact is the only app (at least as far as we know) that could block or manage ANY app on the platform.
The feature works still fine on Android, of course.
In addition, other core features work as you'd expect as well. These include geofencing, screen time allowances, schedules, text blocking, etc.
OurPact is listed on App Store by Apple located at https://apps.apple.com/app/parental-control-app-ourpact/id954029412
And, if you have an Android device then get the OurPact app through https://play.google.com/store/apps/details?id=com.ourpact.androidparent
3. Net Nanny Parental Control (iPhone & Android)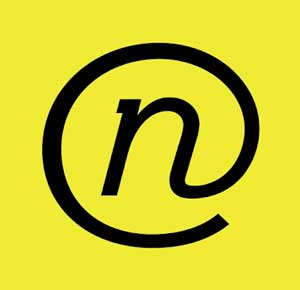 According to many experts, Net Nanny is one of the best apps in the market for parental control purposes with a modern design and a powerful web-filtering technology.
When comparing features of the app between the Android and iPhone versions, there isn't much different. That is unlike many other parental control apps which either of those versions lack many options or features found on the other version.
Both platforms enable parents to set schedules and time allowances, display location history of their kids and track their location.
But when it comes to blocking apps, if you're on Android, you could block all apps, while this feature is rather limited to some apps on the iOS version.
One of the recently added options is that now it is possible to have content screening within apps such as YouTube, TikTok and Instagram instead of allowing/blocking them altogether.
Download Net Nanny for iOS from https://apps.apple.com/app/net-nanny-parental-control-app/id1211763414
Android users could download Net Nanny for Android through https://play.google.com/store/apps/details?id=com.contentwatch.ghoti.cp2.parent
4. Norton Family (iPhone & Android)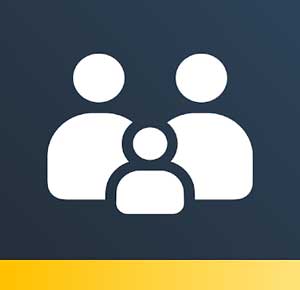 Norton Family is another great parental control app for many platforms (including Windows) which allows parents to monitor & filter web content, set time schedules and track the location of their children.
Although most features work for both Android and iPhone devices, some features could only be found on Android/Windows application.
For instance, you could have the option for text-message monitoring, app management and time allowances in Android or Windows, as these features don't exist in the iOS version.
One of the great things about this parental control by Norton is that the company allows already paid users of one of its antivirus suites to have the app for free.
Norton Family for Android could be downloaded via Google Play at https://play.google.com/store/apps/details?id=com.symantec.familysafety
The iOS version of Norton Family is available on Apple App Store at https://apps.apple.com/app/norton-family/id1019061388
5. Safe Browser Parental Control (Android)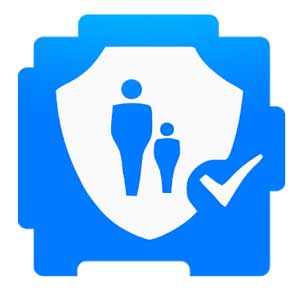 If web browsing is what concerns you the most when your child is alone with your smartphone or just using theirs, then this app could be a fine solution.
This browser is equipped with smart filter for improper web content. Also, the app comes with a search engine which is safe for kids and doesn't show adult content.
Safe Browser app by Kiddoware could filter all kids of harmful/inappropriate websites such as gambling sites, media streaming, dating and social networking sites, online gaming, gun violence and weapons websites, spyware, phishing and virus-hosting sites, and any website related to nudity, sex, adult content and pornography.
Other features of this app include:
Voice based navigation
Cloud-enabled and remote settings for web filtering management
Web browser UI configuration
Web filtering rules setup
Custom blacklist/whitelist for websites
The app could be downloaded and installed from Google Play Store at https://play.google.com/store/apps/details?id=com.kiddoware.kidsafebrowser which makes trying it free for 15 days.