Skillshare Review
Skillshare is an online education platform both similar to and different than other familiar services on the market. Here we present a review to explore more features and options provided by this learning service.
Online learning is a very competitive market with so many services offering a vast range of courses and subjects. But that could also greater choices for learners and students who want to learn their favorite skills and subjects as fast as they can with the best quality and using experience.
One of these competing services is Skillshare which has been growing relatively fast since it first launched about three years ago.
Now, let's take a better look at Skillshare and its features.
What is Skillshare?
Skillshare is an online education platform which offers thousands of classes in a variety of subjects including writing, entrepreneurship, film and photo, tech, business, illustration, design, etc.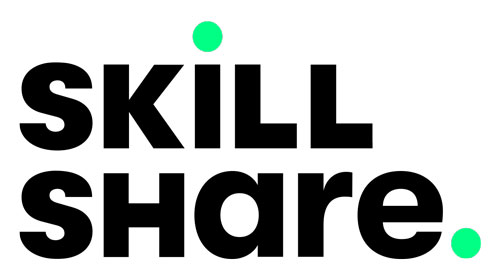 In addition, with millions of enrolled students, Skillshare is one of the fastest-growing learning communities which you could find online.
The main categories for classes are:
Lifestyle
Technology
Business
creative
Features
Now, with lots of online learning platforms available these days, Skillshare tries to stand out by offering interactive and unique courses.
Plus, team-based classes are another major focus of the company could come helpful for businesses want to manage efficiency and build better teams.
Also, working on a project in each class is very important in Skillshare courses. That's because this way students learn the subject materials better by having interaction with courses instead of just merely watching videos from start to end.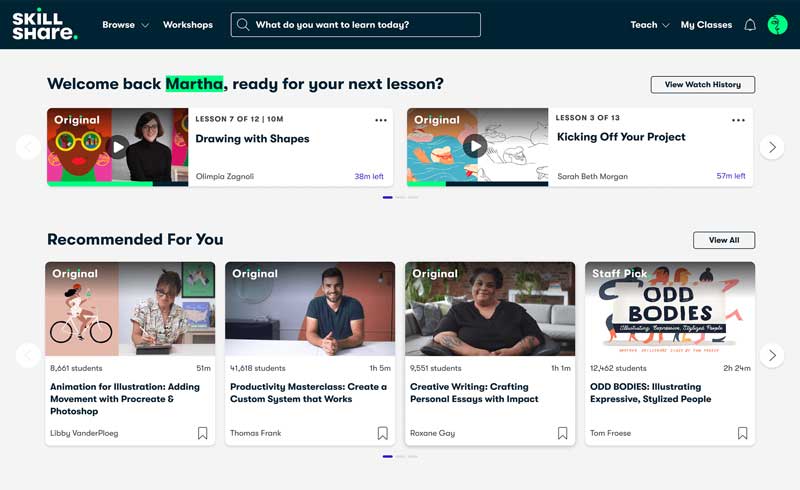 Other than above features, Skillshare is very similar to other online learning services on the web such as Udemy, Lynda, and so on.
Pros
Unique features
Lots of courses to choose from
Straightforward and user-friendly interface
Cons
Not so great video player
How to access the classes?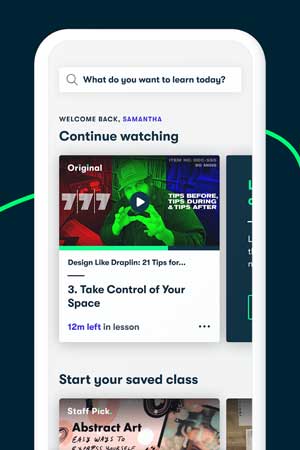 One of the great things about Skillshare is that you could access the courses on different devices, i.e. your tablet, smartphone or your laptop.
Fortunately, Skillshare app is available for both Android and iOS devices which could be downloaded through the following:
How much is Skillshare?
This is one of the areas which separates Skillshare from many similar online learning apps and platforms. That's because unlike many other services which charge users per class/video/course, here on Skillshare they use a different pricing model which is subscription-based.
In other words, you could start watching any class you like once you get subscribed to the app.
Two kind of subscriptions are available on Skillshare: premium and free. Obviously, the free plan provides users with only the free content of the site.
On the other hand, much of the content, which isn't free, is only available to the premium users.
Currently, premium membership costs $19 per month, or $99 per year, if billed annually.

Other advantages of getting a paid plan is getting rid of ads, and experiencing videos interruption-free, and also the ability to access the classes with no internet connection on your phone or tablet through the Skillshare app.
Is it worth it?
In fact, that's the question which you should be probably able to answer after reading what we discussed up to this point about Skillshare, especially the pricing model.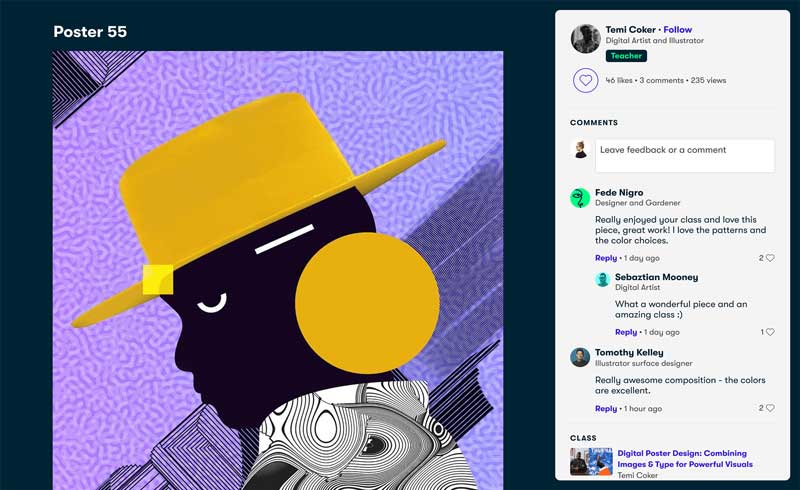 But to make it easier for you to decide, if you're the kind of person who might be needing different courses in a variety of categories and subjects then Skillshare could be the perfect choice for you since you don't have to pay for each individual course.
On the other hand, if you need just one or two specific course on a specific topic, it might be better for you to study other options before signing up for a paid membership on Skillshare.
Conclusion
No matter what's your intended course or skill to learn, from podcast production, graphic design or drawing to creating Etsy shop, ecommerce essentials and SEO tactics, Skillshare has almost certainly some great course to offer with interactive and unique features. So, don't wait and join millions of other students.