Homebuyers Pick New Sites to Protect Their Privacy from Large Portals
Finding property, for most people, involves using large portals. Seldom do interested homebuyers rely on realty agencies anymore, as they are expensive and hard to communicate with. Large property portals compile all of an area's properties in one place, giving updates on when they are sold, and how much they are sold for.
However, despite how common their use is, many large realty portals have serious flaws. Experts advise using safe portals, being more committed to ethical practices, and ensuring data privacy.
This post will cover this in more detail, explaining why you should be using safer search portals.
Notable Platforms
While this section's title alludes to there being multiple noteworthy platforms, there is only really one. One of the largest home search sites in the US, exprealty.com, is a platform that's worth checking out.
Your privacy is not something that should be taken lightly. As referenced in the introduction to this post, platforms collect user information. This information can then be sold to marketers and realtors. It is important that you find a platform committed to ethical practices and data privacy, so your information doesn't end up in the wrong hands. The aforementioned site takes data security very seriously.
Dangerous Sites
In the online property trade, customer data is sometimes sold to marketers. When this kind of thing happens it can be a massive annoyance. Some people sign up to property sites just to check market conditions or find out how much properties are selling for in their area, not to find or sell a property.
Once consumers submit their information to unscrupulous platforms, however, they can then be pestered and annoyed until they change their email addresses. Even after sending cease and desist emails, many of these platforms continue in their harassment. Platforms to be avoided include:
Why Avoid These Platforms?
Zillow and Trulia are owned by the same organisation, Zillow Group. Studies suggest that most of Zillow's revenue comes from collecting consumer information, and then selling it to estate agents. The organisation collects the contact information and budget of consumers.
This information can be very useful to realtors who're trying to build their portfolios. However, most of the people who sign up for realty platforms are not actually interested in buying property, meaning unsolicited emails and text messages will be an annoyance. Signing up for these sites could lead to your data being sold.
Ignorant Customers
The sad thing about Zillow Group's activities is that nearly all customers have absolutely no idea their data is being sold to marketers and realty agencies.
When they do start receiving unsolicited emails and texts, most draw no connection between signing up for the Zillow Group's platforms and the sudden barrage of messages. More often than not this is because people sign up for multiple realty platforms. It is common for consumers not to read online terms and conditions pages, like Zillow's, which do actually mention that they sell information.
Ethical Platforms
As mentioned in the introduction to this post and the first point, it is essential that individuals interested in buying, renting, or selling houses sign up for ethical platforms. Individual agents can be more effective at protecting homebuyers' information and data because it is in their best interests not to sell this to other agents. After all, if individual agents do this, they are unlikely to make sales.
However, working with individual agents can be expensive which is why most people choose instead to use realty platforms. There are some platforms, like the one mentioned earlier, that work with verified and vetted realtors and never sell their user's information, however.
Terms and Conditions
The biggest threat to homebuyers and just general internet users is their own carelessness. Legally, property sites are not allowed to sell customer information without first obtaining their written permission.
When people register for these platforms they seldom read the terms and conditions pages. If they read the terms and conditions pages before signing up, they would not have their data stolen.
It is, therefore, important to thoroughly read any site's terms and conditions before you complete registration. Not reading them is a pretty effective way of getting your data stolen.
Data Privacy
Data privacy is very important. While receiving endless phone calls from marketers and realty agencies might seem like a mere annoyance, it has the potential to become very dangerous.
Most of the agencies that buy customer information will not use it for anything other than marketing purposes. However, there have been cases where companies have been buying people's data for the purpose of fraud.
There is a lot you can do with an individual's name, address, and birthdate. Be more protective over your personal information, ensuring that it doesn't fall into the wrong hands. Take data privacy seriously.
Protective Measures
Now you understood the importance of protecting yourself online, steps must be taken to ensure you are not an easy target. One of the most effective ways of doing this is by safeguarding your personal information and only ever using it to sign up for sites you are sure can be trusted.
Another is to use a VPN or virtual private network. A VPN is a program that conceals your identity, preventing unauthorised individuals from tracking and monitoring your online activities. Anti-viral software is a worthwhile investment too, as it can prevent viruses from infiltrating your computer or mobile device. Taking these measures will keep you safe online.
Reporting Sites
Not many websites are stupid enough to sell user information without obtaining their permission first, however, some do. If you suspect that a website has sold your information without getting your permission, then you need to take immediate action.
Internet crimes are now prosecutable in the United States and Europe. Taking legal action against the owners of a website guilty of selling your information will prevent them from doing the same thing to anybody else.
It will also likely result in you receiving a sizable financial payment, compensating you for your trouble and legal fees.
Finding Reliable Sites
Website Reviews
To find the perfect house, people must first find a reliable and safe platform to use. One way of determining a site's authenticity is to read its reviews.
A website's reviews will help you to get an idea of what its customers think of it. Studies show that bad reviews can negatively impact a site's performance and significantly reduce the traffic that it receives. Always take time to read reviews before you sign up for a website, especially a property-related one.
Online Reputation
A website's online reputation is also something that should be taken into consideration. Most internet users rely exclusively on reviews, however, there are other ways of gauging how positively a site is thought of beyond them. One effective way is to reach out to the users of internet forums.
Finding forums dedicated to property should not be difficult, as it is one of the internet's largest niches. You can also ask relatives and friends who have bought houses using property platforms before to give you their advice on certain sites.
Property Listings
When you are searching for a property platform, the number of available listings is another factor that must be taken into consideration. Even if a website is entirely ethical and takes user information very seriously, if there are no listings on there then there is no point in using it.
Once you have managed to verify a site's authenticity and ensured it is ethically run, you can begin browsing its listings. The vast majority of property sites will not require you to register an account to check their listings out, giving you the opportunity to browse without submitting personal information.
Vetted Realtors
A lot of property platforms do not require the realtors that post on them to verify themselves. If you are interested in using a property search site to buy a house, then you should find a platform that takes steps to authenticate realty companies interested in posting on it.
The only way for you to find out whether or not the platform you are considering using does this is to try and register as a realtor, and then check what information is required. You can also reach out to the platform's support team and ask them directly.
Customer Support
While on the topic of customer support, the importance of good customer support cannot be overstated. Under no circumstances should you consider using a website that does not have a dedicated customer support team, working around the clock to deal with customer complaints. Ideally, the site you select should have a live chat option.
Live chat makes addressing and dealing with queries much simpler. Rather than waiting for email responses, you will be able to connect with an agent and get your issues dealt with immediately. Finding a platform with live chat should not be difficult.
Fast Responses
Again, keeping in line with the topic of customer support, when you are looking for a platform to use it is important that you find one with fast and responsive replies.
When you have an issue, you need it dealt with immediately. Having to wait several hours for a response can be annoying. A property platform's reviews can be a good way of getting an idea of how responsive their customer support team is, as negative interactions with customer support are one of the main reasons for people leaving reviews. You can also sign up for the platform and try to get in touch with customer support.
Regular Updates
When you are using a property search platform to find a house, having to deal with dead listings is likely not something you want. Sadly though, many property platforms are not on top of their listings, leaving outdated ones live for many months past their expiration dates.
Find a platform that keeps its listings relevant and up to date. If you do find a property that is no longer available on your chosen platform, report it to them. If steps are not taken to verify your claim and to remove the property, it is a sign you are using a site that does not care about its customers.
Exclusive Listings
Exclusive listings are something else that you should be looking for. When you use property search sites, the vast majority of them share the same listings.
This is because the same realty companies have accounts on all of the major platforms, using them to post properties. When you use a high-quality platform, the realtors on there will use it exclusively, posting properties that can only be found there.
Finding a platform with exclusive listings should not be difficult, since sites of this kind tend to openly publicise information about their exclusivity. It is a good marketing point, after all.
Search Features
When you are looking for a house there are a lot of different things for you to consider from location to size and even age. If you have very specific needs, then you need a platform that allows you to tailor your searches around them.
Make sure that you find a platform with filters and extensive search options, i.e., the ability to use specific tags and phrases in your searches, in combination with the use of filters. More extensive searches will help you to find the properties that are right for you and your family.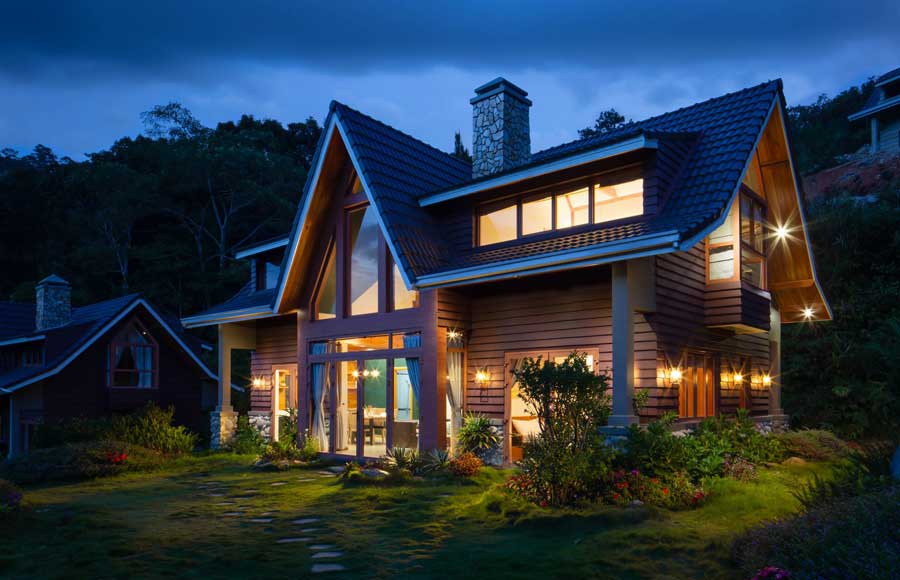 Contact Forms
One last thing for you to think about is getting in touch with the realty companies posting properties. A lot of websites will require you to send emails or make phone calls and will not give you the option to chat with them directly through the platform.
If you can, you should find a platform that gives people the ability to reach out to realtors via their platform, using a 'Contact us' form or a live chat box. Reaching out through your platform of choice will likely result in faster responses and more detailed replies.
Before you can buy a house, you need to find one. There are thousands of property search platforms online. However, not all are worth using. Some are much better than others. In order to find your dream house you need to be able to identify the signs of a poor-quality property site. With the advice and guidance issued here, this has never been easier to do.