AccuBattery Review: Android Battery Health Monitor
Getting most out of their device battery is on the mind of many smartphone and tablets owners these days. That's why using an app such as AccuBattery could be recommended due to its useful features for monitoring and managing battery health.
What is AccuBattery?
AccuBattery is one of the top apps in the market for Android device battery performance and health tracking.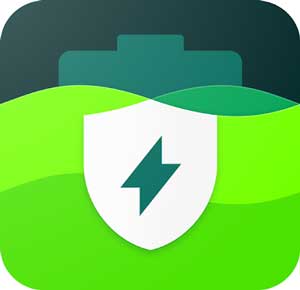 Using this app, users are allowed to track battery history, access to discharge & charge information in real time, get healthier battery due to charge alarm and monitor their battery health.
With more than 10 million downloads in Google Play Store and an average rating of 4.6 out of 5, AccuBattery is really helping its users to monitor their battery more accurately and get useful details in order to extend their devices' battery life.
As you might already know, with each phone charge, the battery on the device sustains a wear which in the first sight might not seem measurable.
But in fact, you could measure this wear using accurate tools like AccuBattery which in long term could contribute to your battery life.
According to some research done by experts, the lifespan of battery could be extended when the device is only charged to just about 80%.
That's when the charge alarm feature of this app proves to be useful.
This way, you could be sure that even if you forget to disconnect the charger when the battery level is 80%, you'll be notified by the app.
Features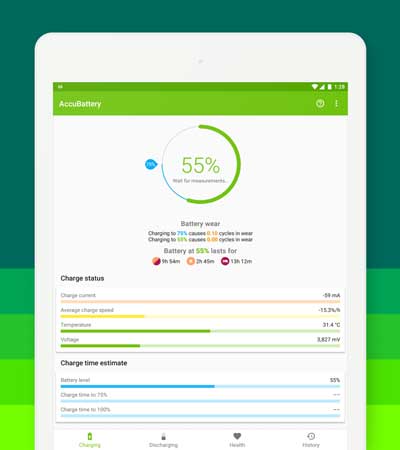 This battery management app comes with lots of other options such as:
Battery statistics in real time via 'ongoing notification'
Standby mode check for the device or 'deep sleep' percentage
Estimations for 'screen off' or 'screen on'
No low battery or zero battery by surprise since you could know the use time you could get at any time
Know about the charge time of your battery instead of just the current percentage provided by most Android smartphones or tablets
Battery consumption for each app
Discharge speed
Battery capacity measurement (mAh)
As you could see above, there is a wide range of advanced features for battery and energy management which is provided by AccuBattery.
Use them, and you could easily discover the apps which consume most of your phone's battery juice.
In addition, next time you're on the go and you have an online business meeting or vital phone call, you won't be frustrated when you find out that you have less than 5% battery remaining. That's because with AccuBattery it's so easy to find out about how much power juice you have.
Accubattery Pro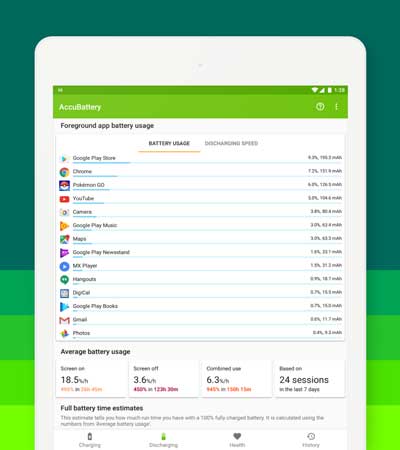 Most features of the app could be accessed through the free version including charge alarm, wear amount, battery stats, charge times, and so on.
But if you want to use the app without any ads annoying you just try the Pro version.
Moreover, more battery stats in detail are offered in the premium version which could be accessed through notifications.
Other extra features include older historical sessions and AMOLED black and dark themes.
Conclusion
If you constantly suffer from apps on your Android device which consumes lots of battery or care for your battery longevity, then we recommend using AccuBattery which could give you lots of useful options and features related to the power source on your tablet or phone.