How to Recover Deleted Files from SD Card
SD card deleted files recovery is very important these days since memory cards are used everywhere and in every device from cell phones and digital cameras to laptops and even game consoles. Here users could find a solution to recover lost or deleted data from SD card.
There are several reasons why people could face a problem related to lost/deleted data on SD cards:
Power failure
Memory card data targeted by a virus or other malicious software
Inaccessible or corrupter SD card
Formatted SD card
Files accidentally erased or deleted from SD card
And so on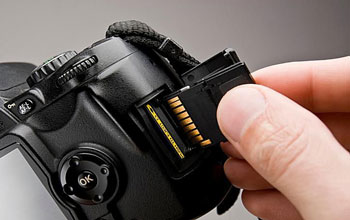 One of the most important actions which should be done after happening one of above data loss scenarios is to stop using the SD card immediately.
It means that whether a game console, mobile device, camcorder or digital camera is using the SD card, it should be removed from the device and be kept safe until further recovery process.
Recovery with Wondershare program
So, if the deleted files are photos (as well as audios and videos), it might be better, financially concerned, to download and install the Wondershare Photo Recovery software for $34.95 ($45 for Mac OS X version).
Although the more complete version would be Wondershare Data Recover program which costs more ($49.95 for Windows – $89.95 for Mac OS X) but offers much more options. These extra features include supporting more retrievable file types like archive files (RAR, ZIP, SIT, etc.), emails (EMLX, DBX, PST, etc.) and documents (PDF, PPT/PPTX, XLS/XLSX, DOC/DOCX, etc.), and partition recovery.
For a more detailed review please go to: http://techalook.com/reviews/softwares/wondershare-data-recovery
Here are the steps required to do the data recovery on SD cards using the Photo Recovery software. (Similar steps could be taken on the other program)
Using the SD card slot on computer or a card reader, connect the SD card to the system. Now, run the program which shows a screen with a few options like below. Select the 'Memory Card' recovery option and then click on the 'Start' button on the bottom of the window. 
In the next window, a list of drives will be shown on the screen which would contain the SD card. 'Scan' button should be clicked after choosing the right drive from the list. After that, the program will start to search the memory card for deleted or lost data. Please note that in case the scanning process should only be done for certain file types (such as photos), 'Filter' options could be used to refine the search results. 
The found files could be previewed on the next screen after the scanning is complete. Simply select any file which should be retrieved. After all those files are chosen, click on the 'Recover' button to save recovered data on computer hard drive. 
A great advantage of using SD card recovery software by Wondershare is that it supports most famous SD card brands. Some of them include Transcend, PNY, Kingston, ATP, SanDisk and Lexar.
In fact, in addition to memory cards (SDHC, miniSD, microSD, etc.), other kinds of storage devices (such as external hard drives and flash drives) are compatible with Wondershare recovery solution. And it also supports all file systems (exFAT, NTFS, FAT16 or FAT32)
Wondershare has other helpful programs which could be used to retrieve deleted data such as phone contacts, text messages, notes, images, videos, audio files and so on from Android and iOS (e.g. iPad & iPhone) tablets and smartphones.
Search our website or check out the official Wondershare website for more recovery products.
Along with recovery software on the market, there are tens of free and paid recovery apps, on Google Play Store for instance, which most of them don't work properly or provide the features they boast. This could be easily understood from the low ratings and negative comments and reviews by unsatisfied users and customers.