EaseUS Data Recovery Wizard Review (Mac & Windows)
Many of us have been in situations in which we've lost some files and want to recover them whatever it takes, because those are so precious to us, or they contain our business information. EaseUS Data Recovery Wizard is a great software which could help users in these situations.
No matter how your files have been deleted – through just delete command, Shift+Del/Command+Del, or emptying recycle bin or trash, or maybe your system got formatted accidentally, or got infected by malicious virus or malware and lost some/all data – EaseUS undelete software could help recover your files and documents.
The software is produced by EaseUS, a well-established software company founded in 2004 which focuses on developing applications for data recovery, partition management, and data backup and transfer. Target devices include those powered by iOS, Android, Windows, and Mac.
Features
EaseUS recovery software, undelete data from desktop computers, notebooks, laptops, servers, hard drives, memory cards, SD cards, USB drives, floppy disks, etc.
Compatible file systems include: NTFS, FAT 32, FAT 16, Ext3, Ext2, and HFS.
All types of file formats are supported. It means that using this software, users could undelete photos, videos, MS Word documents, audio and music files, pdf files, zip files, and other lost files.
The EaseUS application is able to recover data formatted, hidden, deleted, raw or lost partitions and volumes.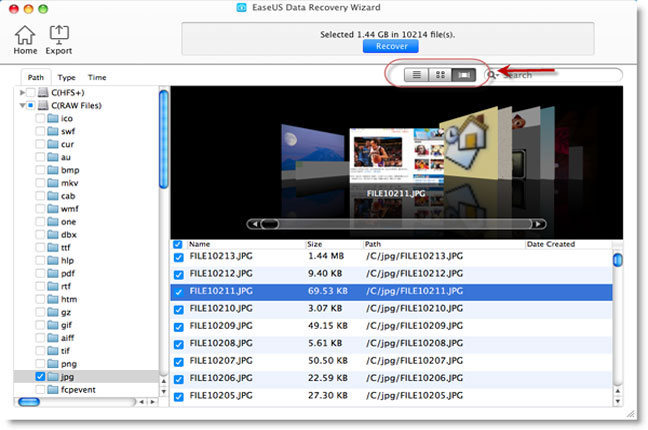 Supported systems
EaseUS data recovery software is available for both Mac and Windows systems – in fact, they offer iOS and Android versions as well.
Supported Mac systems are: Mac OS X 10.6 or later versions. And the software could be installed and run on all Windows versions from Windows 2000 & XP up to Windows 8.1 and even Windows 10.
Pricing & Download
The Mac version of this software is available in two editions: Free & Paid. The main difference between the two packages is the maximum amount of data you could recover with the free application which is limited to 2GB. In addition, lifetime technical support and upgrades are provided only with the paid version which is priced at $89.95.
Windows version of the program, however, is provided in 4 packages: Free, Pro, Pro with Bootable Media, and Technician.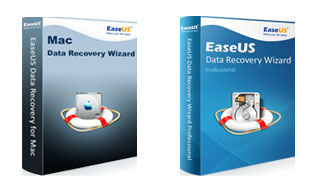 Similar to Mac tools, all these versions are with similar functions, except for some differences: the free version could recover up to maximum of 2 GB of files and information. Pro version (with a $69.95 tag price) doesn't have this limit, but in order to solve booting problems along with undeleting files, you should use the 'Pro with Bootable' edition ($99.90). 'Technician' ($499) is most suitable for professional users who want to offer technical services to their customers and clients.
Unlike the free tool, all paid applications include unlimited upgrades and tech support. And please remember that all paid versions of these EaseUS software have free trials as well.
Download the free version of EaseUS Data Recovery Wizard for Mac here: http://download.easeus.com/free/mac_drw_free.dmg
And use the following link to download the Win version of the software for free: http://download.easeus.com/free/drw_free.exe
It's also worthwhile to reiterate that unlike many similar competitor products in the market that their free versions only scans for the deleted files, and the main task – which is files recovery – is done only after you purchase the full package of the software, EaseUS free recovery tool lets you get back up to 2GB of the deleted data. So it's a great choice for those who don't to spend a dime for a small amount of recovery.