Capital One Shopping Review
Capital One Shopping (used to be called Wikibuy) is a famous browser extension and also mobile app that is available for all users. You can use this app when you want to get the best deals when shopping online. It can be the best online shopping assistant for you.
You can use this app for comparing all available prices from different online retailers. You can also find some deals and coupon codes from various providers.
You don't need to do a lot of effort when comparing all available prices from around the world.
When you have any items in your Amazon or Walmart cart, this Capital One Shopping or Wikibuy extension will search for any other sites with better price for any particular items.
Here are some features that are useful for all users.
Universal product search
This is the most important feature that you can find in this app. When you are in the marketplace, such as Amazon, the Capital One Shopping will find better price on other sites, such as eBay or other websites.
You can also use this app when you buy on retail store. If you are in any of your favorite retail stores, you can use this app for scanning the barcode of the item that you are interested in.
The app will search for competitive prices at any other top retailers. You will always get the best price for your favorite items.
Featured offers
Capital One Shopping is going to arrange some special discounts on any products that you can buy from its official website.
If you look at its dashboard, you can find some offers on certain products, for example Clarks shoes, VPN service, Myprotein, and many other interesting things.
If you are interested in saving a little extra cash for any of your favorite products, you can install this Capital One Shopping app on your iOS or Android devices.
Cashback
Wikibuy or Capital One Shopping is one of the most popular apps that can offer cashback for all users. For example, you can get up to 1% cashback on any purchases at Dell.com, 9% on any purchases from JCPenney, 4% from Groupon site, or 2% from Walmart.com.
There many other sites that offer cashback via Capital One Shopping. You can also find the Local Offers section that is available in this app.
You can use this section for finding some cashbacks from local restaurants or retailers. You can save a lot of your money when purchasing any items via this app.
Coupon codes
When you search coupon codes via Google, you may find some listed promo codes that don't work anymore.
It can be challenging for you to find the legit coupon codes via Google. It can be the best time for you to try the app today.
This app can takes any hassles out of finding some coupon codes when you do online shopping. When other Capital One Shopping app users find and use any new coupon codes, the codes are going to be available on the system. All millions of this app's subscribers can get access to these coupon codes.
Price drop alerts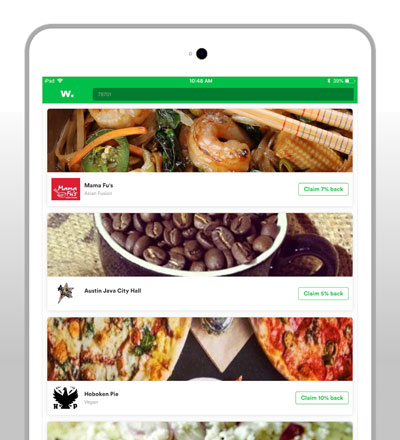 This is another good feature that you can find while using the app. Capital One Shopping can give you alert when the price of any of your favorite items drops.
This feature can save a lot of your time and money. You can wait for the right time when you want to buy any of your favorite items from your favorite online stores or retailers. It can send alerts to your phone immediately.
Therefore, you will always get the latest updates from your favorite stores. This alert is available for all Capital One Shopping users for free without additional charges.
Credits
All subscribers are allowed to get Credits from the app. You can accumulate Capital One Shopping Credits when you shop online at any of your favorite retailers.
Once you have enough credit in your account, you can use these credits to buy any various items at a very affordable price. You can also trade these credits with gift cards from your favorite retailers.
Capital One Shopping is completely free for all users. It is very easy for you to get access to all features from this app. There is no monthly fee or any additional charge when you use this app.
When you are ready to save a lot of time and money, you can install this app in your smartphone today.
But since there are lots of negative reviews and feedback on some websites such as Google Play about this app, we could conclude that there is a lot to do for the app's developers to make this app even better and more efficient.