PhoneRescue Review
If you are reading this, you might be looking forward to saving your Android or iOS smartphone from a disaster. In other words, you might have accidentally deleted the data in your device or you must have got locked out of the device. In such a situation, PhoneRescue will be able to deliver excellent assistance to you at all times.

What is PhoneRescue?
PhoneRescue is the ultimate phone data recovery tool that you need to get your hands on. It can deliver amazing results to you with recovering all the data that you have lost from the device.
No matter for what reason you lost access to data in the Android or iOS smartphone, you will be able to use PhoneRescue and get them back. This can deliver a hassle free experience to you at all times.
Here are some of the most prominent reasons that you should be using PhoneRescue.
It is easy to use
You don't need to have any technical skills in order to use PhoneRescue and get work done. That's because it can provide you with a simple and easy to use interface. All you have to do is to follow the steps and make sure that you end up with getting the objective catered.
It can help you recover many different file types
It is also possible for you to use PhoneRescue and recover a variety of file types. In fact, this software is capable of providing assistance to you with recovering up to 31 different file types from your iOS or Android device.
They include text messages, photos, notes, videos and many other file formats that you will use on a daily basis.
You can get proven results
PhoneRescue is a tool that will never let you down. You will be able to get proven results out of this tool at all times. It is using the latest technologies available to deliver quality results. Hence, you will also be able to get your data recovery work done within a short period of time.
Recover data with PhoneRescue
There are three different recovery methods available for you to consider in PhoneRescue. Here's a quick overview of those three recovery methods.
Recovery from iOS device
Recover from device is the most straightforward file recovery solution available to you with PhoneRescue. Here, you should connect your iOS device to the computer and launch PhoneRescue. Then you will be able to follow the steps and scan the device, so that you will be able to recover deleted or inaccessible files from it.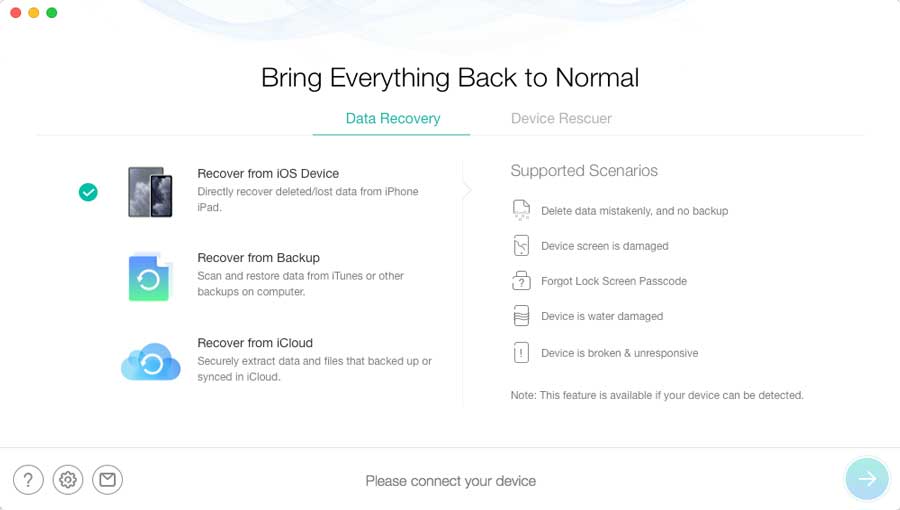 Recover from iCloud
If you are on iOS, you will use iCloud as a secure storage solution to store your media files. The files that you deleted from iCloud can be recovered with the help of PhoneRescue.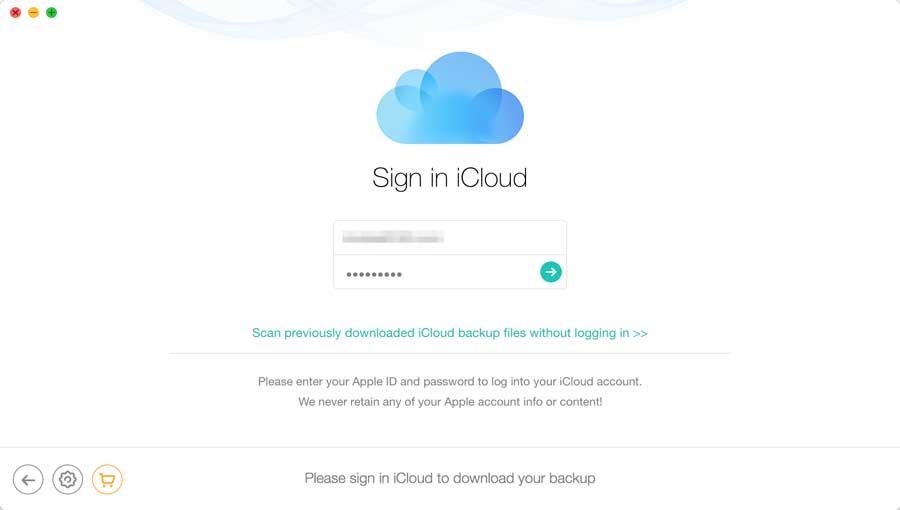 You just need to launch PhoneRescue and pick iOS data recovery option, so that you can move forward and get the job done.
Recover from iTunes backup
People who have backed up their data to iTunes will be able to use it and restore data. If you don't have a clear understanding on how to do it, you can get the help offered by PhoneRescue.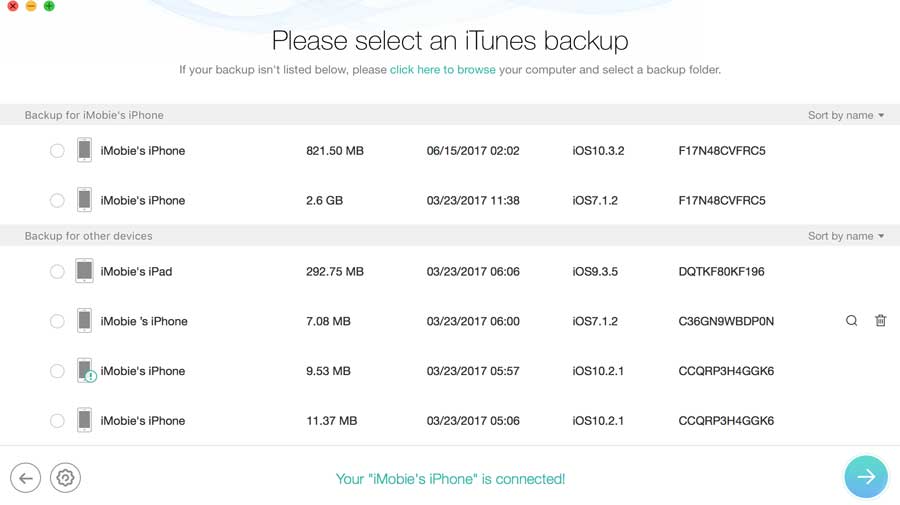 It will provide you with a hassle free method to gain access to data that is in iTunes backup. You just need to follow the wizard offered to you by PhoneRescue and get the job done.
PhoneRescue can help you remove iPhone lock screen passcode
PhoneRescue is not just a phone data recovery tool. It will also provide you with the chance to remove the lock screen passcode that can be found on your iPhone.
When you enter the iPhone lock screen passcode incorrectly for many times, your device will get disabled. If you are facing that situation, you should think about using PhoneRescue. It will assist you to remove the lock screen passcode from the iPhone.
The convenient wizard offered by PhoneRescue will help you with bypassing the incorrect lock code in the iPhone with ease. Therefore, you will be able to get back access to the device with ease.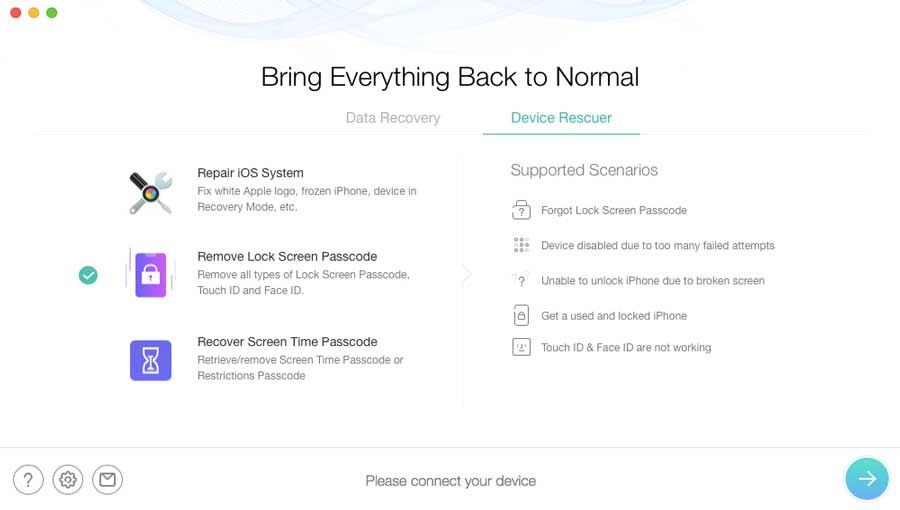 As you can see, PhoneRescue is an amazing tool that all the iOS device owners should get. It can provide a large number of impressive functionalities. You will be able to use these functionalities and make your life easy.
Conclusion
Whether you want to recover deleted files from the device or salvage deleted data, you can use PhoneRescue. Likewise, you can exactly pick what you want to be recovered from the backups as well.
Apart from removing the lock screens, PhoneRescue can assist you to recover the lock screen passcodes as well. On top of everything, PhoneRescue is an amazing tool, which will help you to provide enhanced protection to the device against breakdowns.