How to Monitor Snapchat (Android & iPhone)
As one of the most popular social apps on mobile phones, Snapchat is used by kids and adults. In this article we present methods and tools for parents to monitor their teens' behaviors on Snapchat.
Although no behavioral problem such as sexting or cyberbullying is caused directly by Snapchat, but many teens use this app as a tool to do so.
That's why many parents are worrying about their kids actions on social apps such as Snapchat. They want to monitor Snapchat in order to prevent their children from becoming victims – or the cause – of cyberbullying and similar issues.
The fact is that many kids think that since the media files aren't stored on the device when using Snapchat, other people including parents could not find out about their actions with any method. But, they're simply wrong.
There are several methods and tools which could be used for Snapchat tracking and monitoring.
mSpy
mSpy is one of the most powerful apps for monitoring and tracking iPhones and Androids. The software comes with numerous useful features to spy on different aspects of smartphones and tablets applications.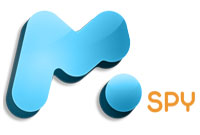 When a device is monitored by mSpy, the media data exchange happening in Snapchat (including drawings, videos and photos) could be controlled by the software with no difficulty.
All content including video duration and the exact time and date when picture and video files were transferred could be tracked with the program. So using the mSpy control panel, at any time, parents could view content of their kids' Snapchat app.
mSpy could be installed on both iOS – e.g. iPhone/iPad – and Android devices.
Please note that in order to make use of this feature of mSpy, the monitored device needs to be rooted.
Other useful mSpy features such as phone calls and SMS monitoring could be viewed on https://www.mspy.com/features.html
TheTruthSpy
Similar to mSpy, TheTruthSpy is another mobile tracker program which lets users – and parents in this case – monitor a device and its apps including Snapchat.
Audio files, videos and photos sent through Snapchat, conversations and the names of the users involved in them along with time and date stamps could be revealed when using this powerful mobile tracking application.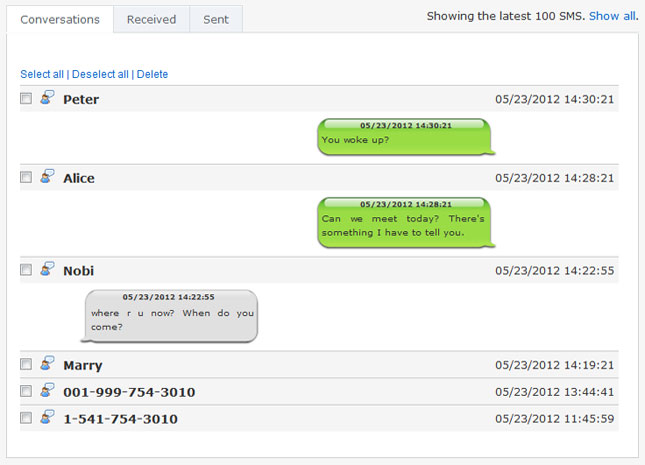 Other apps which could be monitored through TheTruthSpy include:
Kik
LINE
Google Talk/Hangouts
Skype
Viber
Facebook messenger
In addition to above monitoring features, TheTruthSpy provide GPS and phone location tracking and other helpful options which could further help parents track their teens wherever they are.
One of the great advantages of using TheTruthSpy to track messages and media files is that the program is undetectable. It means that kids and users of the mobile phone don't realize that someone – i.e. their parents – is using a tool to spy on them.
To get access to TheTruthSpy features for both iPhone and Android phones and tablets, users are offered three plans with different options and prices which could be checked out at http://thetruthspy.com/the-best-free-spyware.
Netsanity

In case the above tools could not be considered as right choices due to their prices, we recommend using a parental control app such as Netsanity.
Although this app don't provide monitoring features as the ones of mSpy and TheTruthSpy mentioned above, but it could help parents by blocking some apps including Snapchat – or some of their features – on children's mobile phones.
Disabling options like SMS texting, app stores, screenshots taking, device camera, fingerprint reader, and filtering more than 30 categories of web content along with nudity/porn categories blocking are among the main features of Netsanity.
Depending on the purchase plan, multiple devices (up to 25) could be protected by the app, making it very useful for parents with many kids and/or devices which need to be monitored.
Please see https://netsanity.net/pricing for more detailed info and how to use it for free for 14 days.