Top 4 Google Voice Alternatives
Google Voice might be a great solution, but there are various alternatives you can try out as well. All you have to do is to check them out and see what works for you. Adaptability is key, so all you have to do is to check it out and results will be amazing.
The main advantage of using Google Voice is that it allows users to have extra phone number for voicemail, text messaging and calling.
In addition to that, syncing across various devices such as computers, tablets and smartphones is possible, making it easy to use the app on the go, at home or in the office.
But one great disadvantage that prevents many users from using Google Voice is that only select countries such as US could use their Google Accounts to access the app features.
That's why many users in many other countries where the service is not available yet are looking for an alternative way to use similar services.
Here is our top selection of apps which could be used as alternatives to Google Voice:
WhatsApp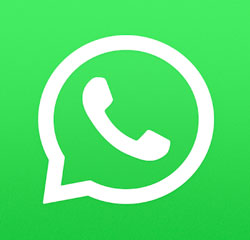 WhatsApp is actually very good if you want a simple and convenient solution for call management. Being among the top 3 most downloaded apps in the social networking category, WhatsApp has really proved its popularity among the users over the years.
As you might imagine this is not as feature-packed as some of the other tools out there, but the fact that you can share documents, send messages and also make audio calls for free is very hand.
On top of that, it's suitable for smaller businesses with a really limited budget. You can still get the job done and handle calls without Google Voice.
And since this is free of charge, you will get some amazing results. They do have a desktop app, however it's not the best. But it does its job, and it will receive improvements in the future as well.
To download WhatsApp Messenger for iOS please check out https://apps.apple.com/app/whatsapp-messenger/id310633997
Android users could download this free text, voice and video messaging app from https://play.google.com/store/apps/details?id=com.whatsapp
Ring Central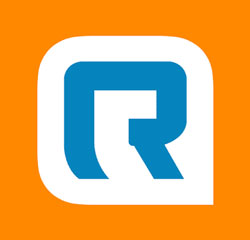 Ring Central is a VOIP provider and a very good one actually. It's used by hundreds of thousands of companies.
You have six solutions for businesses and their office solution even has CRM system integration. They even collaborate with Dropbox and other companies.
They have a video conferencing tool and you can host meetings or webinars online without a problem. Every little detail matters here and the reality is that Ring Central brings in all the tools you need in a single package. It might cost a little, $19.99 per month, but it will be worth it.
Please download RingCentral for iPhone and iPad for free through App Store: https://apps.apple.com/app/ringcentral/id715886894
Users with Google Android devices could just check out  https://play.google.com/store/apps/details?id=com.glip.mobile for Android version of RingCentral.
Phone.com

Phone.com has 40 PBX functions and great support. They are mostly good at business phone systems. But they also integrate with your CRM software and they even have standard call based features.
Which means you can record calls, forward messages, send messages and so on. A great function for Phone.com is that it hosts all your calls and data in the cloud.
In terms of pricing, users could choose between 'Unlimited Plans' and 'Pay Per Minute Plans.'
It's great because you can modify the phone plan to suit certain requirements, and that's always very helpful and reliable.
Telzio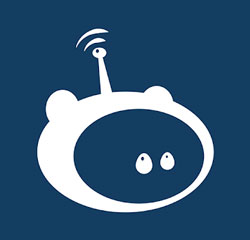 Telzio is $1 per month, maybe a bit more based on usage. That being said, you just pay per minute, and if you are a high turnover business this might be worth it.
Their cloud based system is very convenient and reliable, not to mention very customizable.
Telzio app could be downloaded for Android smartphone and tablets from https://play.google.com/store/apps/details?id=com.telzio.softphone.android
Also, for Telzio for iOS devices could be found at https://apps.apple.com/app/telzio/id954687677
We believe that you can easily find the right Google Voice alternatives. All you have to do is to try out the available ones and see what works for you.
It's crucial to take your time and avoid rushing, and once you do that the payoff will be second to none. It's a great and unique opportunity, so just check it out for yourself, and you will be more than happy with the results.
That being said, you need to figure out the budget when you want to use such a solution. While there are some free options, not all of them are the best, so try to consider that.