How to Convert PDF to Word (.docx)
Both PDF and Word are file formats in which you can save your documents. Both of these files are used for different purposes. Here we present effective methods to convert PDF documents to Word.
The main difference between Word formatting and PDF formatting is that you can't edit your content in PDF formatting. If you have some content in PDF format and you want to edit it, first you must convert it into Word to make it editable and then start your edit.
At the end of this process if you still need your file to be in PDF format you can convert your Word file back to PDF.
The first thing about converting a content in Word that you need to know is that the PDF content must have originally come from a text-based document. If it is not in some case you will be able to convert a scanned document into Word.
Here we are going to introduce to you three ways to convert your PDF file to Word file so you can start editing. These methods are for a PDF document that is originally from a text-based document.
Google Docs
Microsoft Word
Adobe acrobat pro
How to use Google Docs to convert PDF to Word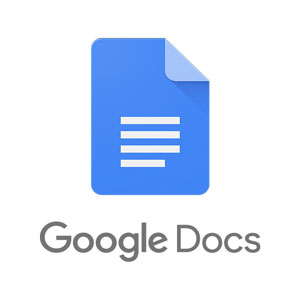 By using google docs you can easily convert your PDF file into .docx formatting. One thing you need to know is that google doc will not convert your photos. So this method is better used for PDF files that include only texts.
Follow these simple steps to convert PDF files to Word using Google Docs:
First, you need to log in to your account. If you do not have an account you need to create one. To be able to login into google docs you need to have a Gmail. So if you do not have a Gmail then start creating one. Log in to your account on docs.google.com.
Click on the upload icon. In upload icon, you need to click on upload and you will be asked to upload your file. You can drag your file in that space or you can click on the blue icon and select your file in your laptop or Pc.
When you select your file you can click on the open icon. This will upload your PDF file on google docs and once it is finished uploading it will show you a preview.
Then you must click on "open with" to see the drop-down menu. If you don't see "open with" drop-down box then you must move your mouse to the top of your window.
From the drop-down box, select google docs. If you do not see google doc in the drop-down box then you have the option to add it.
Then you have to save your file as a Word document. Click on "file" on top-right and from the drop-down move your mouse on "download as".
Another drop box will appear and you can choose the Word document from there. A window will appear that is asking you where you want to save your file.
Select the location you want your file in and click save.
How to use Microsoft Word to convert PDF to Word
User could also use Microsoft Word for the conversion as well using the following steps:
First, go to the location where your PDF file is. Right-click on it and from the drop-down, select "open with" and then choose the "Word". This will open your PDF file in a Word document.
After you opened your file a window will open informing you that your PDF file is being converted into Word. Click OK. If you have downloaded your PDF file online, you need to click on enable editing at the top of your window and then click OK.
If you want to edit your content now it is the time. Because of page breaks, line breaks and graphics when you convert a PDF file into Word some adjustments may be necessary. So make sure of your content formatting before we proceed to the next step.
Open file drop-down, click on save as and find a location for your file and click on save.
How to use Adobe Acrobat Pro to convert PDF to Word
After you have opened the application, click on the file and from the drop-down box select "open". Or simply click on Ctrl + O on the keyboard.
Find the location of your PDF file and after selecting it, click on open.
Then simply click on the file on the top-left corner.
From the drop-down click on save as other.
From the new drop-down box select Microsoft Word.
And from Microsoft Word document select Word document.
Save your document in the location that you want.
Using these three simple methods you can easily convert your PDF file to DOC file format so you can be able to edit your content.
In case, none of the above methods could be used to perform the format conversion, users could always use iLovePDF as an online PDF converter.
Remember the designs or the location of icons can be slightly different depending on your computer but whether you are working on windows or on a mac the whole process is just the same as it is explained to you.
Always remember that when you change the format of a document from PDF to Word (.docx) the layout and the format of the text is going to change.
So it is important for you to double check the formatting of your document before using it. Make sure you edit and adjust the content the way they should be.