How to Convert FLAC to MP3 (Mac & Windows)
While FLAC files are only supported on a handful of multimedia players and audio devices, MP3 audio format could be played on most of them. That's why many users are seeking methods to convert FLAC files to MP3 format.
There are many ways to change the audio format of files. But here we've chosen a method which could be used easily without software installation or subscribing to a service.
Follow these easy steps to easily convert FLAC files to the MP3 format in both Windows and Mac systems:
Step 1) Open the online converter website in your internet browser – users could use a web-based and free converter made by Wondershare which lets them do lots of different format conversions without having to install any software on the computer or mobile phone.
The website for this conversion is Online UniConverter. And that's one of the most simplest and quickest ways to convert FLAC file format to MP3.
So again, using this method, no software download and installation, or subscription is needed. All you need to do is check out the website and do all the necessary easy actions from the page mentioned above.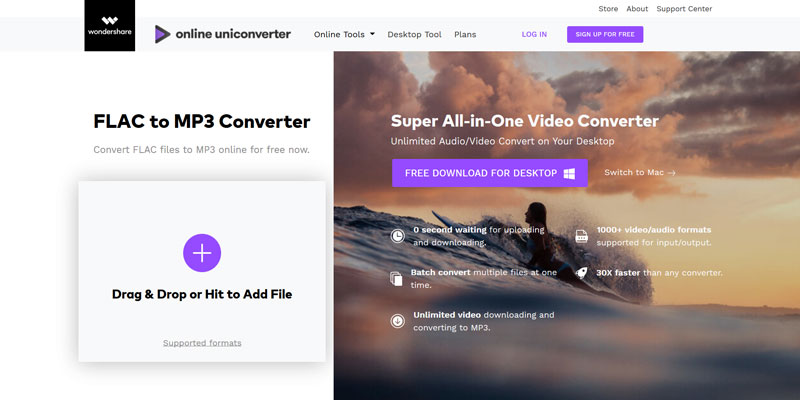 Step 2) Files selection – when you check out the webpage for the online converter, you have two ways to select the FLAC files.
The first one is to click the big button with plus sign on it and select the files through the window opened after that.
The second way is to drag and drop the files from your computer or other local storage on to the special area on the website. This makes them ready to be uploaded to the site.
Step 3) Output format selection and conversion – this is the step that actual conversion is taken place. When your files are fully uploaded and ready to be converted, you could select the format among the different file types provided by the converter. These include MP3, M4A, WMA, WAV and AAC.
After that, clicking on the "Convert" button starts the process. There is a checkbox below this button that checking it would allow the website to notify you when the process is completed.
This is especially good when dealing with large files which could take a while to be ready in the new MP3 or other audio formats.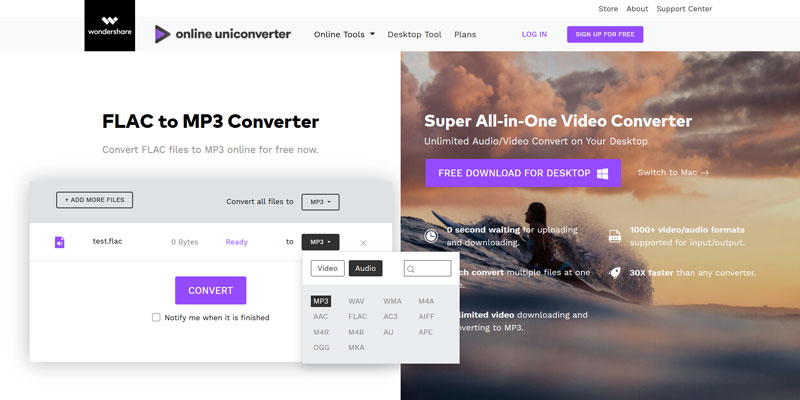 Step 4) Download the output MP3 file – when the conversion is finished, you'll be notified – if the related checkbox has been selected in the previous step – and you could download the converted audio file in the MP3 format.
Now, you could easily download and save the file in your computer. So finally, get relaxed because your audio file is in a more popular format which could be played in most audio and video players available on different systems and devices.
Many users might want to be able to do this FLAC to MP3 conversion on their phone with the help of an app. Perhaps, when you usually have FLAC files which need to be converted to other audio formats, having a special app for this action could be more helpful.
Here are 2 useful apps which could be used to make MP3 formats from .flac files.
Audio Cutter, Converter, Merger (by Inverse.AI)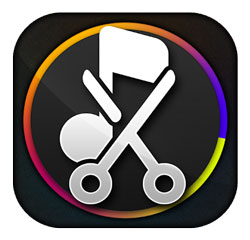 This useful app could be used for audio conversions of different audio formats including FLAC, M4A, OGG, AC3, WAV, AAC and MP3.
The app also supports many video formats as well.
Other features of this app include:
Merge audio formats
Precise video cut and trim
Video compression and conversion
Video to audio conversion
Audio encoding and bit rate change
Precise audio cut and trim
Users could download this conversion app for Android from Google Play Store: https://play.google.com/store/apps/details?id=com.inverseai.audio_cutter
FLAC MP3 Converter (by AnyMP4 Studio)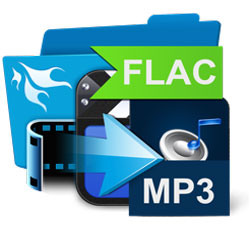 There are many times when you want to convert video formats to audio files. This app could be helpful for these situations since it could be used for FLAC files conversion as well as supported video to audio conversions.
Other key features of the app are below:
Act as a music player
Edit audio/video files
Convert videos to M4V/MOV/MP4 video files
Make MP3 files from popular formats such as AVI, MKV, FLV and FLAC
This app could be downloaded for iPhone and iPad devices from Mac App Store: https://apps.apple.com/app/flac-mp3-converter/id982124349