6 Best Writing Apps for Android
While most of us prefer to write on computers but taking computers in every place with us is almost an impossible thing to do. At some times when you are away from your home or workplace, you may need to write something or you may find something inspirational which you want to write to keep that saved in your phone. At such kind of situations, your android writing applications can be useful.
At the present time, not everyone has enough time to sit on a desktop computer for writing something. With more writers, there is a huge demand for technology which can help in writing processes.
If you want to know about the best writing apps then you don't want to miss the following list we made after browsing this category on Google Play Store. Although, many people might still need to check out a professional guide for writing research papers for expert advice on the matter.
The interesting thing about writing apps is that more and more people are using them to write articles and text these days. That's because of the more usage and popularity of smartphones compared to laptops and PCs – at least among certain groups of users.
In fact, no matter which app you use for your essay, article, blog posts or other types of content, you should always aim for quality. That means, if you're a freelancer who deliver content marketing material for your client, or a blog writer who struggles to get more done quickly, you could try content writing services provided by well-know companies as well.
Anyway, here is our list of Android apps which could be helpful for your writing purposes in some way or another.
Microsoft Word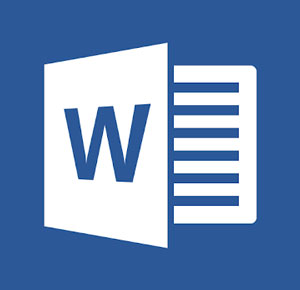 Our list of best writing applications can never be completed without adding Microsoft Word. Without any doubt, Microsoft Word is the most robust and perfect application which is available for writing purposes on the market.
It comes with amazing and plenty of features, many of which may not be used commonly but is perfectly fine to have. As this application is designed by Microsoft therefore, it comes with plenty of extra functionality.
You can edit your existing word documents easily with this and you can even edit the docs files which are attached with emails. This application is perfect to use for beginners as well as for the people who need something a bit more professional.
Monospace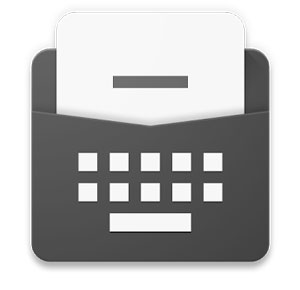 Although monospace does not look like much but it has the ability to provide you the best barebones experience with ease. If you want to use an application which can provide you basic writing editing then this is going to be a perfect writing application for you.
The best thing about this application is its black background which makes your writing too better. You can select the text area where you want to apply to format and then select the option according to your need.
Writing with Monospace is simple, because it supports formatting and it is an easy to control application.
JotterPad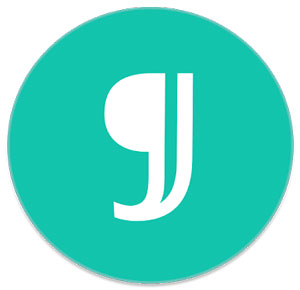 Without any doubt, JotterPad is being considered as the most amazing and one of the best writing applications which you can use on your android mobile.
The app is suitable for writing almost any kind of writing such as screenplays, drafts, essays, poems, lyrics, novels and books.
JotterPad can be used to write many of the languages other than English such as French, Spanish, Dutch and Italian etc. JotterPad allowed its users to avail the service of "sync with Cloud Services" to ensure that they are not going to lose their writing projects.
JotterPad always prefers to share the great ideas with its user and to ensure sharing your ideas it allows you to export or share your writing ideas with others. You can share your documents in multiple formats such as DOCX, HTML, TXT, PDF, RTF, and plain text.
When you are going to open this application, the home page will appear in front of you. This is a place where you can see all of your saved documents and can get access to them with ease. The documents will appear in a well-organized form in various folders.
Although you are will not be able to get various format sizes but this application can offer you statistics like word count, reading time etc.
iA Writer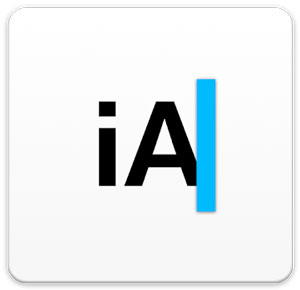 When you are going to open this amazing application for the very first time, you will see an introductory file placed there.
Well, if you will swipe right your screen you will get apps dashboard there. Well, these can help you to understand the application support the swipe gestures. You can use these gestures in various screens of the application to get more options there.
The text editor of this writing application can provide you various editing options such as various font styles and sizes. This application has a built-in dictionary too due to which in the case of misspelled writing you will get spelling suggestions. This feature can be very helpful for you especially when you are typing in a hurry.
iA Writer allows the document sharing as well as to avoid losing data is being saved every few minutes automatically.
Google Docs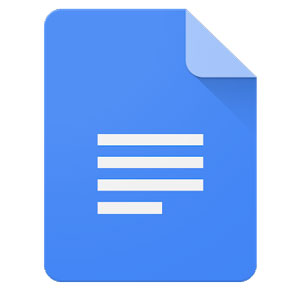 When you have to write a long document on your mobile phone then no other writing application can provide you the best services than Google Docs. The most amazing thing about this application is that it will save your document automatically.
With Google Docs you can access and edit your documents on all of your devices with ease.
But the one of the disadvantages of this writing application is that to use it you need to have an active internet connection. Although Google Docs is a simple writing application but it comes up with an amazing pack of features.
Writer Plus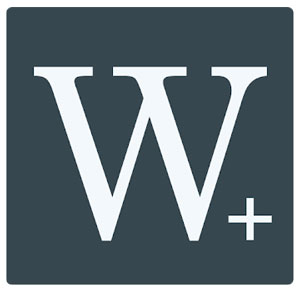 Writer plus is a fantastic application which has an excellent rating on Play Store. It is a free writing application which comes up with many of interesting features which you will be interested in.
The user interface of these applications is pretty nice and all of your writing projects will be listed vertically on the screen.
You can press "+" button available at the bottom of your screen to create a new document. This amazing application supports various formatting options as well as keyboard shortcuts. The main disadvantage of this application is that it does not have cloud integration.
Final Thought
At your android mobile phone, you do not have to get a full word processor to accomplish your writing tasks and it is because the full version most commonly has plenty of options on it which can distract you with ease.
For your android mobiles, the best writing devices are those which have minimum interface options and come up with the perfect design according to the specifications of the mobile phone's technology.
And if you have an important deadline for an essay writing assignment ahead of you but no time to do it, why not try an essay writing service provided by professional writers?