10 Most Helpful Apps for Students
Apps are becoming a must have for students. They help students be productive, focus, and make learning efficient. Find out here which apps are these.
Learn which are the best apps for university students that will make learning more efficient and convenient by just having them.
Apps are one of the best ways you can become a better student, increase your focus and productivity, and make student life less stressful. They are also the perfect example of how technology is helping out education.
In this post, I have gathered a list of these useful apps for students that will help them in college and learning.
1. Evernote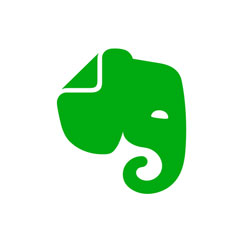 It's available and compatible with your Android and iOS devices, this note-taking app is a favorite for students. You can also have it on your desktop and connect or sync all your devices. Therefore, you will be able to import notes, documents, videos, and audio.
Some of its main features include:
Recording audio or lectures
Taking and saving photos
Managing assignments
Organizing your class notes
2. RefMe
If you have an essay or get college homework help online on your history assignment, it has to be cited. You have to provide your references, and unfortunately, most students don't know-how.
Luckily with the RefMe app, whether you want APA or MLA referencing style, your essay or assignment will have the necessary references. The app means Referencing Made Easy (RefMe). It is utilized as a citation and reference generator.
3. Dictionary.com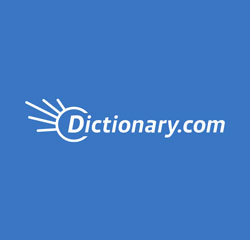 This is a free app for students to find new vocabulary and phrases. It has features that include:
It can work offline
Have learners function for students to understand the meaning of different words
Word of the day feature to improve your vocabulary
4. TextbookMe
Books for college are pretty expensive. But with the TextbookMe app, you can save a considerable amount of money.
With your device and their inbuilt barcode scanner, you just scan the textbooks you need and see the price at different online stores. Therefore, you'll know whether that philosophy book is cheaper online or offline.
5. Beeminder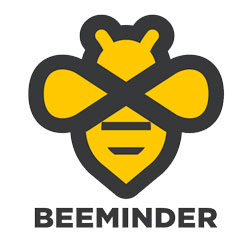 Achieving any goal or sticking to a good habit is the difference between success and failure. With this app on your phone, there isn't an excuse not to achieve that goal. The app is designed where you'll set a goal, for example, doing 100 pushups by November.
It will then show your progress in the app on the Yellow Brick Road to your goals. And if you deviate from it or go off track, the amount of money you pledged whether $5 or $10 will be charged. So, by not being an achiever or success, you'll lose actual money.
It has features like:
Sends reminders about your goals
Shows actual progress of reaching your goals using a graph
6. Any.Do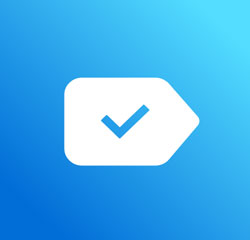 College students are busy people with a hundred and one tasks to complete. But it's not always possible to track your tasks.
Fortunately, with Any.Do you can have your tasks like doing assignments created and won't ponder with questions like – will you do my homework for me. Therefore, you are creating a to-do list for yourself.
This productivity app has features such as:
Reminders for all the tasks you've created
You can share your to-do list and even assign different tasks to different people
Also by shaking your device or phone, you clear out all finished tasks
7. Duolingo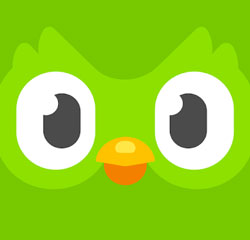 Language learning is an ambition of many students, whether they're learning linguistics or not. But time and being busy with homework or class can make it impossible. Fortunately with the Duolingo app you can learn any language you like from Spanish to French.
Its main features are:
The use of gamification in language learning
Have over 30 languages that you can choose from
You can set your weekly goals to improve learning
It has quizzes to test your proficiency or knowledge on the language you're learning
8. Slack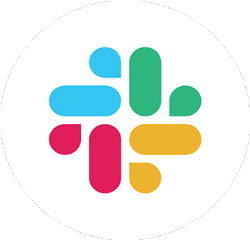 You have projects to do that are most likely to be in group discussions with other students.
In such a situation having the Slack application can be pretty helpful. You can message and communicate with other fellow students. It's a great tool for collaboration.
Some popular options include:
Setting reminders if you're to meet a deadline or message someone
Can receive notifications either to phone, desktop, or email and also silence notifications if you're focused on another task.
9. Happify
College is stressful and can have a big impact on your mental health. The Happify application is about making sure you achieve happiness. This is done by various exercises in the application.
For example, there's a positive thinking exercise. It's meant to ensure you achieve or get a positive mood. Also, the exercises here are developed by experts and scientists.
10. Todait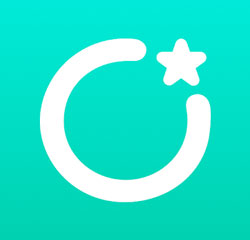 It is a time management app that every student can utilize to his benefit. With different tasks like assignments and essays to write, a student needs to dedicate a certain amount of time to each.
Its features are:
A calendar tracking and showing your performance monthly
An alarm that's like a reminder to study at the time you set
Can stop other apps or notifications from distracting you during study time
It shows your progress of studying weekly and average time spent
These are the best apps for students to use while studying and learning. Utilizing technology or applications to positively impact your education can lead to success. By just downloading them on your smartphones, you'll improve your grades, productivity, and college experience.