VitalSource Online Textbooks Review
If you're a college student then chances are that like many other you're looking for a way to reduce your study expenses including buying expensive textbooks. The good news is that VitalSource offers renting or buying digital textbooks which are cheaper compared to traditional ones.
VitalSource offers a large digital catalog of digital textbooks suitable for university and college students. Currently, there are over one million titles available at VitalSource to buy or rent.
You could find almost any textbook on any subject ranging from engineering, social science and psychology to mathematics, business and architecture.
Is VitalSource Legit?
That's the question of many students and users since they want to be sure they're using a reliable and trustworthy source for their learning material.

You could be sure that VitalSource is a trustful and legit company.
That's because it has partnered with more over a thousand resellers and publishers so that millions of users anywhere in the world could have better learning experiences by using online textbooks delivered through safe and advanced technology.
What is Bookshelf?
To prevent piracy and unauthorized copying of textbooks, VitalSource offers etextbooks through an online software called VitalSource Bookshelf.
It acts like an online reader, similar to Adobe Reader, which is specialized for opening vbk files – an ebook format different than PDF.
In addition to providing digital books for students, Bookshelf has various built-in tools such as study groups, flashcards and highlighters.
Pros and cons
Let's begin with one of the few cons which is not providing physical textbooks.
That might not seem a big deal for many college and university students since the huge cost of their textbooks added by other necessary expenses could be eased by using an e-textbook renting service such as VitalSource.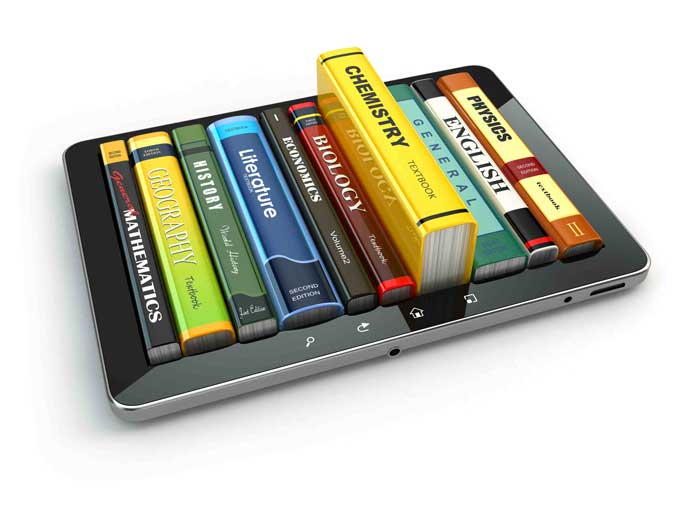 But VitalSource is more than just saving a few bucks by offering online textbooks instead of digital ones.
Another great advantage of using VitalSource is that you could access your textbooks anywhere you are – and with any device – without the need to carry a heavy backpack with you.
Plus, being online isn't required as well. In other words, even if you're offline you could continue studying your textbooks through special e-reader, VitalSource Bookshelf.
There are special Bookshelf apps for iOS and Android smartphones and tablets which could be downloaded through Apple App Store and Google Play Store.
In addition, compared to using traditional textbooks, using interactive tools along with digital textbooks could lead to better grades according to many college students who have used VitalSource.
Conclusion
Compared to other providers of digital textbooks, many students choose to use VitalSource. That's because it has more digital textbooks than Chegg. In addition, when considering VitalSource vs RedShelf, you'd notice that VitalSource is more popular in terms of online usability. Also, having study tools such as sharing notes between teachers and students have made it more than just a simple reader software for textbooks.