The Role of Translation Technologies in Promoting Multilingualism in Education
As the world's population and people's economic power have continued to grow over the years, more classrooms are being made up of students from different parts of the world. This has been a great experience as it helps individuals of different cultures meet and interact, and it also helps foster learning.
However, it's important to note that a multilingual classroom isn't always an easy one to teach, as teachers need to interact with students in their native languages.
In order to mitigate the challenges, it is important for students and teachers alike to improve their multilingualism. Luckily, learning languages has become easier through translation technologies, and in this article, we go over the various ways this has been accomplished.
5 Ways Translation Technologies Have Helped in Promoting Multilingualism in Education Today
Technology has been improving human life since the beginning, so it's no surprise that more and more translation software that offers improved services is being developed.
However, in this section of this article, we won't be focusing on the top translation software but rather on five ways in which these technologies have helped in promoting multilingualism in education. Here's how translation technologies help with promoting multilingualism when it comes to education.
Ease Of Access
Affordability
Reliable Results
Collaboration
Increased Engagement
1. Ease Of Access
Speaking of the many ways technology has helped in translations, one must mention the ease of access to this technology. Historically, you would have needed to study the language by traveling to where it is spoken.
This was often not easy to accomplish, costly, or even unsafe. However, these days, as a teacher or student, you can learn your favorite language from the comfort of your home.
There are many translation software solutions to help with language learning. The implication of this is that users have fewer challenges when it comes to learning a language. Thus, more people are getting interested in becoming multilingual.
2. Affordability
As mentioned earlier, it wasn't always easy to learn another language. Even if you were to make it to the region or country where the language is being spoken, you would likely find it very expensive to get a tutor.
If you were to decide against getting professional help, it often meant you would spend years learning yourself. However, many translation technologies today are free or cost very little.
Even if you are on a student budget, you will likely be up for subscribing to a translation service premium plan today. This is because many companies have recognized that making good content at affordable pricing brings more profit.
The same smart thinking has helped TopEssayWriting develop a good reputation among online essay-writing companies. This website offers several academic writing services, including report writing, term papers, research papers, and dissertations.
3. Reliable Results
Trying something new and not seeing any results or improvements can be frustrating. This can lead to discouraging feelings and a general lack of interest. This is one area that translation technologies have managed to excel at, providing users with verifiable and reliable results.
Through the power of artificial intelligence, many translation services today provide users with useful feedback. This feedback covers pronunciation and spelling.
Many people who use translation technologies have remarked that they feel more confident in their language skills after a few weeks of using them. Confidence is a positive feeling which can build up and thus has been one of the reasons multilingualism is growing in education.
4. Collaboration
While learning by oneself is possible and can be very beneficial, it doesn't mean collaborative efforts don't yield the same or even better results.
To foster unity and create a supportive environment, many translation technologies also include features that help with better collaboration among learners. For example, some translation software teachers can use group exercises in class. Students can create a blog for their class and have content translated into multiple languages.
If you need translation for study or work, check out IsAccurate. There are online experts with years of experience delivering content in multiple languages. Working together to learn a new language also allows for better understanding and cooperation among students and teachers.
5. Increased Engagement
Lastly, translation technologies allow students to interact with their peers and teachers, leading to more engagement in the classroom. For instance, during Spanish class, a student learning Spanish in their spare time is more likely to have questions for the teacher that could help promote discussion and engagement with the class.
Besides that, there are copious translation tools that leverage gamification and storytelling to help engage young learners.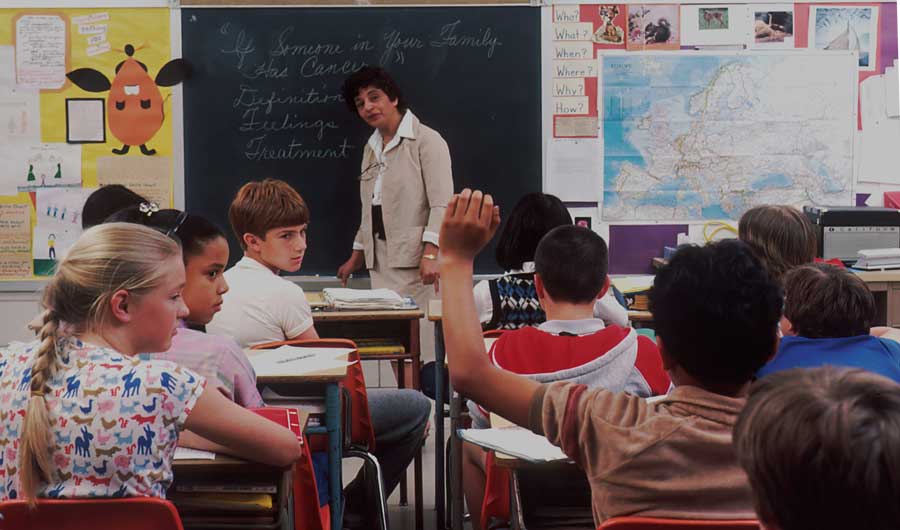 Final Thoughts
Creating the right tools for translation is an ongoing process. However, there is no denying that the tools we already have at our disposal have been beneficial, especially in promoting multilingualism in education. From fostering collaboration to increased engagement, there are many reasons students and teachers alike are leveraging translation technologies in learning languages.
---
Author's Bio: Jodi Williams is a translator and part-time freelance writer. She started learning her first foreign language in high school, which took her years to accomplish. However, after being exposed to translation software, Jodi has learned 3 different languages. Seeing these tools' impact on her life, she has decided to focus her efforts on showing others how digital translation solutions can be useful in their lives.