Roomba vs Shark vs Neato Robot Vacuums Comparison
A robot vacuum cleaner – such as the ones produced by iRobot Roomba, Shark and Neato – can provide an excellent overall assistance to you with getting vacuuming work around your home done. However, you need to make sure that you are using the best robot vacuum for achieving that task.
This is where you will get yourself stuck among the top brands available out there.
When you take a look at the robot vacuum brands, Roomba, Shark and Neato will be visible to you as prominent options.
If you are confused to pick an option out of these, you can go through this guide. We will do a head on head comparison in between these brands and provide a great overall assistance to you with going forward with the perfect choice out of them.
iRobot Roomba robot vacuums
iRobot is a brand, which is known to offer high end robot vacuum cleaners to the market. People who wish to premium products and who are looking forward to pay premium prices to them will be able to go ahead with Roomba vacuum cleaners.
You can find several different vacuum cleaners offered to the market under iRobot Roomba.
iRobot Roomba 675 is one of the most popular products in this category at Amazon: https://www.amazon.com/dp/B07DL4QY5V/. You could get this robotic cleaner for under $300.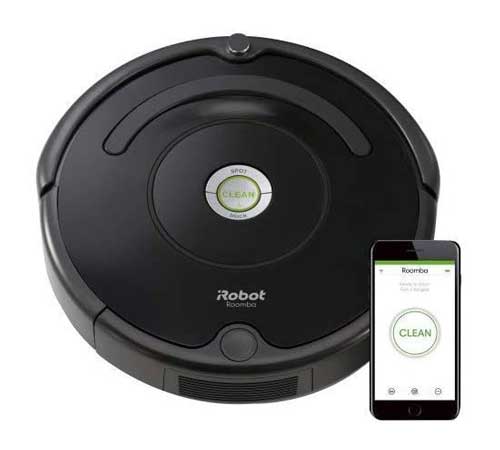 Some of the features of Roomba 675 include:
Automatic docking and recharging
Up to 90 minutes runtime
Monitor & schedule cleaning sessions with the iRobot HOME App
Controllable by Google Assistant or Alexa
Working harder on areas with more dirt due to Dirt Detect sensors
3 Stage Cleaning system
etc.
You can find a variety of power settings in the Roomba vacuum cleaners. This will provide you with the opportunity to get the desired level of power with ease. On the other hand, Roomba have a clear advantage with smart features as well.
These smart features are in a position to make the life easy for you. In case you have pets at home, you should think about going forward with a Roomba vacuum cleaner.
That's because these vacuum cleaners are known to deliver outstanding results with removing pet hair.
Various models of Roomba vary in terms of provided functions and features. So, if you'd like the top product which offers you the most, you could try iRobot Roomba s9+ which currently cost a little more than a thousand dollars.
You could find further comparison for Roomba models from here on Techalook.
Neato robot vacuums
Famous for its D-shaped robotic cleaners, Neato Robotics is offering several different robot vacuums to the market. If you are a person who is not much concerned about the amount of money that is being spent to purchase a vacuum cleaner, you can go ahead with Neato brand.
You can get a decent experience out of Neato for the amount you spend. Hence, you will never regret about the decision taken to invest on a Neato vacuum cleaner.
One of the most impressive features that you can find in Neato vacuums is that they provide a great battery life. Therefore, you don't need to worry too much about the floor area that you can vacuum with a single charge.
Along with that, you will also be able to get useful floor mopping options with the help of Neato vacuum cleaners.
If you need any extra filtration capabilities, Neato vacuums will be able to deliver the best support and assistance to you.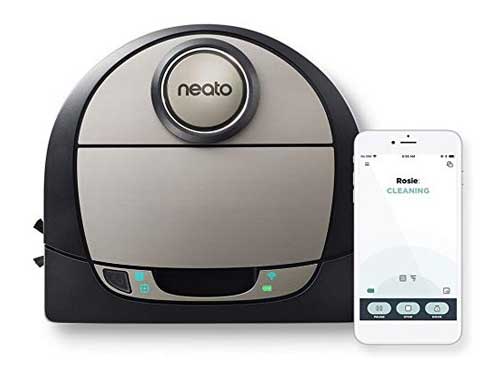 Currently, Neato Robotics D7 is among the top ranking items in the robotic vacuums at Amazon. You could find amazing features offered by the product such as:
Cleaning time: 120 mins
Cleaning customization
Smart home systems integration
Compatible with Amazon Echo, Google Home and Alexa
Pet hair specialist
Supporting many surfaces: kitchen tiles, hardwood, carpets, and so on.
Laser-guided mapping
Overall, Neato D7 provides more options and/or runtime compared to Neato D6 and D4.
To purchase D7 or get the exact price just visit https://www.amazon.com/dp/B078MPFN55/.
If you're interested in this brand, it's good to know that we have reviewed some of the items from Neato Botvac D Series previously. You could read it to get more details.
Shark robot vacuums
Shark is an up and coming brand that manufactures robot vacuum cleaners. It is widely known as a brand that is engaged with the process of manufacturing user-friendly vacuums.
Upon purchasing a vacuum cleaner manufactured by Shark, you will be provided with all the support needed to make your life easy.
The suction power offered by Shark robot vacuums is quite impressive. It has the ability to pick up both small and large debris in an effective manner. You will even be able to end up with great results when you are picking up pet hair from the hard floors and carpets that you have at home.
On the other hand, you will also be able to discover a self-cleaning brush roll available in all Shark robot vacuum cleaners.
They will be able to deliver the best possible support to you with automated cleaning. You have the freedom to take control over it with Google Assistant or Amazon Alexa as well.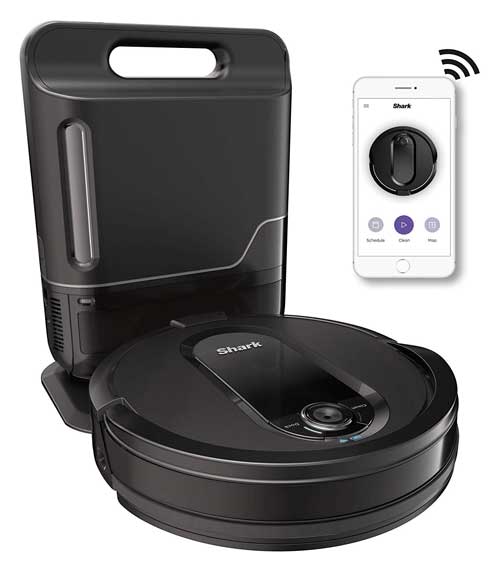 One of the best-selling items on robotic floor care at Amazon is Shark IQ Self-Empty.
Like its competitors, it provides many useful features such as scheduling, supporting Google Assistant or Amazon Alexa, and removing pet hair.
But one of the unique features which not all of the similar items have is the ability to self-empty the dust bin.
Plus, a lot more options are coming with this great Shark IQ which could be found at https://www.amazon.com/dp/B07S864GPW/ along with more reviews and price info.
Roomba vs Shark vs Neato
Now you have a basic understanding about the impressive vacuum cleaners offered to you by different brands. It is up to you to take a look at these products and buy the best one out of them.
Among these brands, you will notice that iRobot Roomba is leading the other two. It is a well-established brand. The iRobot vacuum cleaner lineup has contributed a lot towards the success and popularity of Roomba brand.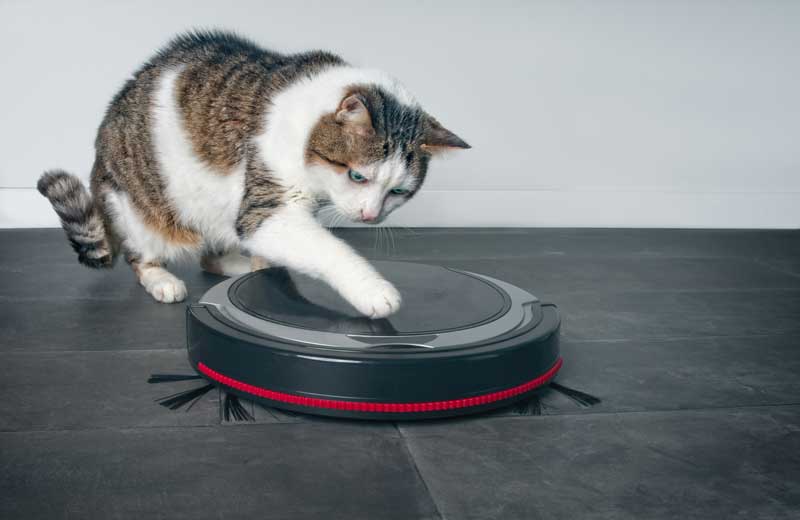 You can secure getting a versatile experience out of the Roomba vacuum cleaners.
When you take a look at the robot vacuum cleaners that this brand has been offering to the market in past, you will notice how they have been continuously introducing new improvements to the products.
This is something that you will be impressed about. In fact, Roomba is a brand that heavily focuses on innovation and tries its best to make sure that the customers are receiving ideal products at all times.
Along with that, you can also take a look at the other two options and buy the perfect robot vacuum cleaner for the amount that you can afford.