Magic Bullet NutriBullet Blender Review
People use a powerful blender & mixer such as Magic Bullet Nutribullet to make nutritious and healthy juices and drinks which are good for a variety of reasons. These include weight loss, skin care, joint pain relief, disease prevention and so on.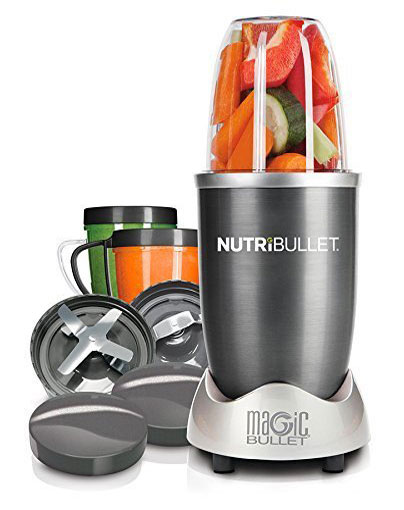 Magic Bullet NutriBullet is the No.1 Best-seller in countertop blenders in Amazon website. Additionally, most customers have given this blender good reviews which could be found on Amazon and other retailer websites listing this Magic Bullet blender for sale. For instance, the rating for this product on Amazon is an outstanding 4.3/5 stars.
Features
One of the main functionalities of Nutribullet is extracting food. But many people might wonder why this is so important.
The main reason for that is because the food's nutrition could much easier be absorbed and utilized by human body if the food is extracted. And the reason for that is because this form of food is almost predigested.
The Magic Bullet blender takes use of extractor blades and a powerful motor with cyclonic action to pulverize and break down the skins, seeds and stems.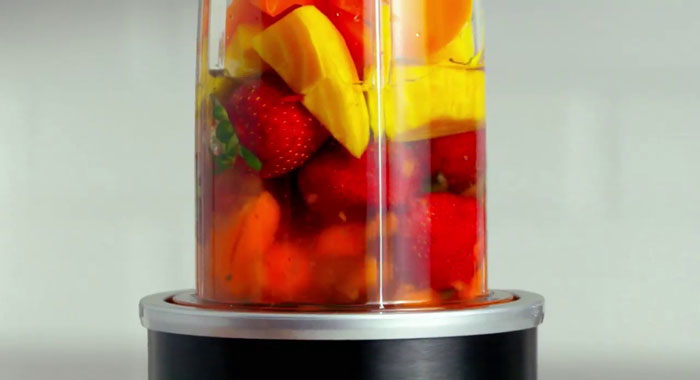 So in order to make a tasty and smooth drink, just add boosts (herbs, seeds, nuts), vegetables, fruits and also some water to the blender. And just a minute later the juice would be ready.
Here are some of the main features of this blender:
The whole family could easily use the product to make the juice most right for them. For instance, kids could have their nutritious drinks full of vitamins needed for their bodies. Adults could also search for weight loss juice recipes on the Internet to make delicious juices helping them lose weight more healthy and quickly.
Amazing fruit beverages and smoothies could be made using this mixer/blender. Lots of recipes could be found in the cookbook coming with the Magic Bullet blender or on the web. Just search for the specific type of smoothie or juice and the results page would be full of different recipes suitable for various tastes and preferences.
Please note that the product is made in China and is compatible with electrical standards of North America.
Specifications
Weight: 3.6 lbs
Base Dimensions: 5.4″ x 8″
Dishwasher Safe Parts
Material: Plastic (BPA-Free)
Appliance Capabilities: Chops, Grinds, Blends, Shredder
Capacity (volume): 3 Cups
Number of Speeds: 1
Wattage Output: 600 Watts
Price & buying
Users could buy Magic Bullet NutriBullet in three colors: red ($83.75), gray ($79.95) and blue ($88.87). These prices are from Amazon, so it might cost differently on other websites such as Wal-Mart, Best Buy or Costco.
Three other variations of Magic Bullet best-selling products are as following:
Nutribullet Pro 900 ($112.88) – coming as a 15-piece product, this mixer/blender is very similar to the main Nutribullet products. Additional options include: 900 watt motor and hardcover recipe book. 
Nutribullet Rx ($147.99) – equipped with hands-free SMART technology and 1700 watt motor, this powerful blender is suitable for both family-sized servings and single servings. 
Baby Bullet ($59.99) – or 'Baby Bullet Baby Care System', is the Magic Bullet product for preparing baby food. In less than five minutes, a week's worth of nutritional, healthy food for baby could be made using this blender, as they claim. 
The main competitors for Nutribullet are Nutri Ninja and Vitamix. So in order to make a better selection when shopping for blenders, it is better to read Nutibullet vs Vitamix vs Nutri Ninja comparisons.
12-Piece Set Includes
1 Pocket Nutritionist
1 User Manual & Cookbook
2 Stay-fresh Lids (Resealable)
1 Regular Lip Ring
1 Handled Lip Ring
2 Short Cups
1 Tall Cup
1 Milling Blade
1 Extractor Blade
1 High-torque Power Base