Kuat Transfer 2 Bike Rack Review
If you're looking for a bike rack which makes bike transport a lot easier along with having an innovative and attractive design, Kuat Transfer 2 Bike Rack might be the ideal choice for you. Here we review some features and options of this great bike accessory.
Many people wouldn't care to notice different types of bike racks mounted to cars. To them all bike racks might look the same. That's not the case for a professional rider who isn't even choosing their bike rack without doing required homework.
With this Kuat bike rack, you could see one bar shaped like a 'U,' whereas two horizontal bars are the most common shape you would see for other racks available.
High quality gloss paint has been used to finish the product, giving it even a more professional design.
If you want a road journey without worrying about safety of the bikes or stability of the rack – even on a several thousand mile drive – you could count on this great bicycle car rack.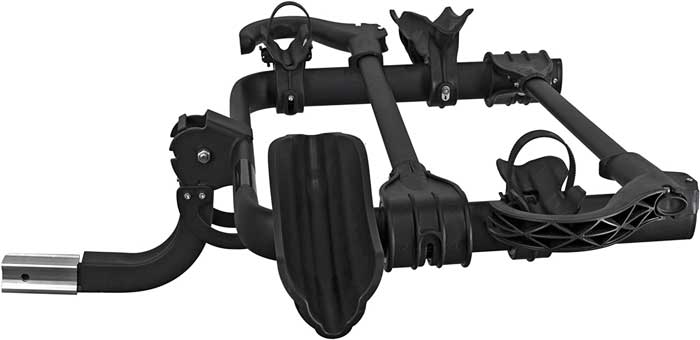 When folded up against your vehicle, Kuta Transfer 2 Bike Rack is one of the slimmest bike racks on the market.
In terms of putting together the product, even at a slow pace, it could be done under 30 minutes.
Please note that no hitch lock is included with this car bike rack.
In order to know the exact price of Kuat Transfer 2 Bike Rack just visit https://www.amazon.com/dp/B00O5YMPPU/ which has listed this great bike rack for sale.
Alternatives
If you explore Amazon and other popular websites for bicycle accessories and car racks, you would find lots of other options.
One particular alternative to Kuat Transfer would be Sherpa model – which is from the same brand.
Compared to Kuat Transfer, Kuat Sherpa is a lot more expensive. That said, the capacity is the same. So, a wise recommendation would be going for Transfer, if your main focus here affordability.
On the other hand, in terms of quality and overall review given by customers, Sherpa has a slightly higher rating (4.7) compared to that of Transfer (4.6) – in the time of writing this review.