LiveWave Antenna Review
High quality channels for free could be what many people look these days. And one of the easiest methods would be getting them with just an antenna which could be easily installed in your home. One of the products with such claim is LiveWave Antenna. Let's see if it's true.
What is LiveWave Antenna
First of all, the device is a simple-looking box with just a cable which should be connected to your TV. The size of it is very small: about the size of a credit card.
So, in terms of installation no special knowledge or equipment is needed. Just plug it into the TV and it's done.
The coaxial cable is 9 feet long and that makes it easy to change the location of the antenna in order to get a better signal in case you find it difficult to search for the channels you are looking for.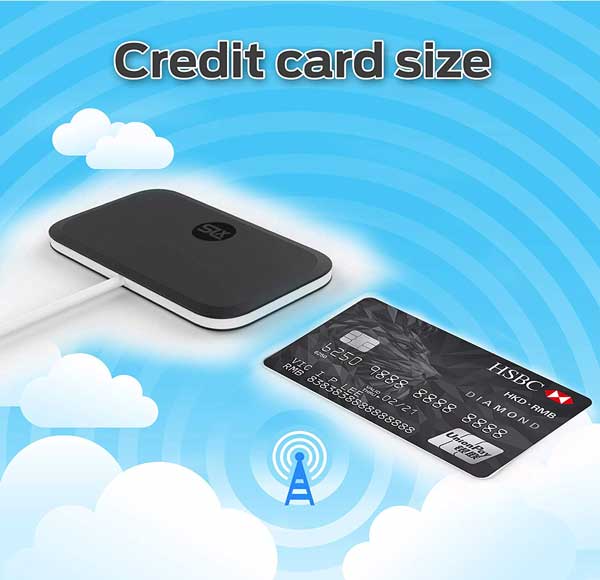 Some of the specs of the antenna are as following:
Power supply: USB 5V/50mA
Noise tuner figure: ≤3dBμ
Impedance eclipse: 75Ω
Output level: 100dBμV
Gain: 25dB
Reception key range: UHF
Frequency range: 470-861MHZ
Currently the LiveWave Antenna is unavailable on trustful retailers such as Amazon. The page listing the product on Amazon is https://www.amazon.com/dp/B07NY3VZYP/ but unfortunately you couldn't buy it from there.
When you search other sites to find a way to get the original product it seems that it's not available at all anywhere.
And maybe it's because of a reason.
Customer feedback
In fact, when we look at the customer reviews on Amazon for this product we realize that many users are unhappy with their purchase of LiveWave Antenna.
For example, a user described their purchase as a waste of money because they couldn't get their antenna to work in their house no matter where they tried it.
Another one complains about false advertisement by this product because they realized that the leaflet coming with the antenna says that it's able to receive signals within the range of 10 miles. It's much smaller than the advertised 120 miles on the product description online.
Overall, about 40 percent of its buyers gave it a 1-star rating on Amazon and that indicates a somewhat weak product.
So, a better choice would be purchasing alternative antennas with more positive ratings and reviews from real customers. Also be sure that the quality of the product is very high without paying attention to false claims and scams.
Alternatives
One of the best methods to find top TV antennas is to search Amazon for this category and browse through best-selling products to see which one better suits our requirements.
At this time, when we look at the prices of these antennas present at Amazon, we notice that most of them are in the range of about $10 to $50.
A good one cost about $30 featuring USB power adapter, coaxial cable of 18 feet long and most importantly the ability to receive free channels in the 120-mile range.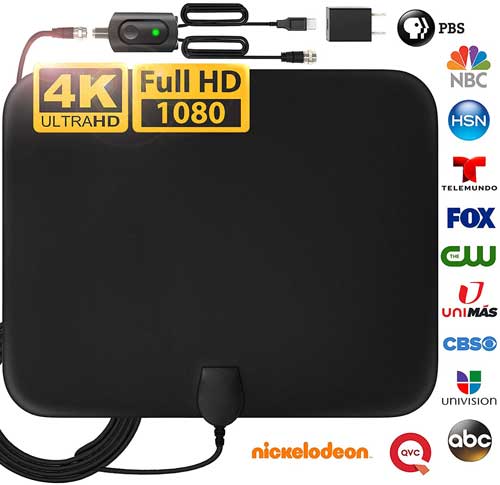 For example, the TV antenna by Gesobyte is one of the high rated products which could be bought with less than $30.
In fact, many of the features promised by LiveWave Antenna are included in this antenna which work as a HDTV amplifier signal booster too.
Depending on your location, you could receive up to 150 channels with this TV antenna. These include UNIVISION, TELEMUNDO, QUBO, PBS, ABC, CBS, FOX, and NBC.
Please note that you can't receive HBO, Discovery Channel, ESPN, Cinemax and other cable channels with this antenna. Actually, any such claims by any indoor antenna would almost always be false.
On the other hand, if you have tried many indoor antennas and are unsatisfied with the results you get on your TV or you want to get more channels you could try outdoor antennas which usually are stronger in terms of receiving TV signals.
In addition, trying a signal booster would be a good option especially if no station is near you with good signal strength.
Overall, many antennas are available on the market which do a better job than LiveWave Antenna in giving you the access to free HD channels out there.
We mentioned one alternative to LiveWave earlier, but you could easily find so many of them just by checking the rating and positive feedback on the retailer you intend to buy from.