CoinMarketCap App Review
It's one of the most trusted names in the cryptocurrency market: CoinMarketCap. But, as well-known as it is, many people still don't know that it provides special apps for iOS and Android devices with various features and options.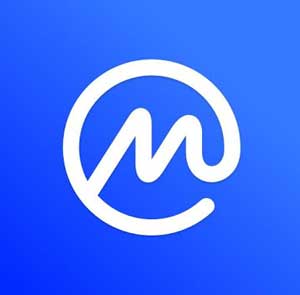 CoinMarketCap (or CMC in short) is one of the most downloaded crypto apps in the market which is free to use and available for both iOS and Android smartphones and tablets.
Read to discover more about the app's options and features and learn how they could help you to better manage and track your crypto portfolio holdings.
Features
Crypto news
One of the great things about CoinMarketCap is that not only all your crypto prices could be gathered through this app, but also news related to your crypto holdings are covered through the app as well.
The app gets its news feed from most famous and trusted names in the industry such as Bitcoinist, CoinTelegraph, CryptoSlate, CoinDesk, The Block, and so on.
Live price charts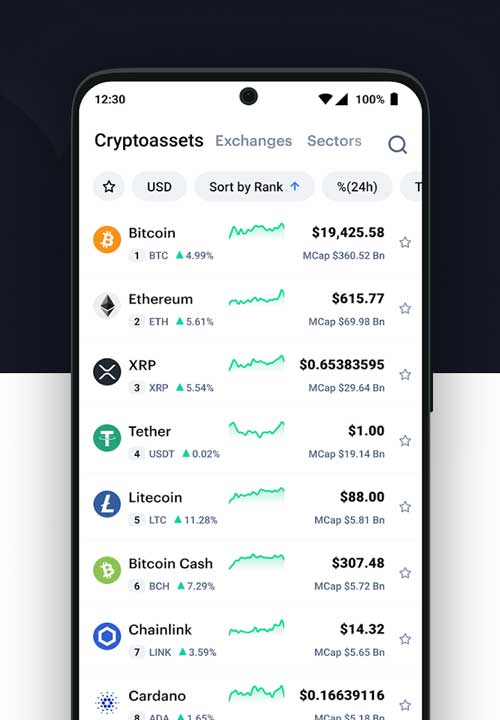 Whether it's the 1-year, 90-days, 30-days, 7-days or 24-hours which you want the price chart for, the app could display for you all related charts for the volume, market capitalization and the price of your intended crypto asset.
That way, it's much easier for users to track the improvements and changes related to the price and other data of their crypto holding in order for better comparison among coins and tokens.
Price alerts
For any of over 2000 crypto currencies which are listed on CoinMarketCap you could set alert so that you no longer miss any price target next time your asset goes up or down any price target you set.
When users set a threshold for any cryptocurrency, when the price matches that, they'll get notifications which make it much easier for them to track the prices even when they're not checking the market with the smartphone or laptop.
Converter calculator
CMC comes with a calculator which is able to do many conversions for users: such as crypto to metals, crypto to fiat, crypto to crypto.
Even for when users travel, the calculator could help them in converting fiat to fiat and foreign exchange rates.
Crypto watchlist and portfolio tracking
Many users have crypto portfolios including many tokens, altcoins and coins like Bitcoin, Litecoin, Ethereum, Cardano, Dogecoin, etc. The portfolio tracking of CMC app allows you to track all your crypt assets in one place.
Even when you make a new transaction adding or removing any cryptocurrency from your holdings, you could update your portfolio with a few simple taps through the app interface.
In addition to most common fiat currencies like EUR, USD, CNY, and JPY, users could view their portfolio in many other currencies including precious metals and other crypto assets.
Rankings data for crypto exchanges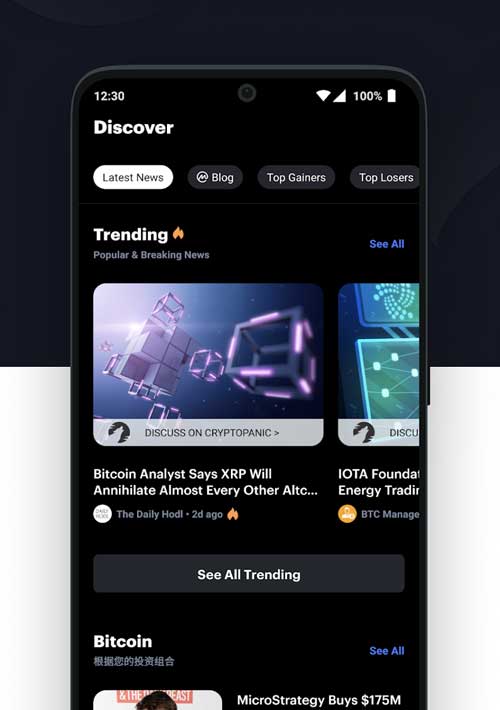 One of the important data stats which many users seek for in crypto apps is crypto exchange data. This includes charts, volumes and rankings which all are provided by the CoinMarketCap app.
In fact, this analytics could act as a powerful tool in the hands of users to better understand and compare different crypto exchanges based on their assets and needs.
Download
If you want to download and install the CoinMarketCap app for your tablet or smartphone you could visit Apple App Store or Google Play, depending on your device OS.
Another method, is to visit their official website at https://coinmarketcap.com which contains more useful tools and information for crypto currency market.
Conclusion
No matter which cryptocurrency you have, you could be sure that the CoinMarketCap app has it covered through the portfolio tracking and watchlist and related news and trends. That's why many users have chosen to use this app to track their cryptocurrency assets and compare different coins and tokens based on market capitalization and transaction volumes.