Apple iPhone XR Tips and Tricks for Students
That iPhone 11 got everyone's attention, didn't it? It's a beautiful device that performs better than any other smartphone we've seen so far. But for students, it's not the best option. The reason behind that claim is obvious: the starting price is $699 for the standard model with 64GB capacity. As for iPhone 11 Pro, it starts from $999 for the most basic model.
Come on.
No matter what and where they study, students always have high expenses to cover. Even if they work, they can't make enough money for such an expensive phone. They would have to splurge all their savings, and then be heartbroken if anything happened to it.
This is why the Apple iPhone XR is such a great alternative. You're still getting an iPhone, with all its simplicity, user-friendliness, and cool design. But it comes with a lower price tag of $599 for the starting model. If you have an iPhone to trade in, you can drop the price up to $399. The 128GB device isn't much more expensive than the 64GB one. The difference in price is only $50.
For students who have that much money to spend, iPhone XR is the perfect choice for a smartphone:
It's minimalist, but still decent in size. It has a 6.1'' Liquid Retina LCD screen, which isn't as beautiful as the screen on more expensive models, but it's still the best one you get for this price.
It's waterproof, so you won't have to worry if you get caught in the rain or you accidentally spill something over it.
Its battery lasts longer when compared to iPhone 11. The XR is less likely to give up on you in the middle of a note-taking session during class.
Apple iPhone XR tips for students
1) Use Face ID to keep things private
Apple XR may be the most affordable iPhone in the current offer, but it still features advanced technology. Its 3D face scan cannot be fooled by a photo. Your phone will only unlock when you look at it with your eyes open, so your roommate or partner won't be able to get into it while you're asleep.

Why is this an important feature for students?
Let's face it: you don't have much privacy. You live with other people, who constantly go through your stuff. You can't protect your food from being eaten, your clothes from being checked out, and your perfume from being used.
The iPhone XR has a so-called attention aware feature, so it knows when you look at it. It will instantly unlock once it recognizes you in an awake state. No one else will be able to unlock it.
2) Use shortcuts to automate tasks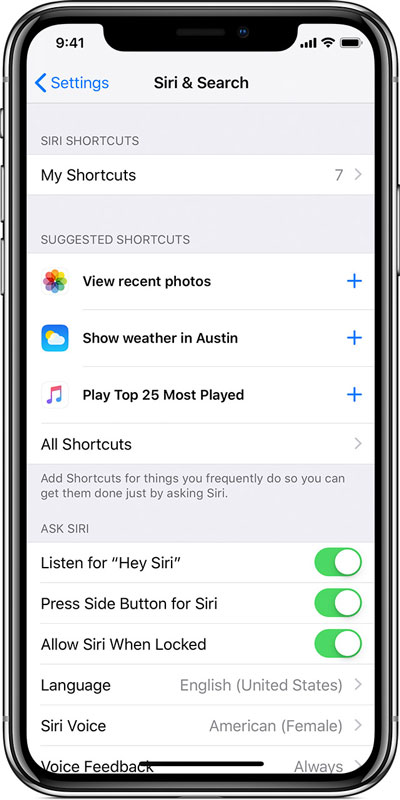 Remember: although it's more affordable, this is still an iPhone, which translates to a "very smart phone."
If you often perform repetitive tasks, you'll benefit from creating shortcuts. The Siri Shortcuts feature is available on all phones with iOS 12. If, for example, you exercise every day at the same time and you set the timer to track your activity, you can automate that setting. Siri will set the timer for you.
This is how you do it:
Go to Settings. Tap "Siri & Search" and choose "All Shortcuts" from there.
You'll get a view of all available actions from the apps you use.
If you want to automate a certain task, tap the + button and record a phrase that will activate it.
With the Shortcuts app, you can create more complex automated workflows. This app offers over 300 actions by default, but you can add many others if you use third-party app shortcuts.
3) Manage notifications from lock screen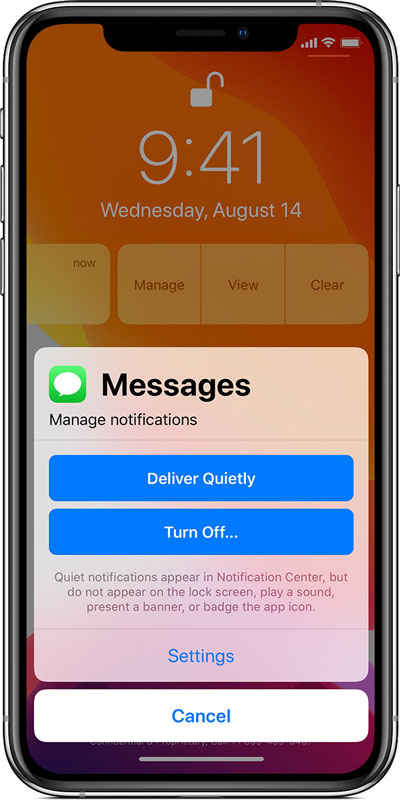 Notifications are cool, since they notify you of something important as soon as it occurs. This may be a message you've been expecting. Maybe Trello notifies you about an important deadline that's getting close, so you might need to order creative writing essays ASAP.
But most of the time, you're getting distracting notifications from social media, your period tracking app, and other things you don't care about.
On most phones, these details will remain on the lock screen until you unlock your phone. You don't have to do that with the XR.
Swipe left on the notification and tap Manage. You'll get an instant menu that allows you to turn off all notifications for that app. You can also adjust it to deliver them quietly, so you won't see them on the lock screen and they won't distract you with sound.
You'll still get these updates in the Notification Center if you choose that option.
Cheaper is sometimes better
With the iPhone XR, Apple is giving you premium quality and the same operating system without the premium cost of its other smartphones. Yes; this is still an expensive phone when compared to other offers on the market. But it's still an iPhone, and it's the best option for students who want one. Its price is slightly higher than Samsung Galaxy S9, but cheaper than Google Pixel 3.
We're all aware of the fact that technology will change education. But we also know that the changes are already here. Students use their devices to take notes in class, record lectures and revisit them later, and conduct online research when they need any information related to the studies. They absolutely need a reliable, durable, and fast smartphone. If it's a fancy one like the iPhone XR, it's even better.
This smartphone looks so nice that you won't want to cover it with a case. It also performs well, so it might enhance your studies if you use it without getting distracted by social media apps.