4 Best Homework Planner Apps (Android & iOS)
Many students are required to do a lot of tasks every day, for example completing assignments, attending classes, doing some project works, having some extra-curricular activities, studying for quizzes, and any other daily tasks.
With a lot of things to do every day, most students usually have difficulties when they want to track everything in their daily life.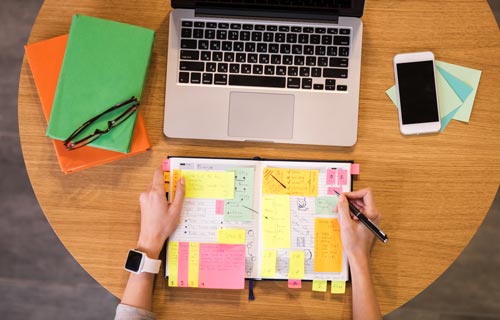 In this situation, you may need to use the best planner for tracking all of your homework, assignments, exams, and any other tasks easily.
This article is going to show you some of the best homework planner apps that are available today.
These apps can be used in either iOS or Android devices.
1) Egenda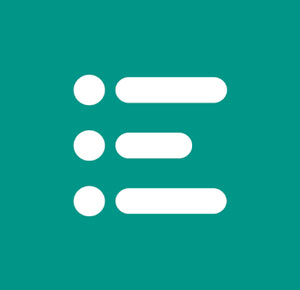 It is one of the most popular homework planner apps that you can use today. It is very easy for you to learn about how to use this app.
It allows you to set up all classes or subjects to the system. Don't forget to add all homework, quizzes, tests, and any other tasks to do.
You are also allowed to put deadlines on those tasks, so you can manage your time efficiently.
This application can allow you to go all tasks based on the subject. This feature is very useful to help you manage all of your homework or daily tasks easily.
It also has a good calendar view, so you can see all of your tests, assignments or projects for the whole month. This app arranges the work in swappable cards. These cards can be swiped away when they are done. It can give you a clear timetable with all future tasks and assignments that you need to do in the future.
Egenda school planner and assistant app could be downloaded for Android devices from Google Play through https://play.google.com/store/apps/details?id=studios.gr8bit.schoolmanager
And iOS devices – such as iPad and iPhone – could get and install the Egenda app from Apple App Store at https://apps.apple.com/app/egenda-homework-manager/id1142359153
2) Student Planner – Homework Agenda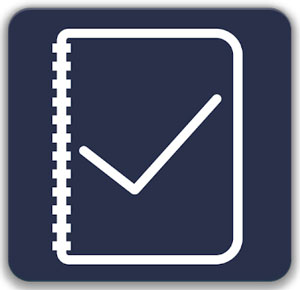 This is another popular homework planner app for your phone. It allows you to track all homework, assignments, projects, and also your to-do lists.
This is a great app for all students at college or high school level. The layout is very minimal, so you can look at your tasks very clearly.
All tasks can be organized neatly by using their colored bookmarks. This easy identification allows you to sort any tasks quickly.
This mobile app also has a good calendar system that comes with upcoming deadlines. You can prioritize your assignments based on the deadlines.
When it is necessary, you can also set up and turn on the reminder system from this app. This reminder is going to give you notifications about any future assignments or tests.
Download this app for Android from https://play.google.com/store/apps/details?id=com.siawo.android.planner
3) ChalkBoard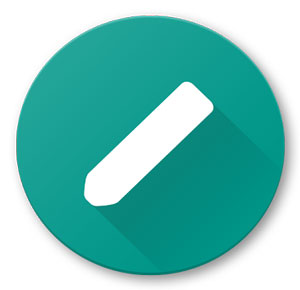 If you are looking for a good homework planner application, this smartphone app can be a perfect choice for you.
When you open this app for the first time, this app is going to allow you to put all subjects in a full timetable. You can also add future tests and pending assignments on the Events tab.
After you update all of your assignments and future tests on the system, the app is going to show the time table with all of these events. You can view assignments and tests subject wise.
This app also has unique color codes that can be used to identify your subjects quickly.
Some colors can be used on your codes, for example, green, blue, red, orange, grey, and any other color options. This system allows you to look at any assignments from any subject immediately.
Download Chalkboard app for Android from https://play.google.com/store/apps/details?id=com.ghofrani.classapp
4) School Planner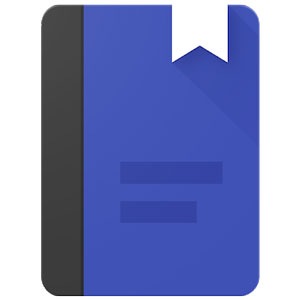 This is a full planning application that is specially designed for all students. This app is packed with a lot of useful features, so you can manage your homework, daily tasks, and also future tests from your smartphone easily.
You can also track your grades, look at your attendance, record lectures, add contacts from your teachers, and also add multiple planners on the system.
The initialization process can be tedious, but this process can help you get all the features and benefits from this software.
Once you are done with the initialization process, everything will go smoothly. This app also supports the backing up process via Google Drive.
All of your events on the timetable will be saved on your Google Drive. It means that you can get access to your schedule at any time you want. With all of these features, this app can still work properly with optimum speed. It can deliver a great performance with a beautiful design.
Other features include: lectures recording, subjects, marks and grades management, reminders, tests and assignments notifications, Google Drive backup, colorful & beautiful themes, calendar, etc.
Download the app for Android from https://play.google.com/store/apps/details?id=daldev.android.gradehelper
And as an alternative, users could download myHomework Student Planner for iOS from https://apps.apple.com/app/myhomework-student-planner/id303490844