How to Recover Files with EaseUS Data Recovery Wizard
For those constantly forgetting to back up their work on Microsoft Word the data recovery software is an absolute godsend. The free 12.6 version is ranked as the best data recovery software to find and recover all of the lost files from your PC, laptop, or removable devices which are connected to the software.
And it's easy to see why: the user-friendly interface which offers an excellent array of features with the free version is a lot more than you can expect from many other recovery programs.
Before trying out the pro model we tried the free download which enabled us to recover up to 2GB of data. Whilst most people won't have that much data on their laptop, let alone lost data, EaseUS pretty much got all basis covered.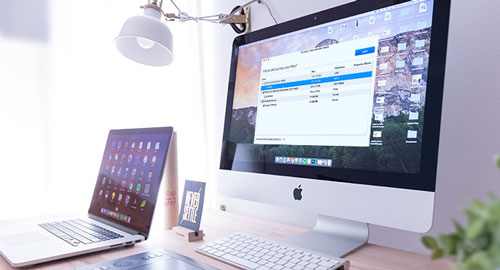 Many people are hesitant when it comes to downloading free software because of fear of viruses, yet, EaseUS is certified by PC World and has already served over 72 million happy users. Meaning the software comes 100% risk-free.
The best part of the EaseUS service is that it doesn't even matter how the data was lost, whether you've accidentally manually deleted the files or lost the files through an operating system crash, the files including documents, pictures, audio, videos and more can be recovered.
There aren't many recovery tools available that can say they have the ability to uncover over 1000 types of files.
You're also covered against formatted recovery, lost partition recovery, hard drive damage, and virus recovery.
It doesn't matter where the lost information was stored, as the recovery wizard is able to retrieve data from your hard drive, USB memory drive or SSD card. The whole recovery process only takes three clicks to complete. So even for those who are not all too experienced when using new software, the process is quick and easy.
If the quick scan which uses a basic algorithm for fast results fails to recover deleted files, you can always opt to use the deep scan which will scan the storage device sector by sector.
Before downloading EaseUS you might be constantly losing files due to some hardware or software fault, yet now you know that even if you forget to hit save, your work will be waiting for you when your laptop kicks into life again.
We fully recommend the product to everyone especially people who work from their laptops! It takes no time at all for your data to be recovered.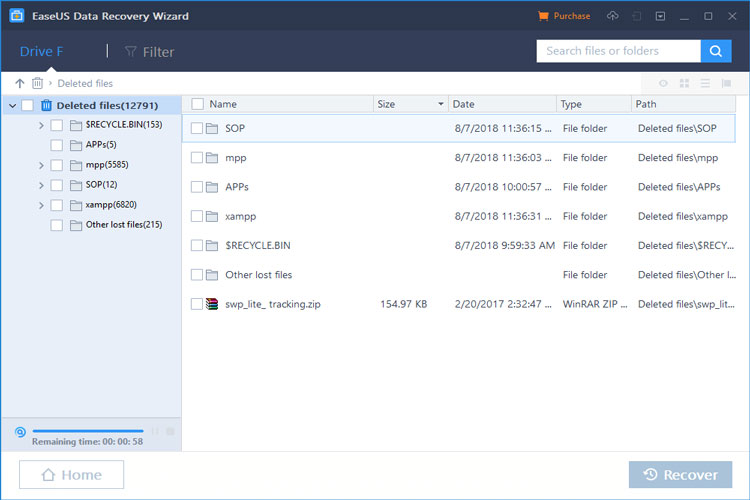 Even those having an OS X system shouldn't worry since they also provide a Mac data recovery solution as well.
It's surprising how very few people know how easy it is to recover files which have been thought of as lost. Even files which you've deleted by the CTRL and Delete action on your keyboard can be retrieved in a few easy to follow steps.
If you're looking for extra support whilst using the software, the Pro model provides you with continual support along with a variety of extra features which make the subscription fee more than a worthy investment.