How to Fix "Malwarebytes Web Protection won't Turn On"
Malwarebytes is one of the most popular antivirus tools on the market these days. This tool is available for all users for free. However, you can still upgrade this software to the premium version, in order to get all benefits from this software.
This application is also known as the best malware scanner and antivirus software. There are many people who are using this powerful tool in their computers. If you want to get rid of any malwares or viruses on your computer, you can consider installing this software now.

One of the best features from this software is the Web Protection.
This feature is very important because you are going to find a lot of malware applications on the Internet.
If you want to protect your computer from any unwanted malwares or viruses, you have to install this Web Protection app from Malwarebytes. However, this feature may have some problems in certain user's computers. If you have problems with this feature, you can simply follow some of these easy tips.
These tips allow you to fix the Malwarebytes Web Protection, especially when this feature cannot be turned on.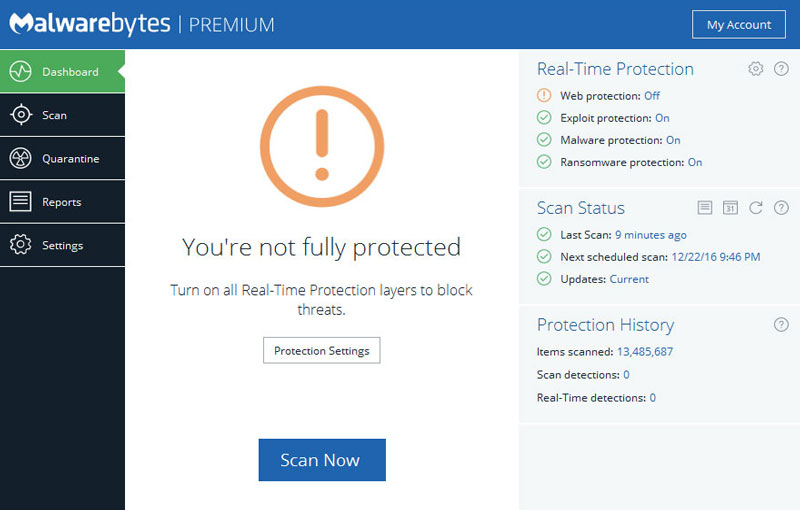 1) Clean reinstall of the Malwarebytes
Some users claim that they are able to solve the problem, especially after following this simple tip. If you purchase the Premium version of this software, you need to retrieve your own activation ID and also Key.
This step should be done before you uninstall and re-install the software. Then, you can proceed with the uninstallation procedure. You can start by opening the MBAM option and My Account, in order to get access to the Deactivation option.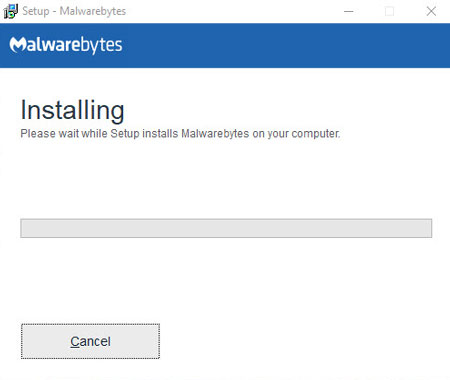 You can close the program and disable your antivirus in your computer.
Once your remove the software from your computer, you can download the latest version of MBAM from the original site.
You can re-install the software by following the instructions on your screen. Uncheck the box on the Trial option, in order to start your Premium version of Malwarebytes. Don't forget to click the Activation button on the screen.
You can copy and paste your Activation ID and Key, so you can activate your own license immediately.
2) Re-run the program on the computer
This is another easy way for you to get rid of the Web Protection problem on your Malwarebytes. This tip is very simple to do.
You only need to spend a few minutes before you can do this step completely. First, you need to right click on the Malwarebytes tray icon. This icon is located at the bottom right part of the computer screen. Then, you need to click on the "Quit Malwarebytes" option.
After you close the software, you can reopen the Malwarebytes again on the Start Menu. Some users claim that they are able to solve the problem after following this tip.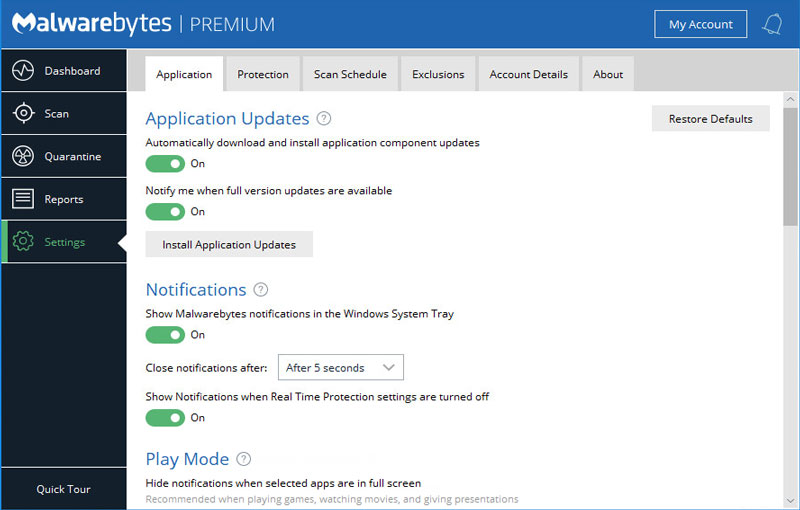 3) Update to the latest version
It is highly recommended for you to have the latest version of Malwarebytes, especially if you want to get all benefits from this software.
The developers behind this software are going to make some updates, in order to correct all issues on the software. Malwarebytes will display a message when there is new version of the software. There are several updates that are usually given by Malwarebytes for all Premium users of this software.
You can simply press the Download and Install button, in order to start downloading the latest version of the Malwarebytes.
If you don't receive this message, you can always update the software manually. You can navigate to the Application tab on the Setting menu. Then, you can click on the Install Application Updates located under the Application Updates page. The updating process is going to take a few minutes to be done completely.
4) Uninstall other antivirus tools
There are some cases when you may have some conflicts among your antivirus tools. If you have problems with the Web Protection system from the Malwarebytes, you may consider uninstalling some other antivirus tools.
Doing this procedure is very useful to reduce any conflicts between your Malwarebytes software and any other antivirus tools. It is highly recommended for you to use one antivirus and anti-malware software in your computer, in order to maximize all benefits from this software.