AdwCleaner Review & Download
As a free adware removal and anti-malware tool, AdwCleaner is a powerful application for Windows. It helps users prevent their systems from showing unwanted apps. We also discuss a few alternative options for Mac OS X users.
So, what is adware anyway?
Unlike viruses and Trojan horses, adwares aren't usually harmful to the system directly. Instead, they annoy the users by constantly showing them certain advertising websites when requesting search results, or simply displaying unwanted ads.
They could even gather marketing information and other data from the computer. And in many cases, users don't have a clue about these activities.
AdwCleaner uses an intuitive and clean interface to offer all of its features. Each of the actual tasks has a button on the screen, such as Uninstall, Report, Clean and Scan. And above them, users could know the amount of progress for a selected activity through the 'Progress Bar'.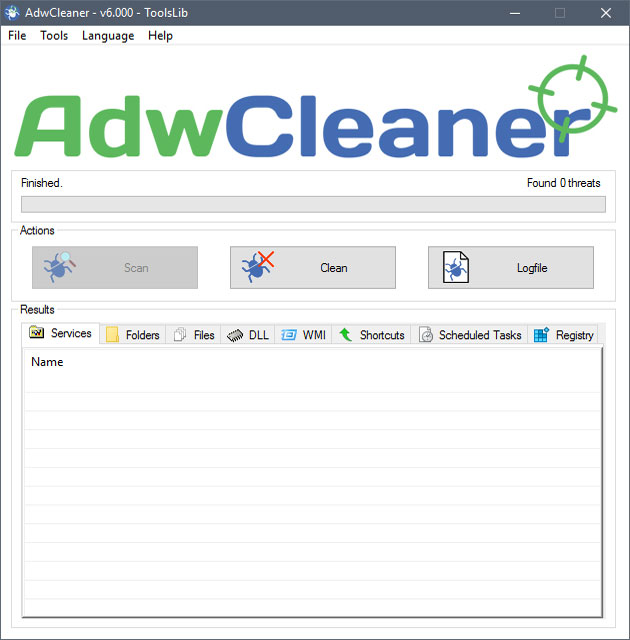 Features
AdwCleaner app is equipped with two modes: 'Clean' & 'Scan'. The following items are the main features of the product:
Ads software and programs remover (adware cleaner)
Potentially Undesirable Program (PUP/LPI) removal
Uninstalling unwanted toolbars
Defending against browser's homepage hijacks or hijackers programs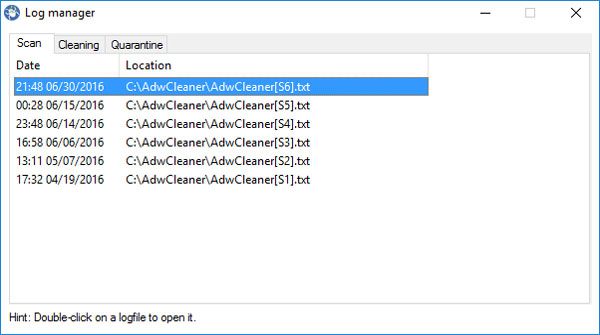 When selecting a function to perform through the software, users won't get stuck for a long time until it is completed. So this adware remover tool is the right program to use weekly or daily in order to keep the anti-threat scan and removal routine. That's because all options could be done smoothly and quickly, no matter they're cleaning or scanning.
Download

In order to download AdwCleaner software for free please check out here: https://toolslib.net/downloads/viewdownload/1-adwcleaner
The software supports all versions of Windows from Windows XP to Windows 10 (64 and 32 bits).
The above resource is the official download page for this application. In addition, other alternative websites could be used to safely download the software. These include BleepingComputer, CNET, FileHippo, etc.
AdwCleaner for Mac alternatives
At this time, there is no Mac OS X edition of AdwCleaner. But that should be no reason to worry since there are lots of powerful tools and programs available for Mac which could provide the functionalities and options offered by AdwCleaner.
Here is a selection of the top removal applications for Mac:
Norton Antivirus – this antivirus program is with no doubt one of the most popular virus protection software available for different mobile and desktop platforms including OS X. In addition, in some editions there are features for internet security, email attachments scanning, and more.
AdwareMedic – for those looking a program especially designed to remove adware from their Mac computers, we suggest AdwareMedic. So it would be very easy to get rid of these annoying pieces of code on the system using the clean and easy-to-use interface of this adware removal application.
ClamXav – sometimes, when we install an antivirus or antimalware software in order to solve an issue on our system, we face another issue and that's the slowing speed and performance after running the program. But that's not the case for ClamXav, which is a great malware removal tool. The application could quickly remove the threats without slowing down the system. And also, settings could simply be adjusted by users.