McAfee vs Norton vs Avast Comparison & Review
We hear a lot of horror stories about people becoming victims of frustrating computer viruses. If you want to make sure that you don't become such a victim, you need to think about getting your hands on a reliable antivirus software. Purchasing an antivirus program can be a difficult task to do as well. Having lots of solutions available in the market is the main reason.
Out of available options, McAfee, Norton Antivirus and Avast are some of the best antivirus software products available for you to try.
Here is a comparison in between McAfee, Norton and Avast. You can go through this comparison and come up with the decision on what option you are going to proceed with.
McAfee Antivirus

You're allowed to get your hands on a large number of product offerings with the help of McAfee. In other words, it can provide a great assistance for you to protect your data and your identity.
When you have McAfee up and running on your computer, you can browse the internet with peace of mind.
McAfee offers two main products for their users. They are named as McAfee Total Protection and McAfee Live Safe.
Along with that, users will also be able to go ahead and get their hands on a 30-day free trial period to the offered products. Then you can move onto the paid plans and get the most out of them.
Once you get McAfee Total Protection, you will be able to offer protection up to 10 different devices at the same time.
They include your mobile devices such as Android and iOS smartphones. You will also be able to receive a variety of features from McAfee, which include anti-ransomware, antivirus, parental control, ID theft protection and network monitoring.
Likewise, people who subscribe to McAfee Live Safe can receive the same features, but they can use them on unlimited number of devices. You just need to take a look at these options and go for the best plan offered by McAfee.
Norton Antivirus
Norton is one of the most reputed antivirus solutions providers out there. They have earned reputation for providing antivirus solutions to individuals, businesses and enterprises. A large number of platforms, including Windows, Mac, Android and iOS are covered by Norton.
One of the best features that you can see in Norton is that it provides enhanced protection against ransomware, phishing emails and spyware. This can also help you to keep the peace of mind when using the antivirus.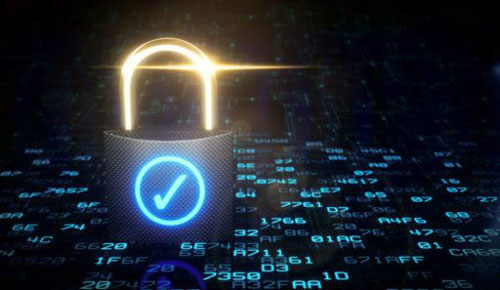 In case of a Norton user wants to access online backup or parental control, ability is offered.
This can provide a great assistance to you with securing your data. Hence, you will be able to refrain from the disasters that are linked with loss of your precious data.
Once you go ahead with Norton Security Deluxe, you will be able to provide enhanced protection to all the devices, which come along with a single subscription plan.
You can also find another plan offered by Norton, which is called as Norton Security Premium.
It can provide you with all the features discussed above, along with automatic backups. You will be able to find backup storage space up to 25GB without any hassle.
One of the main reasons why people go ahead with Norton is that it can help people to enjoy sophisticated security features. You will be able to protect your identity while browsing the internet and protect your data with the help of these security features.
Avast

Avast also provides a comprehensive antivirus solutions for the people in need. You can receive all-round protection once you subscribe to a plan that Avast offers.
Avast is well-known for the other offerings, which come along with the antivirus solution. For example, you will be able to get a VPN, password manager and a secure browser via Avast.
If you want to try these features before you buy, you can simply go ahead and subscribe to the free trial. Even if you make a payment, you are protected by the 30-day money back guarantee. Therefore, you can keep the peace of mind and use Avast.
It can provide comprehensive security protection when compared to the other two antivirus software that we discussed.
However, the antivirus solution that comes with Avast is offered to you for free. You can also find a subscription plan, where you can get hold of the additional features. Once you subscribe to Avast Ultimate and Avast Premier, you will be able to provide enhanced protection to your devices and make sure that you are well-protected.
Conclusion
As you can see, all McAfee, Norton and Avast offer equal protection in terms of helping you to stay away from viruses. Therefore, it is worthy to take a look at the extra features that come along with them and pick the best antivirus plan available.