10 Best Money Transfer Apps (iPhone & Android)
These days transferring money to someone else is practically a part of our live. It could be because of paying the rent or sharing the cost of meal you just had with your friends.
Sometimes it costs a lot to send cash or money online, especially when the money needs to be transferred internationally.
That's why having a money transfer app at hand could save you lots of cash:
1) TransferWise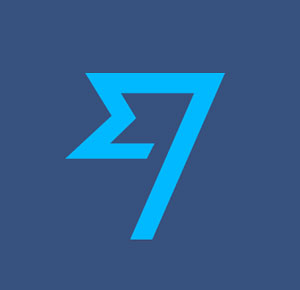 If you want to pay the lowest price when you receive, spend or send money from anywhere in the world, then you have to try TransferWise.
This way, more money would be available in your wallet after each transaction.
People living international along with freelancers, businesses, foreign students and expats could benefit from TransferWise app due to the fact that real exchange rate is used by this app to help users save money.
Features:
Supported currencies include: SGD (Singapore Dollar), SEK (Swedish Krona), RON (New Romanian Leu), PLN (Polish Zloty), NZD (New Zealand Dollar), NOK (Norwegian Krone), JPY (Japanese Yen), HUF (Hungarian Forint), HRK (Croatian Kuna), HKD (Hong Kong Dollar), DKK (Danish Krone), CZK (Czech Koruna), CHF (Swiss Franc), CAD (Canadian Dollar), BRL (Brazilian Real), BGN (Bulgarian Lev), AUD (Australian Dollar), USD (US Dollar), EUR (Euro), and GBP (British Pound).
No fees required to get paid in different currencies (USD, EUR, GBP, AUD)
Supporting 28 currencies for money management
Pay off loan or mortgage outside your country
Pay a bill abroad
Send money to friends or family members from across the world
This money sending app is used by millions of users around the world giving it a very high rating on Google Play and App Store.
Download TransferWise app for iOS (iPhone & iPad): https://apps.apple.com/app/transferwise-money-transfer/id612261027
Download TransferWise app for Android: https://play.google.com/store/apps/details?id=com.transferwise.android
2) Revolut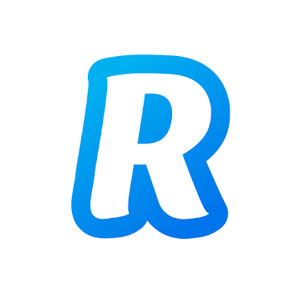 Offering much more than just electronically sending or receiving money, Revolut app is the perfect money management app with lots of useful options and features.
Some of the main features are:
24/7 customer support
swipe payments, e-commerce, contactless and so on turn off/on capability
freeze/unfreeze option for misplaced or lost cards
Split the bill with family and friends
Recurring payments and direct debits setup
Send and request money
Transfer money abroad
instant spending notifications
Please note that Revulot app uses real exchange rates for money transfers internationally.
Currently, legal residents in the United States, Switzerland, Singapore, Canada, Australia, and the EEA (European Economic Area including the United Kingdom, Sweden, Spain, Slovenia, Slovakia, Norway, Netherlands, Italy, Ireland, Iceland, Hungary, Finland, Estonia, etc.)
Revolut download for Android: https://play.google.com/store/apps/details?id=com.revolut.revolut
Revolut download for iOS (iPad & iPhone): https://apps.apple.com/app/revolut-radically-better/id932493382
3) Monese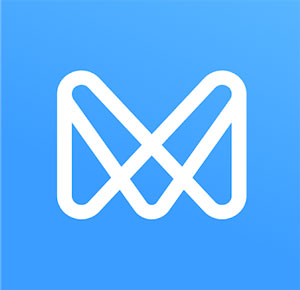 Monese is suitable for anyone looking for a mobile money account with different features including the option to send and receive money online.
Other features include:
Earn money by family & friends invitation
Security options like biometric login, strong encryption and card locking/unlocking
Instant account statements (XLS/PDF)
Compatible with British Airways Executive Club account
Link your PayPal account
14 languages supported
Instant balance, finance management, Google Pay, finance updates, free EUR IBAN or GBP account, and more
Use your passport or national ID to apply for an account no matter what's your credit score or country (inside Europe).
Once you have Monese account, you could transfer money online in 16 currencies or use it to withdraw cash through ATMs.
In addition, you'll be provided with a MasterCard debit card which could be used at ATMs, in stores or online anywhere in the world.
With so many features, Monese is truly an online banking alternative for free.
Monese for Android: https://play.google.com/store/apps/details?id=com.monese.monese.live
Monese for iPhone: https://apps.apple.com/app/monese-a-banking-alternative/id1102793407
4) Google Pay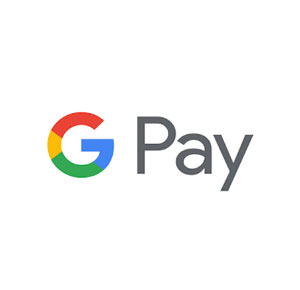 With more than one hundred million downloads on Google Play Store, Google Pay is one of the most popular apps there to send cash and pay with your phone.
One of the great advantages of Google Pay is that it isn't necessary for users to update their information twice since the app uses Google Account to sync payment methods.
Simultaneously, up to 5 friends could be requested for cash with this useful money app.
In addition to sending money options, there are many other useful things offered by it such as:
The user PayPal account or bank purchase protection
Paying without sharing card details
Multiple layers of security
Contactless payments support
Quick checkout
Get the app for Android: https://play.google.com/store/apps/details?id=com.google.android.apps.walletnfcrel
Google Pay for iOS: https://apps.apple.com/app/google-pay/id575923525
5) Azimo Money Transfer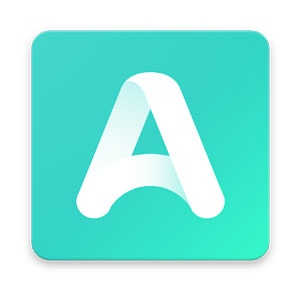 Users could use Azimo app to top up phones worldwide, pay utility or medical bills and send cash to their contacts.
Other options provided by the app include:
In-app customer support (8 languages)
Touch ID and Face ID security
FCA-authorised
No debit/credit card fees
Transfer realtime updates
Supporting over 300K cash pick-up locations, mobile wallets, and any bank accounts for receiving money
Android download: https://play.google.com/store/apps/details?id=com.azimo.sendmoney
iOS download: https://apps.apple.com/app/azimo-money-transfer/id543921619
6) Venmo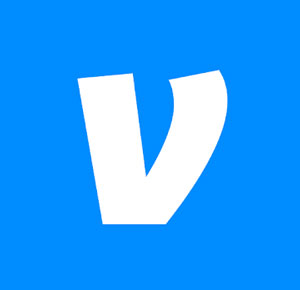 Developed by PayPal company, Venmo is an app made specially for peer-to-peer payments.
You could see many social elements in the app, in addition to its free and convenient money sending/receiving.
Many other apps support checking out with Venmo. These include Zola, Grubhub, StockX and Uber.
Overall, in addition to transferring money, people use Venmo for plenty of other things such as paying for activities, rent or meals.
Venmo for iPhone: https://apps.apple.com/app/venmo/id351727428
Venmo for Android: https://play.google.com/store/apps/details?id=com.venmo
7) Western Union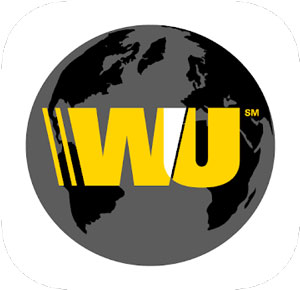 Many users might instantly think of Western Union whenever they need to send cash anywhere in the world.
That's because the company could be accessed almost anywhere in the world in more than 200 countries and 500,000 locations.
Users could send using cash payments or their card. On the other hand, receivers could expect the funds to see in cash through an agent location near them, their mobile wallet or bank account.
Other features of the app include:
View pending or past transactions
Recurring money transfers for friends and family
Track transfers
Touch ID Quick-login
Download Western Union for Android: https://play.google.com/store/apps/details?id=com.westernunion.android.mtapp
Download the iPhone version of Western Union: https://apps.apple.com/app/western-union-money-transfers/id424716908
8) PayPal Mobile Cash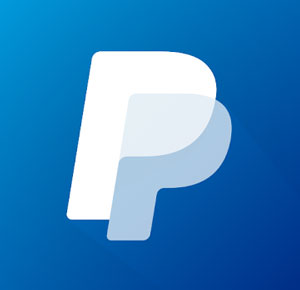 Currently in the top 5 apps in the Finance category in Apple App Store, PayPal is one of the most famous money apps available.
PayPal is widely used for sending and receiving money online.
It supports 25 currencies and is available in about 200 countries.
Although the app is one of the oldest in the industry and is very famous for its security measures, there is a relatively higher price for sending and receiving funds compared to many other money transferring apps.
Users could access international ATMs to withdraw their PayPal account funds. It could also be used to shop online or offline wherever they accept MasterCard.
Install PayPal for Android: https://apps.apple.com/app/paypal-mobile-cash/id283646709
PayPal for Android: https://play.google.com/store/apps/details?id=com.paypal.android.p2pmobile
9) WorldRemit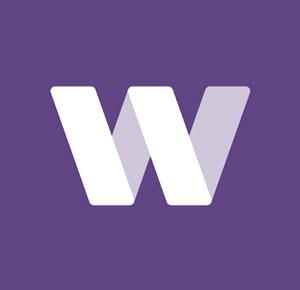 WorldRemit is another money transfer app with positive reviews.
The app could be used for money transactions internationally – more than 150 countries supported.
Multiple transfer methods are offered by the app such as airtime top-up, mobile money, cash pickup, and bank deposit.
WorldRemit displays upfront its low-cost fees.
it's also good to mention that more than half of bank deposits and most mobile money transfers are done in about ten minutes.
Also, in case of cash pickups, in 70% of times they're instant.
Download WorldRemit for iPhone: https://apps.apple.com/app/worldremit-money-transfer/id875855935
Downlaod the Android version of WorldRemit: https://play.google.com/store/apps/details?id=com.worldremit.android
10) Paysend
If you're looking for a way to make card-to-card payments to anyone simply and quickly, they you have to install Paysend on your smartphone.
The app supports bank account and card (Union Pay, MasterCard and Visa) transfers for more than 80 countries.
The counties include: Vietnam, United Kingdom, Ukraine, UAE, Turkey, Thailand, Switzerland, Sweden, Spain, South Africa, Singapore, Russia, Romania, Portugal, Poland, Philippines, Pakistan, Norway, Nigeria, Netherlands, Mexico, Malaysia, Lebanon, Japan, Italy, Ireland, Indonesia, India, Hong Kong, Germany, France, Egypt, Denmark, China, Bangladesh and Austria.
Download for iOS: https://apps.apple.com/app/paysend-online-money-transfers/id1140130413
Android download: https://play.google.com/store/apps/details?id=com.paysend.app