How to Save Contacts to SIM on iPhone
If you are searching for ways to export contacts from your iPhone to SIM, then you are reading the right article. To begin with, it is not convenient to find out that iPhone does not provide support to save all kinds of data to a SIM card. This means that you cannot copy contacts directly from your iPhone to your SIM.
Before getting into the specifics of copying contacts from an iPhone to a SIM, we need to understand the need to do so. In the jet age we live in, things can change very fast. As technology evolves, tastes change and new products emerge, hence there is the need to always change devices. This necessitates the need to copy and back up contacts.
Method 1: Send Bulk Contacts from iPhone
The method above is quite easy. However, it is time-consuming because you need to transfer contacts from iPhone to the Android device one after the other. There is an easier step to follow when there is need to transfer a bulk amount of contacts from an iPhone.
For this process, you need to transfer the contacts from your iPhone to the iCloud. These contacts will now be downloaded to your laptop or PC. You can now transfer all the contacts to an Android device, and after that, to the SIM.
Follow these detailed steps below:
From your iPhone, click on Settings, then your name.
Select the option for iCloud, followed by Contacts.
Right-swipe the button for activating contacts sync. If you have a stable WiFi, you will view your iPhone contacts being transferred to the iCloud.
On your PC, use a browser to open iCloud.com, and log in to your account.
After successfully logging in, go to the Contacts tab.
Select the contacts you want on your SIM by pressing and holding the Command key or Ctrl key.
Next, the Export vCard tab should be clicked. All the contacts will be downloaded.
Start copying all the contacts with an Android phone attached to your computer.
Start importing the contacts from the Contacts app.
Finally, in the Import/Export contacts tab, select export to SIM card.
Method 2: The use of email when transferring contacts to a SIM
This is about the simplest way to do this. If you have a few number of contacts to move to your SIM card, you can send the contacts to any Android cell phone via email. You can then import the contacts to a SIM. The following steps will help you achieve that:
Switch on your phone, and start the Contacts app.
Select the contacts you want to copy to a SIM card.
Click on "Share Contact"
Next, check the emails that contain the individual contacts.
Exporting contacts to your SIM:
For this step vCard sharing will be used on an Android phone. However, if you own an Android cell phone, it will make it faster to export contacts from an iPhone to any SIM.
First of all, download all the vCards with an Android phone.
Open the contacts app after connecting an Android phone to a Laptop or PC with a USB.
Next, select "Import from USB storage".
Ensure that all your contacts have successfully transferred to the Android phone.
Next, in the tab for Import/Export contacts select "export to SIM card".
In addition to the above methods you could take use of some iOS tools which could help you in moving your contacts.
Please remember that using the ways we present here no jailbreaking is required so no worry about getting issues or errors with your smartphone.
Method 3: AnyTrans
In case you want to save your contacts to your SIM so that you could be able to transfer them to a new device – say, a new iPhone – we suggest a better solution: copying contacts to the new iPhone.
This is especially an easy task for those not accustomed to using iCloud or iTune to do such things.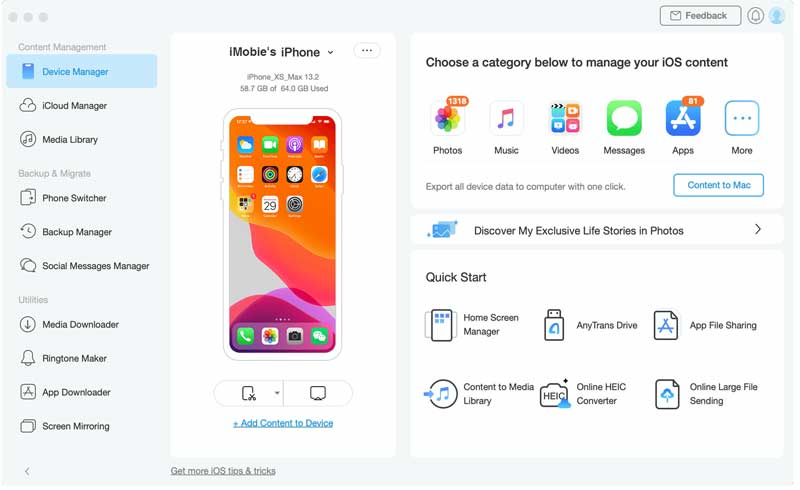 With AnyTrans, which is a professional data transfer application for iOS, you'll get amazing features such as transferring messages, video, photos, etc. to the new device in addition to the contacts transferring you need here.
Besides, this application could also allow you to save your existing contacts on your Android tablet or phone to your new iPhone device.
Method 4: Wondershare MobileTrans – Phone Transfer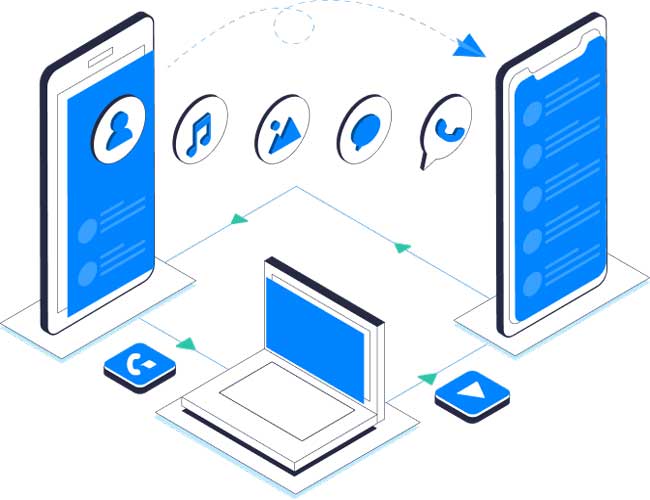 Using phone transfer tool from Wondershare you could easily perform phone to phone copying for a variety of data types such as books, notes, apps, messages, photos and contacts.
MobileTrans is a user-friendly app which is a great advantage for people who are just beginners when it comes to smartphone knowledge and just need a quick tool to help them manage and maintain their data.
Another great thing about this software is that it supports multiple phone systems including Windows Phone, Android and iOS, so it helps a lot when you want to migrate from one system to another.
We really hope after using the above methods you could have a smooth contacts transfer from your iPhone to your SIM.