AnyTrans for iOS Review
AnyTrans for iOS is a professional file manager for iOS devices. If you want to manage your iOS content and not rely on iTunes, then it's always a good idea to go for a professional solution, and AnyTrans can help you quite a lot.
The app can be used to copy any type of media from your computer to your phone and the other way around. You can also use the app to create backups too.
Reliable iOS management solution
The thing that makes AnyTrans for iOS stand out is the fact that you can easily manage your files without using iTunes. That means you can access these files with ease without a problem and you can transfer them to your computer in no time. Or if you have a file on your computer that you want transferred, AnyTrans will help you do that quickly and with amazing results.
They did a very good job at offering support for all kinds of file types. You can view, manage and transfer photos, videos and a plethora of other formats. The app even supports transferring contact information, apps and app data, ebooks and even messages.
With AnyTrans for iOS you can easily transfer Whatsapp chats if you want too. The idea is that you can choose just about all types of content from your device and transfer it to your computer. Or you can just create a backup and you are good to go.
The limited version of the app allows you to transfer 50 files per day, with a trial lasting for a week. But the paid version can offer unlimited transfers in no time.
What are the main AnyTrans for iOS features?
There are lots of great features that you want to try out if you use AnyTrans for iOS. The one a lot of people will use the most is definitely file transferring, but the app also has a great set of app management features too.
You will be able to install, update or uninstall a multitude of apps at once without a problem. No one wants to waste their time trying to install apps on their phone, and with help from this app you really get to avoid wasted time quite a bit.
You can install multiple apps at the same time or even delete all the unused apps with just a few clicks. This brings in a much-needed convenience.
We also like the fact that you get an iCloud Explorer feature. This enables you to acquire a backup from iCloud and then you can extract files from it.
Normally you just have to refresh your phone to acquire all the iCloud content back, but with AnyTrans for iOS you avoid that. You can selectively recover files from the backup.

The app has a backup manager feature that allows you to manage all iTunes backups. But at the same time you can also merge/combine iTunes backups be it from iCloud or the iOS device if you want to. This backup approach is revolutionary, very reliable and you just can't find it anywhere else at this particular time.
As for the interface, the AnyTrans for iOS has one of the simplest and very efficient interfaces in the game. It's still utterly convenient, very reliable and you can access key components and ideas integrated by the developers without spending a lot of time trying to find a certain feature. This is very helpful and we appreciate the ease of use that they provided here.
And yes, you can also merge devices. If you just acquired a phone for example, you can receive help as you try to transfer all data from the old device to the new device.
The last thing you want is inconvenience or problems, and AnyTrans for iOS certainly helps you with that quite a lot. It totally delivers on its premise while also making the experience better and more interesting every time due to that.
It's also a good idea to note that you can switch from Android to iOS and AnyTrans for iOS will still be able to help you make the switch very fast. That's not something you end up seeing all the time, especially when it comes to such tools, so try to consider that and you will enjoy it a lot.
You can choose to go for a full backup, you can opt for an air backup or an incremental backup. Being able to protect device data is exemplary and very helpful, but the major benefit is that you keep your messages, files and contacts safe.
And with the incremental backup in particular, you get to update the backups only with stuff that changed. It helps save time and space as well.
Should you use AnyTrans for iOS?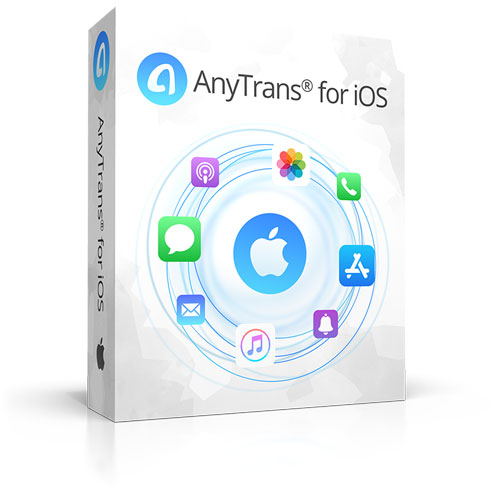 One of the main advantages that come from AnyTrans for iOS is you don't have to rely on iTunes that much, if at all. You get to have more control over your files and the access system is extremely convenient.
On top of that, the overall feel of the app and the usage experience is impressive, not to mention you have great quality and value for money every time, which is always nice.
They also included a powerful backup manager, a comprehensive tool to marge backups and you can even transfer your current messages and contacts too.
Plus, being able to install or remove multiple apps at the same time certainly helps too and it just makes things more interesting and convenient for you.
Overall, this is by far one of the best iOS transfer tools that you can find out there. It's not very expensive, and you can perform a variety of tasks with it.
You do need to give it a try and see how it works, you will be quite impressed with the value and experience you receive from it. This is well worth the effort, so might as well check it out and you will not be disappointed!
Pros
Very comprehensive transfer system
Backup manager, you can merge updates
You can remove duplicate iTunes library content
Clean interface, multilanguage support
Cons
The program can be resource-intensive when it works with lots of files
You still need iTunes installed