Acorns App Review: Saving & Investment
As a powerful financial and investment app, Acorns brings many useful features for investing, saving and banking to your smartphone. Here we review different options and features of Acorns app which is available for your iPhone or Android smartphone.
What is Acorns?
With more than $1 billion in total investment and over 8 million users, Acorns has proven to be among the best investment and financial apps in the market.
Once installed on your smartphone, the app could connect to your credit card or bank account, enabling you to save some money each time you spend money. These collected savings could later be used for investing through investment account.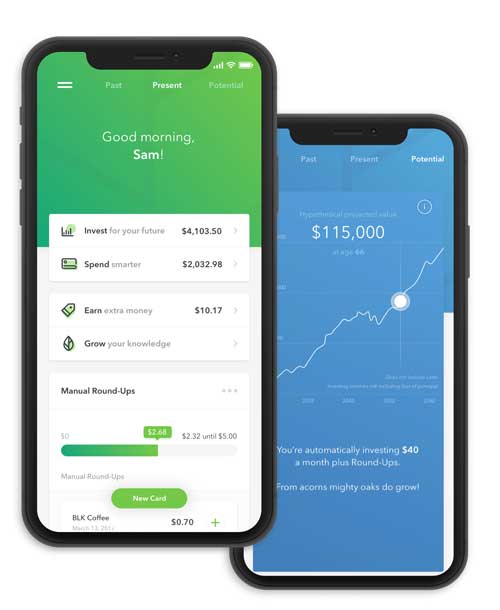 In fact, Acorns include different types of account for different purposes, including Acorns Early, Acorns Spend, Acorns Later and Acorns Invest.
Aspiring and new investors could specially benefit from the app. That's because by managing investment accounts and money flow, Acorns could even enable those with no successful experience of investing and saving money before.
Acorns features
As we mentioned before, when you have Acorns in your phone, it's like you have several account types with you. Each account covers a financial aspect:
Acorns Spend: it's the checking account of the app coming with a really useful debit card. It allows you to access over 50,000 ATMs in the US. Also, Rounds Ups collection is possible through using this card which we later discuss more.
Acorns Invest: the Acorns investment account works based on your spending activity and by collecting spare changes to build an investment portfolio for you.
Acorns Later: it's the retirement account of Acorns which comes into play. In fact, this app could help you manage both your tax-deferred and taxable investments without the need to install and use additional apps.
Acorns Early: for those with minor children, this is a special account which enables them to have a UGMA/UTMA account quickly. Spare changes could also be used here to make automatic investments into this account.
One of the other great features of Acorns is that it's really simple to use and easily available for different devices.
The app is available for both Android and iOS devices (such as iPod Touch, iPad and iPhone). Just visit Apple App Store or Google Play Store to download and install the right version of Acorns for your tablet or smartphone.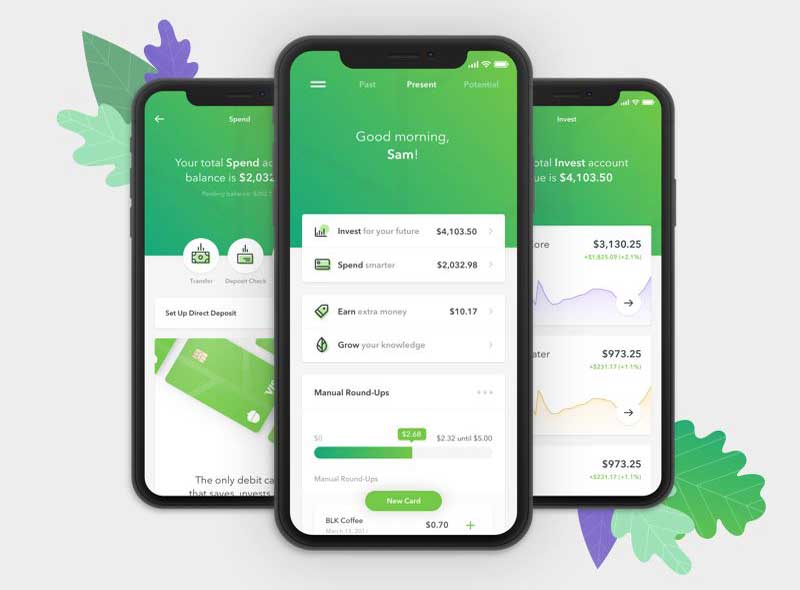 Pros
Low minimum for investment: just $5.
Spend and save money at the same time
Low subscription fee ($1/month)
Financial and investment knowledge center
Cons
Limited customer service
Proportionately higher fees for lower balances
An account of Acorn Invest requirement
Pricing
Acorns comes with really simple pricing plans: Lite, Personal and Family.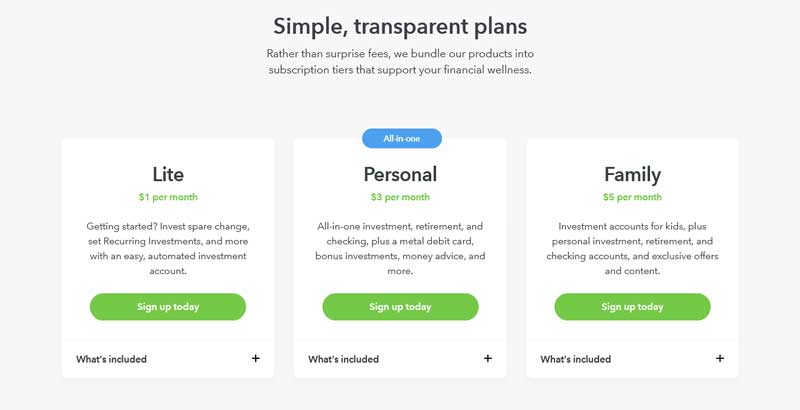 The cheapest plan is Acorns Lite which costs just $1/month. With this package, you'll get the necessary options for investment, which is Acorns Invest.
Acorns Personal is the next plan with added functionalities of Acorn Spend and Acorns Later. At $3/month, you could access features of checking and retirement accounts provided by Acorns app.
And finally, there is Acorns Family which brings all the features together with the added option of Acorns Early. You'll have to pay $5 monthly for this package.
Conclusion
Users of all ages could benefit from the options and features offered by Acorns app. These include children's future savings, retirement, investing, bonus and debit card savings, and banking. Add to that investment education and you'll get a comprehensive package along the way of wisely spending and investing.