Best Video Converters (Windows & Mac)
With thousands of different video file formats and codecs used worldwide, the need for video converter software feels stronger than ever, especially if we don't know which device plays which video files and so on.
A great and useful video converter software could work with almost any video or audio format used around the world. Also, the functionality doesn't limit to only conversion since it usually provides some other features such as some editing tools (at least basic), video uploading and sharing, ripping and/or burning DVDs, etc.
Here we've selected some of the top software in this category.
Top software
– Wondershare Video Converter Ultimate (Windows, Mac)
This software is absolutely more than just a simple video conversion program with some add-ons. Users could easily use this to edit, enhance, and convert media files.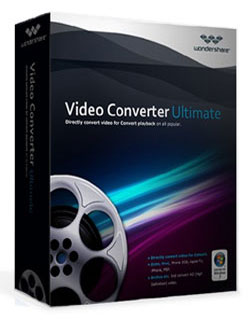 Most video and audio file types could be input/output of the software. AVI, VOB, MOV, DV, NSV, H.264, MP3, MPG, MP4, MPEG-2, WMA, WAV, WMV, RMVB, RM, 3G2, 3GP, etc. are some of them. 3D, HD, and 4K are all supported as well.
The software claims to offer the faster conversion among similar products in the market.
Other Wondershare features include: editing options (crop, merge, trim, saturation/brightness/contrast adjusting), watermark/subtitle/special effects adding, wireless video transfer (using Wi-Fi network), High Fidelity HEVC/H.265 format support, DLNA Support (for devices such as PS3, Xbox One, Xbox 360), media streaming to TV (via Wondershare's Media Server plugin), and so on.
Wondershare video tool application has a pricing plan which starts with a one-year license for one PC ($39.95). Similar plan for Mac users costs the same. For a life-time access on one system, Mac users should pay $59, whereas the price is $49.95 for Windows users. More info on pricing could be found on Wondershare website.
– AVS Video Converter (Windows)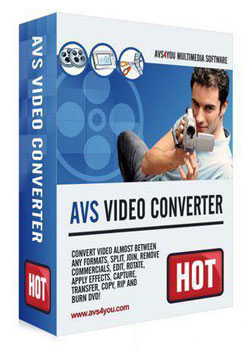 This program by AVS has top ranking in many software comparison and recommendation lists. One of the main reasons we didn't do that was its lacking of a Mac version. That's especially important since almost all major competitor products could be installed and run in an Apple powered computer.
Other than this major con, the software functions powerfully in converting video and movie files as it work with almost all major media formats (HD videos included) and popular smartphones, tablets, and other devices.
AVS software could also burn the converted files into DVDs or Blu-ray discs. In addition to English language, other languages like German, French, Dutch, Russian, etc. are included in this video tool as well.
To buy this software users have two options: one-year access ($39) or 'Unlimited' access ($59). Both subscriptions include downloads for other media tools and applications made by AVS4YOU.
– Movavi Video Converter (Windows, Mac)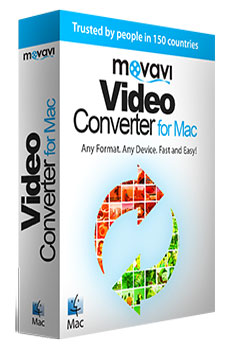 Like many other products made by Movavi, this great video converting tool provides main functions through a clean and easy-to-use interface. But features don't limit to just the main task. Users could prepare their videos in terms of many different aspects before starting to change the format.
Gif creation, high-speed conversion, basic editing tools, extracting audio from video, ripping DVDs, and online video sharing are some of the features provided by this great software.
To purchase Movavi video tool users should pay $40. And that's the same for both Windows and Mac OS X users. Like many other similar products, the free trial version could be installed to try the program before buying it.
– Total Video Converter (Windows, Mac)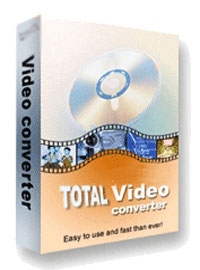 The great video converter tool by EffectMatrix company is recommended by many software experts and review websites. So many options and functionalities are possible with this application. These include compatibility with most video and audio formats, audio extraction, ripping and burning VCDs & DVDs, command line support, photo slide shows with hundreds of transition effects, merging multiple audio and video files to one file, and more.
Windows users could use 'Standard' ($29.95) or 'HD' ($49.95) editions of the software. Please note that both versions are the same except for watermark inclusion in Blu-ray/AVCHD/HD outputs of the 'Standard' version. Also, Blu-ray/AVCHD in this version is limited to a trial period of 15 days. These limits are removed in the 'HD' edition.
The Mac version costs $29.95 (compatible with OS X 10.6 and later).
– Aimersoft Video Converter (Windows, Mac)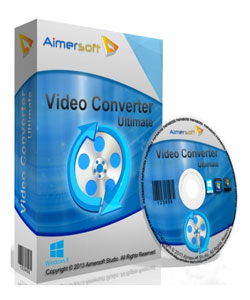 Aimersoft converting software is another great tool allowing users to easily change video file type and play their favorite videos on different devices. The software has the right format and size settings (or presets) for over 150 devices such as New iPad, iPad 2, iPhone 4, iPhone 5, Xbox 360, PS3, Apple TV, etc. Aimersoft application is equipped with a new acceleration technology (optimized with Intel Core, Amd, and NVIDIA CUDA) which could give results 30 times faster than before. It also offers lossless video conversions (for AVI, MP4, MOV, WMV, and so on).
Two versions of Aimersoft could be purchased and downloaded. The first one is the normal version with a price tag of $35.95. Other version, which is called 'Ultimate', costs $49.95. Naturally more features are included in the latter version. These include DRM removal and ripping & burning DVDs.
– Any Video Converter (Windows, Mac)
This converter offers lots of features including ripping DVDs & CDs, supporting more than 200 file formats and various devices, video editing tools (e.g. crop, cut, merge, split, and special effects), burning & creating DVDs, video recording (from rental DVD, online streaming, or whatever plays on computer), downloading online videos (supporting more than 100 video sharing sites), and removing DRM protection.
The software is available for both Mac and Windows systems. Both versions costs around $50.
– Xilisoft Video Converter (Windows, Mac)
The converting software by Xilisoft is a great solution for users needing more than just changing video formats. It supports over 150 audio and video formats, plus HD video files (including 1080p and 4K). The program comes with various conversion profiles (optimized settings for different tablets, smartphones, and multimedia devices) which could be customized by users.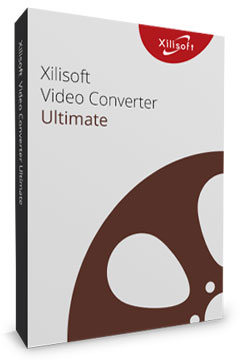 Xilisoft application offers other features such as 3D movies conversion, adding soundtrack, subtitles, text watermarks, and artistic effects, adjusting saturation/brightness/contrast, cropping picture frame, merging multiple files together, and transferring final files to devices.
The program is released in three packages for both Windows and Mac OS X: Standard ($39.95), Platinum ($49.95), and Ultimate ($59.95).
Some features such as editing, effects, and HD & 3D videos support aren't provided in the 'Standard' version. To get those it's necessary to buy 'Platinum' or 'Ultimate' versions. It's also important to mention that at the time of writing this article some prices are discounted. For instance, the 'Ultimate' edition now only costs $41.97.