Best Photo Editing Software (PC & Mac)
Photo editors have become very popular in a time when selfies and social media photo sharing are so regular. So in addition to professional photographers and graphic designers, there is a need for these image editing programs among basic users and beginners as well. We've considered different needs and skill levels to present our list.
Some important features and options should be considered when selecting a photo and image editor application.
Program Interface
Managing virtual memory: this feature makes sure that the memory resources of the computer won't be taken up too much by the editing software.
Capture: capture options enable users to save images and pictures from the screen or camera.
Pen tablets compatibility: program activities and tasks could be done with pen tablets.
Panels: different panels like gradient, tools, color picker and toolboxes are available in the application.
Support for dual-monitor: multiple monitors (LEDs or LCDs) could be used while working on the photo editor software.
Customization: the overall interface, workspaces, or different parts of the interface could be expanded or modified to match the users' needs.
Digital paining features
Tools: various tools exist in the software. These include distortion, panorama, crop and stencil.
Shapes: circles, rectangles, ellipses, lines and dots are among the various shapes which could be created with the software.
Paint brush: There are several methods for painting color such as oil brush, watercolor and airbrush.
Layer blending: blending layers with one another could be controlled by users through blending options and modes.
Customizable brushes: brush options such as type, shape and size could be changed by users.
Advanced editing features
Watermarks: transparent and customizable picture watermarks could be created in the program.
Transforms: these include adding perspective, rotate, mirror, flip, scale, skew and trim.
Text effects: effects which could be added to text include curved text, perspective, 3D, and drop shadows.
Selection tools and options: lasso, wand, square and circle selection tools are used select an image area. After that, the selection could be modified. For instance, it could be turned into a mask or moved entirely. Its sizes and aspect ratios could be adjusted as well.
Masks: sometimes we don't want to work on a photo as a whole part. So we mask some areas to be unmodifiable.
Layers: these are individual sheets which could be edited separately so that the other layers aren't affected.
Zoom options: parts of the image or the entire image could be displayed on the screen with zoom out (to make smaller) or zoom in (to make bigger) view options.
Image filters: photos could be altered through different filter types such as sharpen, render, pixelate, blur and distort.
Software list
Adobe Photoshop (Mac OS X, Windows)
Adobe Photoshop is reviewed and recommended by experts and professionals as the most advanced photo editing application.
In addition to basic and advanced editing tools and options, other features include video capabilities, content aware move, adaptive wide angle and supporting Adobe Camera Raw 7.0. Lots of Photoshop plugins (e.g. for automation, color correction, selection, import, export, filter and 3D & special effects) could be used to extend the program's functionality.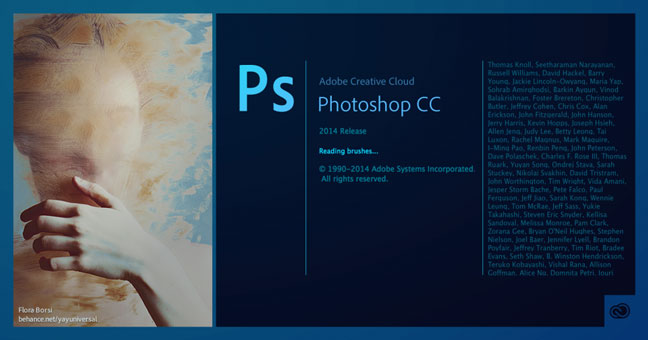 Adobe Photoshop CC could be used through different plans: Photography Plan ($10 per month), a standalone product ($20 per month) or along with other Adobe applications available in the Creative Cloud membership ($50 per month).
Adobe Photoshop CS6 could be purchased with a one-time payment for both OS X and Windows users.
And people who want a cheaper version of the program with more focus on enhancing and fixing photos could use the Adobe Photoshop Elements. The latest version could be purchased for $59 from Amazon.
GIMP (Mac OS X, Windows, Linux)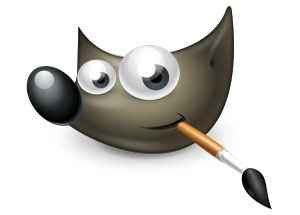 GIMP is a free and open-source image manipulation software which is used by many illustrators, photographers and graphic designers as an alternative to Adobe Photoshop. This image editing tool is cross-platform meaning that it could be installed on Windows, Mac, Linux and FreeBSD.
GIMP supports lots of file formats including special formats like multi-color-depth and multi-resolution Windows icon files, and also the common ones such as TIFF, JPG, BMP, PNG and GIF. Users could also import Photoshop project files (PSD) into the GIMP software. Even more image formats could be opened by the program with using the program plugins.
Other great features of the application include advanced photo retouching tools, photo enhancement options and customizable interface.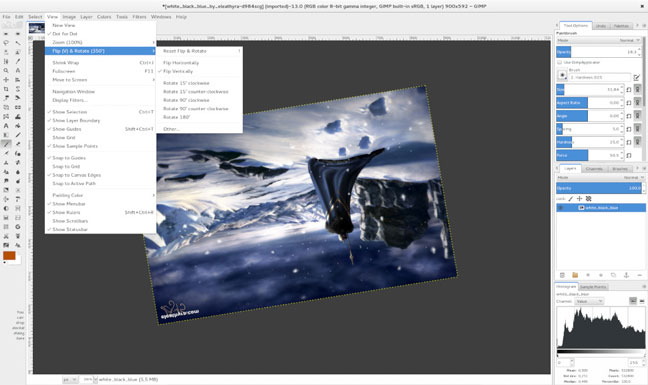 Users could download the GIMP application, its user manuals and tutorials from here for free: http://www.gimp.org/downloads
PhotoPad (Mac OS X, Windows)
As a photo editor for both professionals and beginners, PhotoPad is one of the easiest editing applications to learn and use. All the normal tools such as drawing and painting tools, shape, selection, rotating, cropping, resizing, red eye removal, adding captions and texts and so on are offered by the software.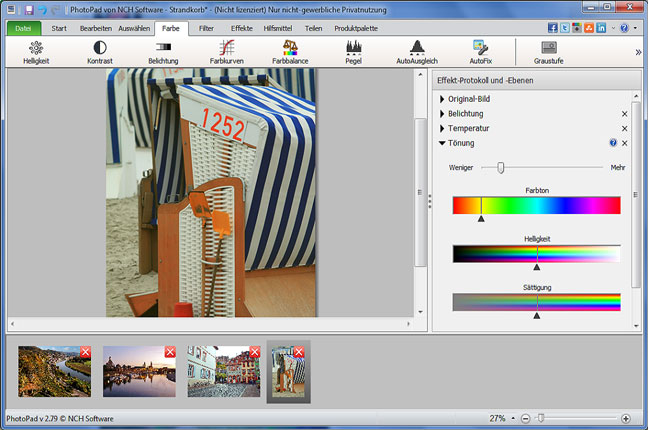 There are options to adjust the contrast, brightness, exposure, levels and balance of color. Edited images could also be uploaded to Flickr and Facebook directly by the users.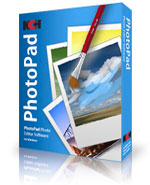 All Windows versions (including 64-bit editions) from XP to Windows 10 are compatible with PhotoPad. The program could also be downloaded for Mac OS X (version 10.4.4 or higher) as well. There are two editions of PhotoPad available: Home Edition ($29.99) and Pro Edition ($34.99).
Download PhotoPad: http://www.nchsoftware.com/photoeditor