5 Best Video Editing Apps (iPhone & Android)
If you do lots of video recording on your iPhone or Android smartphone, you will likely need to edit the videos on your mobile device as well. There are lots of video editing apps for Android and iOS (including iPad). Here we will highlight 5 of the best apps which offer amazing features.
It was really difficult to choose only 5 out of a huge variety of different video apps available on the market.
While some of the apps could only offer basic editing tools such as cut, paste, merge and split, a few of them could offer features similar to the ones provided by professional video editing software for Mac OS X or Windows systems.
Here is our selection for top video editor apps for Android and iOS:
iMovie (iOS)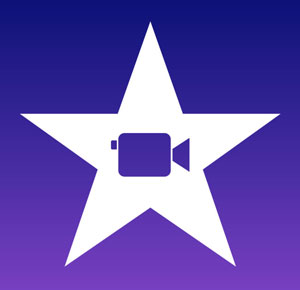 iMovie is a good app for video editing. It allows you to edit your videos with professional templates and customize it based on your preferences. There are 7 templates to choose from and modify details like fonts, text etc.
Features:
Edit videos using 7 customizable, professional templates.
The app can be used to create intros, announcements, closing credits, etc.
Preview work with editing, export videos, and tutorials on how to use the app.
Download iMovie for iPhone & iPad: https://itunes.apple.com/us/app/imovie/id377298193?mt=8
Magisto (Android, iOS)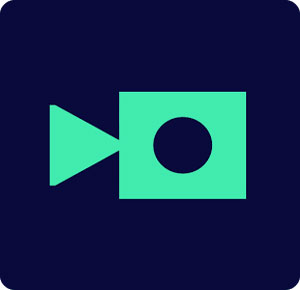 Magisto is a well-known video editing app for iPhone & Android with more than 80 million users. It is very easy to use. All you need do is to upload your video to Magisto, and the app will edit it and convert it to a movie.
Features:
Easy to use with plenty of attractive video effects.
Completely automatic video editing with separate trim, analyze and edit sections.
Add stabilization, filters, transitions, and effects to video.
Video can be shared to social media and emailed straight from the app.
Download Magisto from Google Play: https://play.google.com/store/apps/details?id=com.magisto&hl=en
Download Magisto from Apple iTunes Store: https://itunes.apple.com/us/app/magisto-video-editor-maker/id486781045?mt=8
Worm (Android, iOS)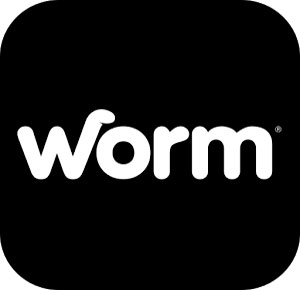 This is one of the few apps for Android & iPhone which is built for slow-motion video editing. It is an easy to use app. Video can be slowed down with a touch of the screen.
Features:
Videos can be shared directly from the app
Touch screen editing
GoPro clips can be imported and edited in seconds
The app is ad-Free
New, interesting content, publish video to worm platform
Download Worm from Google Play: https://play.google.com/store/apps/details?id=uk.co.wormapp.worm&hl=en
Download Worm from Apple iTunes Store: https://itunes.apple.com/us/app/worm-sports-clips/id1063640532?mt=8
Splice (iOS)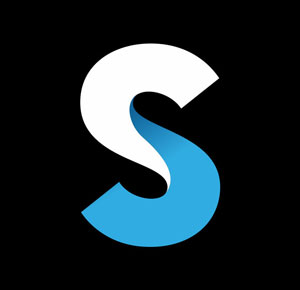 This is another awesome video editing app built by GoPro, a brand renowned for action cameras and video editing softwares. This app automatically sync videos to the beat of a music. In addition, you can add different attractive filters, background colors, adjust orientation, etc.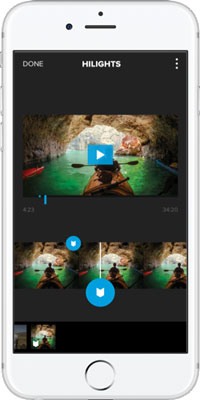 Main features are as below:
Lots of various transitions to select from.
Still images can be imported for editing.
Edited videos can be uploaded to social media platforms.
Access to the extensive audio library of Splice for free. The library contains lots of royalty free music from genres such as reggae, hip hop, dance and electronics, pop, etc. Sound effects and narrations can also be added
Download Splice video editor for iOS: https://itunes.apple.com/us/app/splice-video-editor-movie-maker-by-gopro/id409838725?mt=8
PicPlayPost (Android, iOS)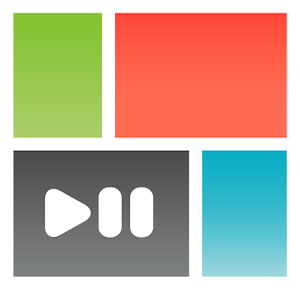 This unique and effective video editing app for smartphones allows you to create beautiful collages. Photos, videos, gifs and more can easily be picked out and combined to make a collage. Picplaypost has sharing features for social media as well.
Other features include:
Over 300 items can be added to create beautiful collages.
Option to speed up, slow down, and reverse videos are available
High quality rendering of gif.
Videos of up to 10 minutes can be created
Plenty of amazing transitions and effects to select from.
Automatic slideshow feature allows you create projects easily.
Slideshows and constructed collages can be shared directly from the app.
Download PicPlayPost for Android: https://play.google.com/store/apps/details?id=com.flambestudios.picplaypost&hl=en
Download PicPlayPost for iPad & iPhone: https://itunes.apple.com/us/app/picplaypost-video-editor/id498127541?mt=8