How to Do GTA San Andreas Filter on Instagram
Are you a fan of the video game Grand Theft Auto (GTA) San Andreas? If so, you may be familiar with Instagram's popular GTA San Andreas filter. This filter has lately gained lots of popularity, and if you want to give it a shot, here we help you do it.
Because of its retro atmosphere and capacity to bring a distinctive touch to photographs, the filter is quite popular on Instagram. It is commonly applied to photographs of vehicles, landscapes, and other situations to give them a vintage appearance.
Why use GTA San Andreas filter on Instagram
Instagram users could use various filters to customize the appearance and feel of their videos and photos. Also, these filters may be used to make a variety of cool effects. These include softening tones or boosting colors.
As a result, with this feature, users could better show their taste and personality on the photo and video sharing platform. In addition, users may effortlessly engage their audience and produce gorgeous graphics for their posts with the correct filter.
The GTA San Andreas filter is no exception, which has been very popular recently.
Apart from the usage of this filter by lots of influencers and famous users on IG, the fact that the game has a huge fan base is a great reason why it has become so trendy.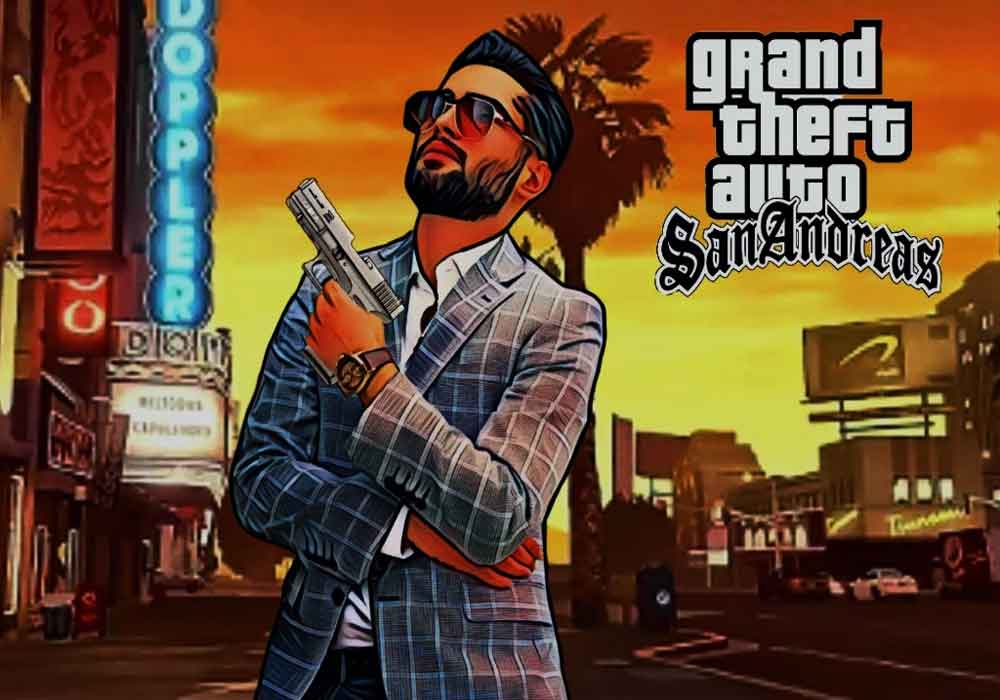 How to make a cool Instagram cover with San Andreas filter
Alternatively, you could follow these steps to make a cool Instagram cover with in the style of GTA San Andreas filter:
Choose an app that has all the features you need for a GTA cover. These include Kinemaster, Toonapp, VITA or Picsart. You could use any of these tools which is more suitable for you.
After choosing the right image editing tool, you can remove the image background and save it to add to your GTA backgrounds.
Once you've added the image to the GTA background, convert it to vector to better match the background. That could be done with the Picsart or Vita apps. Then download GTA parts like star names, guns, etc. from Google and don't forget to download the ones in the PNG format.
How to create Instagram reels and videos in the style of GTA San Andreas
With GTA filter effects or (even the groove street filter) on Instagram, snapchat or TikTok, users could add realistic characters from GTA San Andreas as overlays to their videos.
You can resize them and place them anywhere. Many TikTok and Instagram users use this GTA street filter to make many funny videos and it also goes viral. Some of them chat with characters from GTA game on the street and make it a new trend.
Using GTA San Andreas filter effect might confuse some of the Instagram and TikTok users. That's because while there are a huge number of videos using this GTA filter effect on these social media platforms, none of them have officially added this filter effect to their platform.
Using InShot to add GTA filter to videos
Anyway, to use this filter on videos you could use a video editing app like InShot.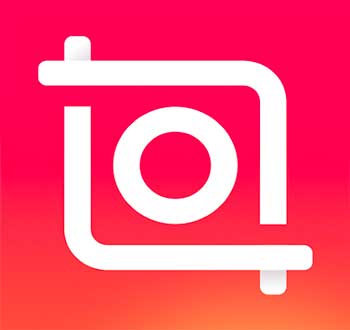 InShot is a free app available for both Android and iOS devices. It comes with a range of features and tools allowing users to customize and edit their videos as they like.
The one option we need here is the green screen feature. This gives you the ability to create videos containing several layers of videos. That way, you could add characters from GTA San Andreas to your Instagram reels and videos.
There are lots of video tutorials on how to use green screen feature on InShot, which you could find from YouTube and Instagram itself.
Conclusion
It might not be so easy to get GTA San Andreas filter on Instagram. But using the instructions we gave you in this article might make it a little simpler to achieve your desired effect on the platform.
This is a great way to add a retro atmosphere to photos and videos. Also, don't be afraid to try to combine this filter with other filters. Following these tips will help you get the most out of GTA San Andreas filter. And as a result, your Instagram videos and photos could stand out more.