Best Data Recovery Software (Mac & Windows)
Each day many users lost their important data and files due to accidental format, delete, partition change, virus or Trojan attack, or hard drive damage. Those files might be the results of hundreds or even thousands hours of their hardworking. Don't worry if have the save problem since there are advanced data recovery applications which could get back those precious files and information.
Here we list top 5 programs in this category which could be used for Mac and Windows operating systems.
Top applications
– Stellar Phoenix Data Recovery (Windows, Mac)
With an easy to use interface and advanced recovery features, Stellar Phoenix software is one of the best products in the market to recover lost and deleted partitions, files, and data.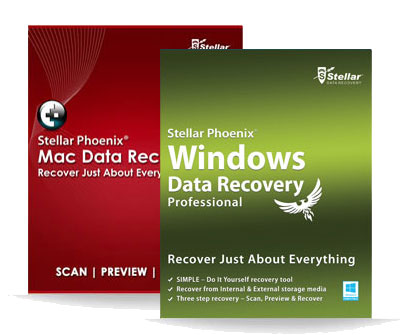 Recovering photos, documents, multimedia files, emails, etc., compressing recovered files, hard disk cloning/imaging, CD/DVD recovery, password recovery, and so on are just some of the features of this great application. Don't forget that in addition to hard drive, it supports other storage devices such as Flash drives and external hard drives as well.
Mac users could buy and install the normal edition ($99) of the Stellar Phoenix software or the Platinum edition ($125). The data recovery features in both versions are the same. The Platinum version provides some volume optimizer tools and options such as repairing Mac volumes, external volumes, and disk permissions.
There are also two license options available for Windows users as well: Professional ($99) and Professional Bundle ($119). Both versions offer the same recovery options. Extra tools and features come with Professional Bundle. These include bootable disk creation, different & flexible data backup plans, and password recovery.
– EaseUS Data Recovery Wizard (Windows, Mac)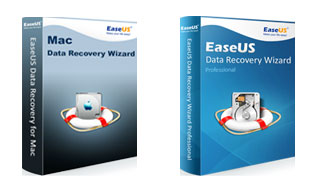 EaseUS Data Recovery Wizard is a powerful application which supports many devices – such as laptops & desktop computers hard drives, SD cards, etc. – and file systems – e.g. FAT 16, FAT 32, NTFS, etc. It also could recover all kinds of files being music, image, video file, MS document, and so on.
The free version of the EaseUS tool have a size limit for recovering files: 2GB total. In order to remove this users need to pay $89.95 to buy the license. The price tag for Mac users is only $69.95. To learn more about other price plans see the review below or just go the official website.
– Wondershare Data Recovery (Windows, Mac)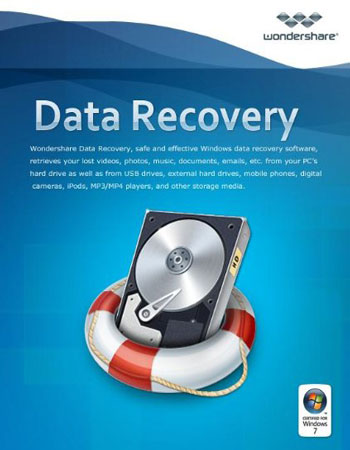 Working with Wondershare application is so easy that even novice users with no former experience in data recovery could simply do what they want with this program. Users could also preview files before actually retrieving any data.
Lifetime licenses for Windows and Mac users are respectively $39.95 and $89.95. That's for one computer system. The application's subscriptions could also be bought per year. That is $79.95 and $29.95 for Mac and Win. More plans are also available.
– R-Studio (Windows, Mac)
One of the most comprehensive tools to recover files and data is the software released by the R-Tools Technology Inc. Because of various options and settings, the software has a rather complicated interface, and so is more suitable for advanced users who want to have more control over how they're going to get their lost data back. R-Studio could be used for both network and local hard drives.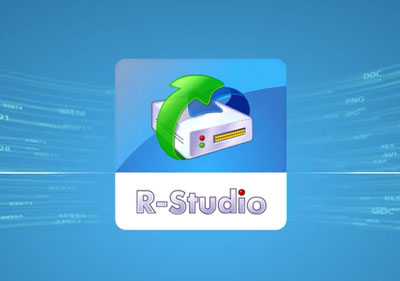 R-Studio features include: the ability to work on different types of hard disks – with problems such as bad sectors, damaged partition structure, attacked by virus, or lost files due to power failure –, full-feature hexadecimal/text editor, advanced RAID reconstruction module, advanced disk imaging/copying module.
R-Studio is available for buying and downloading for Mac, Windows, and Linux. In order to use the software over network, users should pay $179.99. The normal edition with all the features and options except the networking features would cost $79.99. The prices are the same for all operating systems.
– GetData Recover My Files (Windows)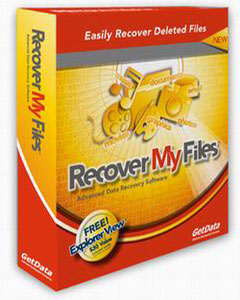 The last item on our list is GetData Recovery My Files. The software could recover data lost because of various situations such as hard disk crash, emptied Recycle Bin, partitioning error, reinstalled Windows, or even accidental format. It's compatible with all major file systems.
Users could use the software to retrieve files from hard disks, USB drives, camera cards, iPod, or floppy disks.
GetData Recovery My Files is only available for Windows. The software has a $69.95 price tag.