AOMEI Partition Assistant Review
Many people want to use a standalone partition management software when they want to have disk partitions. Some popular applications are available on the market. So, you have to select the best software according to your needs and requirements.
AOMEI Partition Assistant can be a perfect tool for you who are looking for the best disk management software.
This disk partitioning software has all the basic tools that you need with some additional features, for example, the ability to create, copy, extend, delete, or resize any disk partitions.
Here are some important things that you have to know about this software.
Comprehensive partition manager
If you are looking for the best partition manager for your disk, you should take a look at this software. It allows you to resize, move, merge, and also copy disk partitions immediately.
You can also use this partition software for migrating OS to SSD. This software is very well-known for its complete features and capabilities.
Its Pro version also offers some additional features, such as the ability to wipe system disk change serial number, convert system between GPT and MBR styles, convert partition between primary and logical, allocate free space from each partition, etc.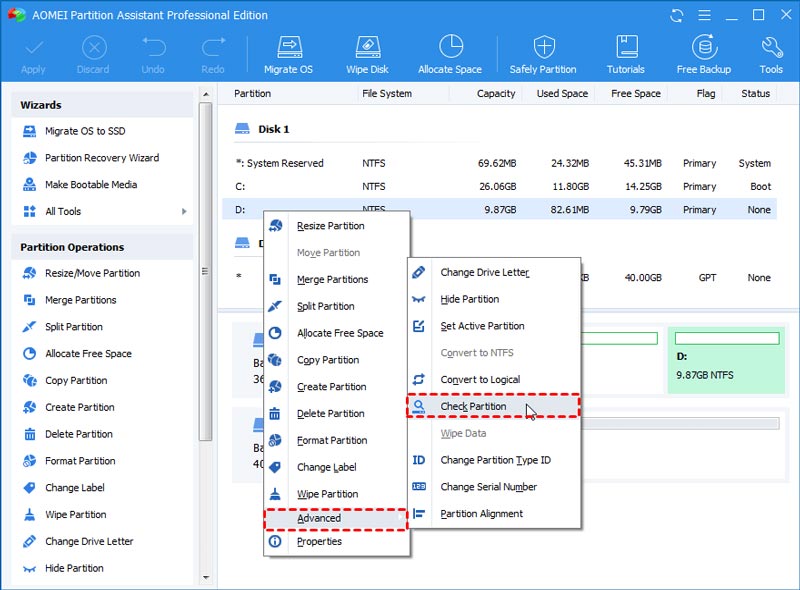 Easy to use software
This is another reason why you may want to consider buying this powerful software today. Several wizards are offered by this application. Its partition copy wizard has two different methods for you who want to clone or transfer partitions easily.
This software also has a disk copy wizard. You can use this wizard for upgrading your hard disk before you can transfer a big amount of data from one disk to another one.
All of these wizards are specially created to help you understand how to use this software completely.
Compatible with any operating and file system
When you want to use this software, you don't have to worry about its compatibility. AOMEI Partition Assistant software is compatible with any types of operating systems, including Windows 2000, Windows XP, Windows 7, Windows Vista, Windows 8 and also Windows 10.
This software can also support some file systems, including FAT, NTFS, exFAT, ReFS, Bitlocker, and any other file systems.
Because of this feature, this software can provide flexibility for all users. You can choose the right system that you want to place your partitions on. It is very easy for you to start using this powerful partition assistant tool.
Option to have lifetime free upgrades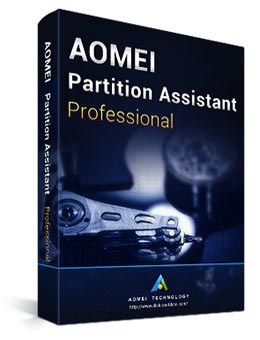 This is another benefit that all Pro users can have, especially when they purchase this AOMEI Partition Assistant Pro Version.
This license can ensure that you can upgrade for any new versions without additional costs. There is no annual billing and renewal cost that you need to pay for getting new versions of this software. This license also includes free technical support, so you can ask anything about this software.
Make sure that you check this option, especially if you want to get all benefits from this powerful software.
90-day money-back guarantee
If you plan to purchase the Pro version of AOMEI Partition Assistant, you are protected by its 90-day money-back guarantee. This warranty can ensure that you are satisfied with the product quality.
If you feel unhappy with the software, you can simply contact its customer support. The customer support will help you with the refund process without any questions asked. This warranty can show the overall quality and features of this powerful software. You will never regret your choice when you decide to purchase the Pro version of this AOMEI Partition Assistant software.
Of course, if you are still doubtful about purchasing this great software, you could download the Standard Edition of the software and use it as a free partition manger, and in case you were happy with the experience you could upgrade to Pro version at any time.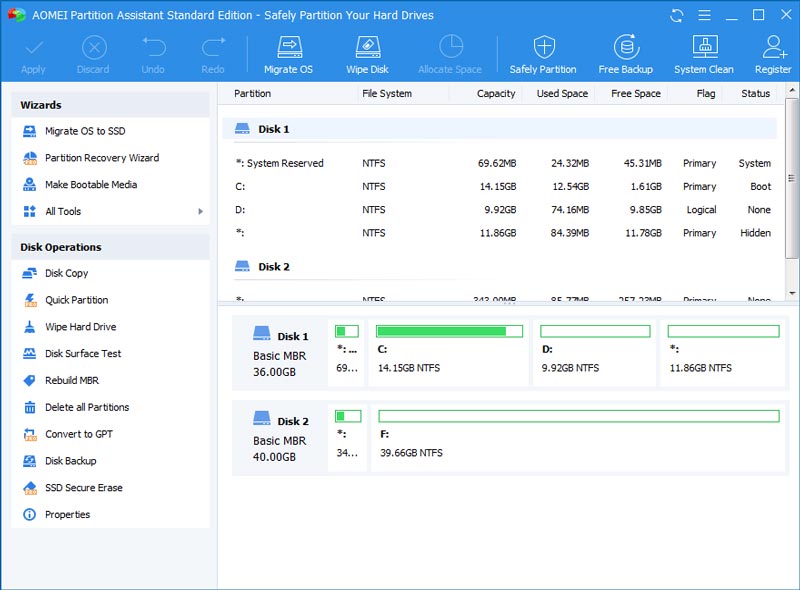 This software is already trusted by millions of users from around the world. Most customers feel happy with all the features and benefits from this software.
You can read positive AOMEI Partition Assistant reviews from other users across the Internet. All purchases are going to be protected by its secure 256-bit SSL system.
The payment process is completely safe for all users, so you will never have to worry about the safety of your privacy. The license can be delivered to your email immediately after you purchase this software.
So, this is the best software for anyone who wants to have a safe partitioning process on their hard disk and device.