BleachBit vs CCleaner Review & Comparison
It's very important to try and eliminate junk from your PC, and both BleachBit and CCleaner are great tools to do that. Here we review and compare these tools.
The amazing thing is that both of them are free of charge so regardless what direction you go, you still get your money's worth and that's what really matters the most in the end. With that in mind, some tools are better than others so it all comes down to finding that one that suits your needs.
BleachBit features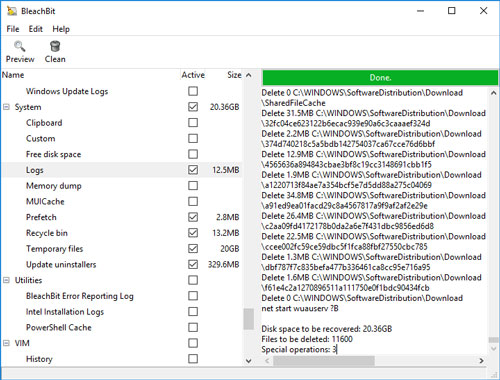 BleachBit is full of great features and it allows you to permanently delete files and removing them is quite easy to do most of the time.
It also helps remove those free apps that come from manufacturers that no one really uses most of the time.
It's a multi-language tool with support for 64 languages, and the great thing here is that you can also access a file shredder if you want to, so covering your tracks when you use and delete a file is very easy to do with this tool.
It can even overwrite the free HDD space to hide that you deleted stuff, which is really cool.
You can also use this tool to delete the Firefox URL history, unused registry keys, less common files that you don't use and so on.
The advantage of BleachBit for a lot of people is that this tool has Linux support. If you use only that operating system, it really matters.
CCleaner features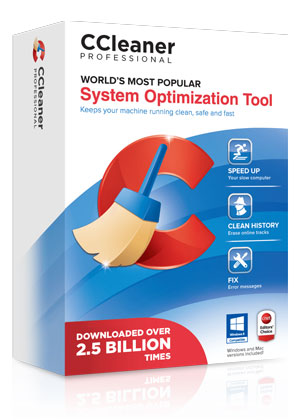 CCleaner on the other hand is a bit more complex. It allows you to delete history and cache as well as other stuff from most popular browser.
It also helps delete content from the system and Windows Explorer
Other supported programs include:
Google Chrome
Firefox
Safari
Opera
It even has a registry cleaner and startup organizer, plugin manager, disk analyzer, uninstall tool, drive wiper and system restore. And that's among many others.
CCleaner is certainly a bit more complex, but it does lock itself under a paywall if you want automatic updates and access to the software updater.
Pricing
While both tools are free, BleachBit is open source and that's the only version you can get. With CCleaner things are a bit different.
It does have a free version, but you also have a choice of Professional and Professional Plus version. Still you can get most of the job done with the free version, the other ones offer mostly automated updates, support and so on.
Which one is better?
The great thing here is that you can try out both and see which one suits your needs. Most of the time, you will like CCleaner because it's a bit more professional.
BleachBit's open source nature shows off when you want to do some more complex stuff with it. But it's still among some of the best tools out there when it comes to computer cleaning. And do keep in mind that both of these tools are free of charge. Check them out and you should have no problem finding the right one to suit your needs.