Sendinblue Review: All-in-One Marketing Platform
Businesses with different sizes could take benefit from Sendinblue, which is an email marketing solution with some CRM and automation functionalities. Both beginner and professional marketers could use the platform to create email marketing campaigns which are highly effective.
Features
Sendinblue comes with many useful features. Here's an overview of some these options which you could while using the platform:
Email campaigns
Standard email creation features – such as HTML builder, rich text editor and customizable templates – are provided by Sendinblue. But the process of creating emails with Sendinblue is an easy one due to its user-friendly and intuitive editor.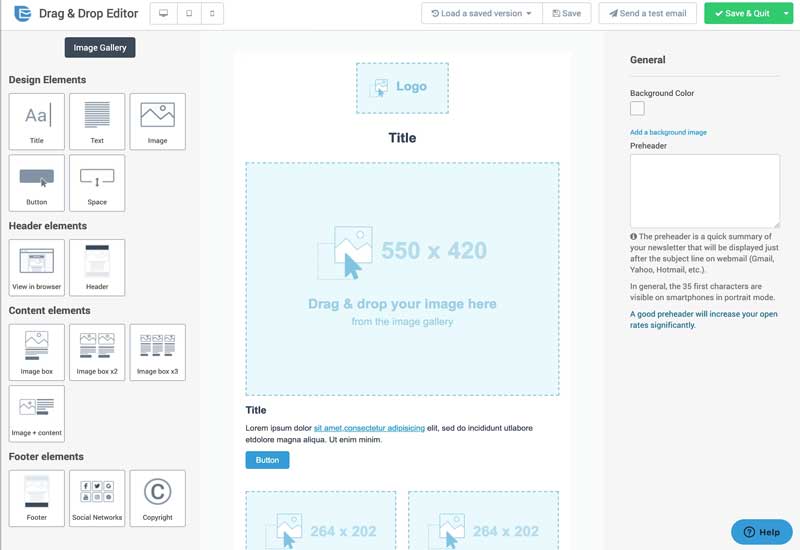 In fact, taking the necessary steps to get the job done is really obvious when using Sendinblue editor.
Using this editor, users could easily adjust different elements in the content such as: Fonts, background colors and borders, image alignment, image captions, and more.
Automation
Marketing workflows could be automated using Sendinblue. For example, sending a welcome email after email list subscriptions by customers, or sending them follow-up emails after certain days have passed are some of the usual tasks which could be easily done through the Sendinblue automation options.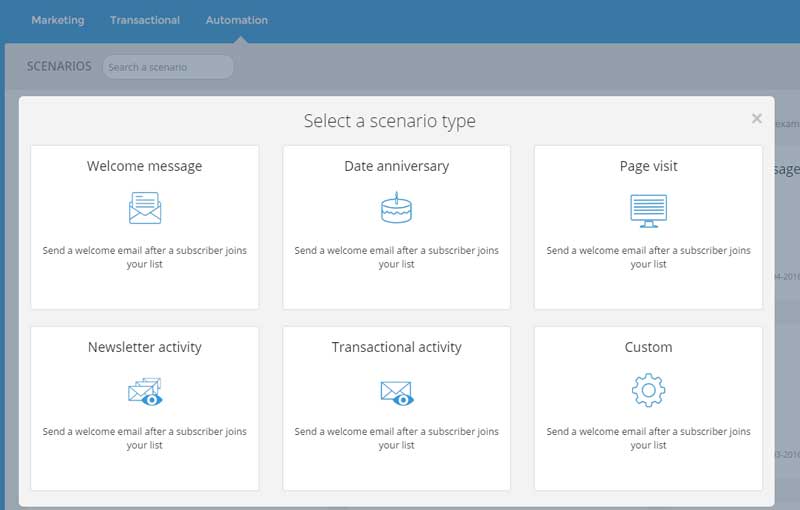 Also, in order to give you better business insight, the tool offers users to A/B test along with different steps so that the workflows could be better optimized.
Analytics and statistics
Clicks, opens, bounces, and sends could be tracked in real time with Sendinblue. This could help marketers with finding any possible problem throughout their campaign instantly, making them able to fix issues sooner.
Understandable visuals and graphs are used to display the results in the tool.
While the provided data is easily accessible for users, but the lack of other useful marketing metrics such as list growth, spam complaints, unsubscribers, conversion rates, etc. is really a disadvantage of using Sendinblue compared to other email marketing solutions.
Pros
Advanced attribution functionality
Customizable and intuitive interface
A/B testing options
Some CRM functionalities
Cons
Lack of live chat support
Limited tracking metrics
Pricing
One of the great advantages of the pricing models offered by Sendinblue is that it provides a free plan as well.
Unlimited contacts and a maximum of 300 emails/day could be done using the free plan. Although it lacks advanced features such as 'Send time optimization' or 'A/B testing', but most necessary options like email campaigns, Chat, SMS marketing, etc. is available.
Other than a plan which is most suitable for enterprises, Sendinblue comes with two paid plans: Lite and Premium.
The Lite pricing plan includes 10,000/month for a monthly fee of $25. The number of emails could be higher, but the monthly fee increases with that. Other than the features provided with the free plan, the Lite option comes with email support, advanced statistics, and A/B testing.
The Sendinblue logo could be removed in this plan and also there is no daily limit for sending emails.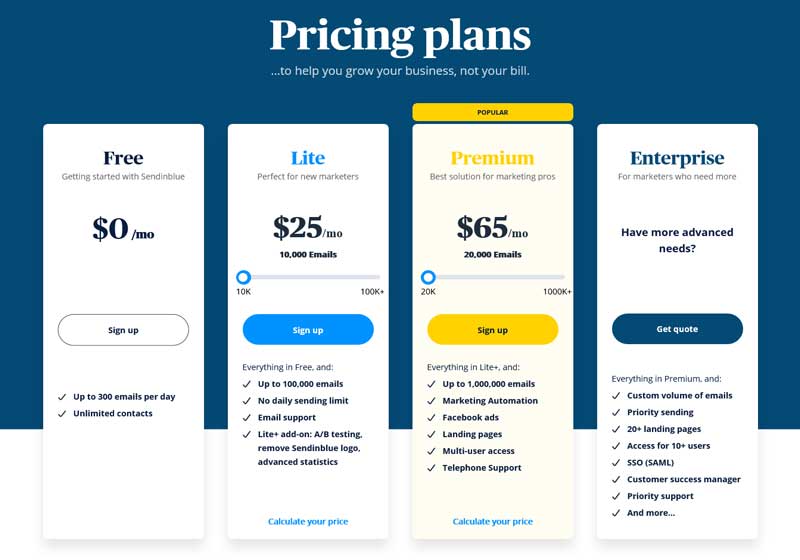 If you want even more advanced features for your marketing needs, you could definitely go for the Premium plan which starts with a $65 per month price. It includes 20K emails per month, with the price increasing with additional numbers.
Phone support, multi-user access, landing pages and Facebook ads are among the extra options you'll get when you opt in for the Premium plan.
Help & support
Although new users might get a little bit confused when using Sendinblue, but they could rest assured that they could get the help relating to the context on most topics and pages provided by the decent help and support of Sendinblue.
In fact, there is a rich content accessible for users in form of FAQs and tutorials which could be helpful in many situations.
Other ways to get support from Sendinblue includes a toll-free telephone number for calling, web form contacting, and ticket system for technical support.
Conclusion
Sendinblue acts as one of the best all-in-one marketing tools for startups and small businesses which don't necessarily have big budgets for their marketing needs. Offering CRM features and automation tools makes it a great solution for marketers whose needs are more than just reaching customers by email.