Wrike Project Management Reviews and Pricing
An affordable yet effective project management software is hard to come by. Most of the time, you get promises only to find out that the software is hard to use or it has some hidden costs. However, for Wrike, things are quite different.
This software had a goal of facilitating efficiency in collaboration on one platform.
With Wrike, one can manage projects with their team in one place. The site is known for its flexibility and efficiency and even major corporations have established an online workspace with them.
Main features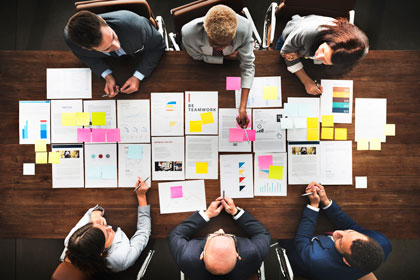 Any project management tool is known for the main features it can provide with efficiency and flexibility. Wrike has various features that outshine its competitors regardless the plan one chooses.
Massive integrations: If there's one valuable quality this software has is its ability to integrate with many apps that help with project management. It includes third party apps of various categories which has made many users from different niches get more than what they expected.
Easy customizations: Wrike goes big in customization of features which enables the team to feel a sense of belonging with the tailored workspace.
Live streaming and overall communication: This software has many options when it comes to creating a common interactive space. You'll have an ability to monitor progress of work in real time, initiate tagging or even chat with other people outside the workspace.
Technical details
This software is web based, cloud hosted and uses open API. It can be accessed through Windows, Linux and Mac computer versions as well as mobile devices such as android, iPhone and iPad. Wrike supports English, Polish, Dutch, Swedish and Turkish. The site supports annual subscriptions as well as quote-based payment models.
User Suitability
This project management software was built with every business size in mind. The company did a lot of work specifying prices and giving businesses plans that suits them.
The program can be used by small business startups, intermediate corporations as well as large companies.
Many Fortune 500 companies utilize this software for their project management operations. This software is suitable for any company that needs work done in collaboration and efficiency while tracking progress.
This tool helps B2B companies connect and work together on projects jointly. Many digital marketers like this platform due to the open yet effective communication with clients as well as other possible prospects. This platform reinforces teamwork and the real time tracking of progress ensures everyone is on board. The environment in Wrike is suitable and advantageous to any user.
User interface
This site is designed with a contemporary style which is what many are going for in workspace environments.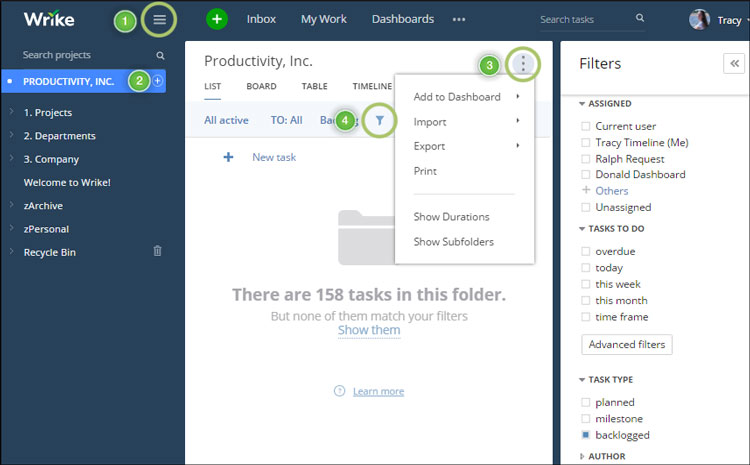 It looks professional and its features automatically motivate one to work. Some users have had a problem with easy navigation at first but claim to have found it to be easy as time went by. Generally, the site is user friendly, fast but could need time to adjust for a new user.
Pricing
Wrike project management solution provides five plans that are specific to size of business and features needed. They include:
Free: This is an 100% no payment plan that supports up to 5 users with unlimited number of collaborators, will get you 2GB space and basic project management tools such as file sharing, real-time activity streaming, basic integrations and task management tools. You'll also be provided cloud storage and access through android and IOS versions.
Professional: This plan goes at $9.80/mo. It accommodates 5-15 users, subtask management, advanced integrations, dynamic timeline and all the features the free plan can get. They provide 5 GB storage.
Business: With $24.80/mo. payment on each 5-15 users, features supported will include a branded workspace, custom fields and workflows, team permissions, shared reports, analytics real-time tracking, sales force integration and at least 50GB storage.
Marketers: With $34.60/mo. on each of 5-200 users, features supported will include video proofing, a customized workspace, an Adobe Creative Cloud extension and at least 5GB of storage space.
Enterprise: To purchase this plan, a personal call to Wrike will be required. They will determine the pricing according to your needs but it mainly supports unlimited users, features Active Directory integration, two-factor authentication, password policies, SAML 2.0 single sign-on and 100GB storage.
Every upgraded plan will contain features of the lower priced plan. Also, the paid plans come with video upload storage from 15GB.
Customer support
Wrike's customer support is super reliable and friendly. Many users are satisfied with the customer support. They are available on phone, email and live chat as well. However, unless it is subjective issues, most of the misunderstandings and difficulties a user may have are provided with solutions all over the internet due to many people using the software and seeking answers as well.
Pros
-Great integration abilities
-User friendly
-Reliable
-Great customer support
-Efficient project management hub
-Mobile friendly
Cons
-Could be complex for newbies
Conclusion
Wrike is a reliable project management software and the many customers' positive reviews is enough evidence of that. They have made a one-time solution for all business sizes and managed to satisfy needs in all sectors. As much as Wrike is awfully close to perfect, continued upgrades will bring a more enjoyable working experience.
If you need a software that is reliable in project management and makes it easy for your team to collaborate, Wrike is the way to go.