Fitbit Flex Wristband Review
Fitbit Flex Wristband is a great example of using technology to help keep your body fit and healthy. Simply, it's a fitness tracker gadget in form of wristband which you wear to monitor your exercises and daily activities. And that's not all it does; it could even track sleep quality.
You can always have the updated stats on your smartphone or laptop since Fitbit Flex easily syncs through Wi-Fi with popular cell phones and computers.
Flex Wristband features
The device itself doesn't have much of a screen for displaying characters or shapes, but using only 5 LED lights, it shows the status level: The more lights are on the better you have done to achieve your fitness goals.
The main task of Flex is tracking your fitness related stuff such as how much time you spend on activities like running, jogging, etc., the distance you travel, how many calories you burn, and so on. The Flex fitness tracker measures these by using your weight, height and age data.

In case you continue to wear Flex at night, it could also measure your sleep hours and quality. It even could wake you up at your desired time silently using gentle vibration.
Other good news is for individuals worrying about using the band in the rain or near water. The device is water-resistance and water-proof so there's no reason to worry about. Only don't keep the gadget under high water pressures or for long periods of time.
This fashion fitness band is available in ten different colors, suitable for various needs and tastes.
Quick setup manual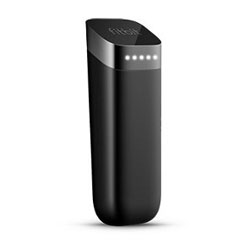 First of all you need to take out the main tracker device out of the wristband in order to charge it with the USB charger included in the box.
As of now, Fitbit Flex band could sync with smartphones and tablets such as iPhone 5, iPhone 4s, iPad Mini, iPad 3, and Samsung Galaxy S3 (You could check the complete compatible devices at Fitbit website.) With one of the listed devices you could easily download the proper Fitbit app and create an account.
Wait until your charging Flex tracker shows three lit up LEDs meaning that you could put it back in the wristband and use it.
After selecting the Flex device on your account you should confirm that it has enough charge. There's no need to worry if the lights blink on the tracker as it shows the setup process is almost complete; only waiting for you to tap on the device twice to confirm the device adding process on the account.
You could also sync the Flex Wristband with your computer using the needed software accessible through Fitbit website and the small USB dongle which could be found in the box.
After the software was installed, take the similar process as above to create an account and setup the Flex device.
Compatible apps
The data tracked by Flex could be used automatically by many popular fitness and weight loss apps such as Run Keeper, Lose It!, My Fitness Pal, Endomondo, etc. Revesely, you could import some data from some apps such as Lose It! to into Fitbit application if you feel more comfortable with Flex.
Overall review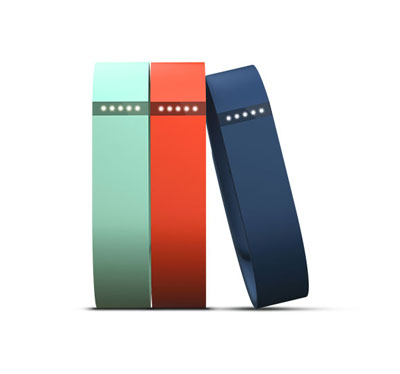 All in all, Fitbit Flex has so far gained great reviews from various tech and gadget related blogs and websites such as CNET, Engadget, Wired, TechCrunch, SlashGear, and more. Averaging a score of about 8 out of 10 from these great names and brands indicates a high quality fitness tracking product designed by Fitbit company.
So no matter you want to lose a few pounds in a given time or want to stay in your favorable weight position, using Flex could keep you motivated and fashionable at the same time.