Sweatcoin App Review
Is it possible to get healthier by doing exercise and walking, and get rewarded as well? That's the promise of the Sweatcoin, which is a fitness and health app with a rewarding system included.
What is Sweatcoin?
As you could've guessed by looking at the name 'Sweatcoin' which includes 'sweat' and 'coin', it's an app which somehow turns sweat into coins.
In other words, the app pays users to walk and exercise.
More precisely though, the app doesn't offer users a cryptocurrency as a reward, at least not yet, but some kind of rewarding currency which could be redeemed to goods and services.
How the app works?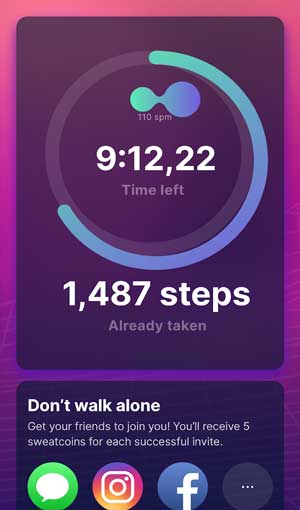 Using the app is very simple. Just download and install it for your phone (iPhone or Android devices) and start using it.
It's important to note that currently, only outside walking could be measured by the app and is rewarded. That's because the app uses GPS navigation to count the steps.
Sweatcoin tracks each of the outdoor steps, provided that you don't close the app on your phone.
Another interesting fact about the app is that you don't have to always be connected to the Internet in order for it to be running properly. It means that as long as your GPS is on, the app could store your walking information. Then, next time you have Internet, your data could be sent to the app servers.
Features
Here are some of the key features in the app which might be worth knowing about:
Security
Data privacy and security is one of the main concerns of the app developers, which you could notice from the official website as well.
According to the company, no user data will be shared with third parties and also, in terms of location tracking, no such information is gathered from the users. That's interesting, since most other similar apps track location in order to function correctly, or/and to collect user information for advertising purposes.
Social sharing
The team behind Sweatcoin app is working on social aspects of the app, bringing competitions, leaderboards, achievements and so on to the users who want to share their common goals among friends and family.
Crowdfunding
For users who care about donations and charities there is a solution in the app as well. You could help charities by donating the coins you earn through the app. This way, the NGOs will receive fiat currencies by the company as a result of your coins donations.
Marketplace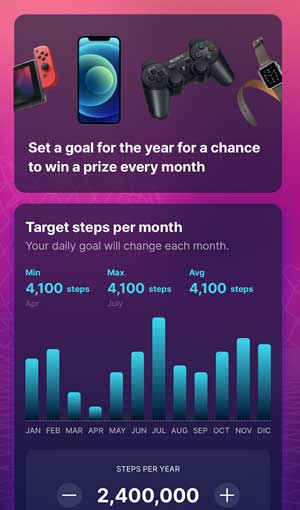 This is the place where you could find different discounts, prizes and offers some of which are exclusive to the app users. In other words, it's where you could spend your coins on experiences, services and goods provided by the app partners.
Alternatively, users could exchange their Sweatcoins with whoever they like, such as family and friends.
Pedometer
Your steps are counted by the pedometer of the app, which is one of its main functionalities. It also acts as a pacer and distance tracker as well, using minimum phone battery. That's because the app could be running in the phone background.
Download
The app could be downloaded for the Android and iOS devices through below links:
Google Play: https://play.google.com/store/apps/details?id=in.sweatco.app&hl=en&gl=US
Apple App Store: https://apps.apple.com/app/sweatcoin-walking-step-counter/id971023427
Conclusion
If you're a fan of app which rewards users to do exercises, run or walk then you could definitely give Sweatcoin a try. The rewards might not worth much financially, but could act as a great motivation for more walking each day. Moreover, they could make your outside walking more fun and exciting.