Best 4 Self-Balancing Scooter/Hoverboard Reviews
Finding the best and safest self-balancing electric scooters or hoverboards could be a difficult task these days since there are so many products with different brands in the market. Here we've selected four of the top selling two-wheel scooters for our readers.

Razor Hovertrax 2.0 Hoverboard Self-Balancing Smart Scooter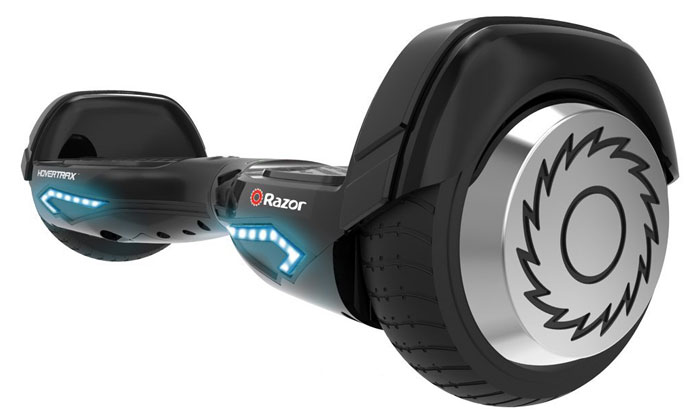 According to the manufacturer, Razor Hovertrax 2.0 is the world's smartest hoverboard. For a smother ride and an easier, safer mount, this scooter offers auto-lever feature, using the EverBalance technology.
Features:
Two riding modes for normal and training use
LED power battery indicator
Fender bumpers
LED light bar display
In order to enable users to always extend their rides, this product comes with 36V lithium ion battery pack which is quick and easy to change.
Supports up to 200lbs. of weight
Up to one hour of run-time
350-watt motors providing 8+ mph cruising speed
UL 2272 certified (meaning that the highest electrical safety standards of industry are met by Razor Hovertrax 2.0 scooter)
This cool scooter could be bought from Amazon for $349.99. Available colors include blue, black and white.

SWAGTRON T3 Electric Self-Balancing Scooter with Bluetooth and App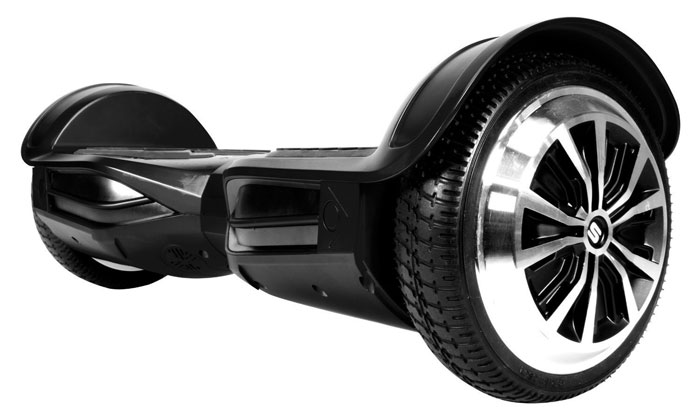 With SWAGTRON T3, the exciting experience of self-balancing scooter mixes with music played by the integrated Bluetooth speakers. User's mobile device having the app, could be used to control the music.
Other specs include:
For downhill traction and tighter control, SWAGTRON T3 is equipped with gear stabilization and a 300 watt motor (upgraded).
Two riding modes
5 level battery indicators
LED headlights
Carrying strap
Mobile app
Bluetooth speakers
Maximum weight of 220lbs
Capable of 11-mile range and top speed of 8mph
UL 2272 Certified
Users could purchase SWAGTRON T3 in several colors: white, blue, garnet red, gold and black.
It costs $449.99 to order one of these hoverboard scooters from Amazon website.

EPIKGO Self Balancing Scooter Hover Self-Balance Board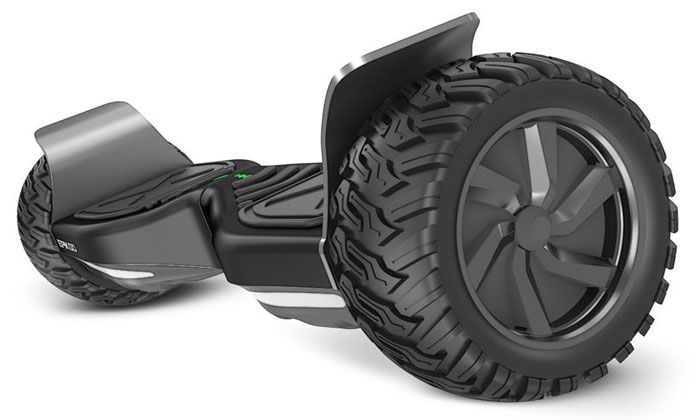 Everyone looking for a tough e-scooter to travel through sand, dirt, mud and grass should choose EPIKGO hoverboard. Larger size and powerful motors in comparison to similar products make it able to provide more control and a more stable ride.
Some of the features are:
One-year warranty (including labor and parts)
Fast charging technology (2-hour)
Because of its water resistance and solidness, this hoverboard has been rated IP56.
All-terrain purposes scooter (made possible by solid rubber tires)
400-watt dual motors – top speed 10mph and over 60 minutes riding time
UL 2272 Certified
EPIKGO two-wheel scooter is available in 'space gray' color and could be ordered through Amazon for $599.99.

HOVERZON XLS Self Balancing Scooter with Bluetooth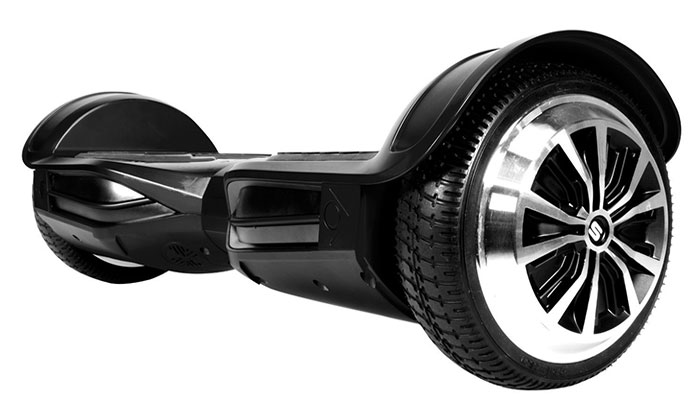 HOVERZON XLS scooter is a good choice for all types of riders: expert, experienced or even a first time rider.
Professional riders could use advance mode, whereas experience rider and beginners could use standard and practice modes respectively.
Here are some specs of HOVERZON electric scooter:
To make riding even cooler, movements are shown with rear and front LED indicators
Built-in Bluetooth speaker
LED battery level indicator (5 levels)
In order to provide improved overall battery performance, the device is equipped with innovative smart battery management system
Comfortable riding is made possible by anti-slip, wide pedal sensors (improved)
For ultra-responsive control, this HOVERZON hoverboard comes with gear stabilization and dual independent motors.
Fireproof exterior casing
UL2272 Certified
Multilayer battery protection
HOVERZON app (for iOS and Android) for checking battery information, speed and more
Several colors (such as black, blue and gold) of this self-balancing scooter could be bought from Amazon for a price of $450.