Best 5 External Hard Drive Reviews (PC, Mac, Xbox One, PS4)
External hard drives are very helpful in providing us with terabytes of storage capacity for an affordable price. With so many different brands and models available on the market, it might seem quite difficult to choose the best hard drive for PC, Mac, Xbox One or PS4 extra storage needs.
Here are the top-rated external hard drives chosen by us to help users select the right data storage solution for their Mac or Windows laptop/desktop computers or Xbox One/PS4 game consoles.
Seagate Expansion 4TB Portable External Hard Drive USB 3.0 (STEA4000400)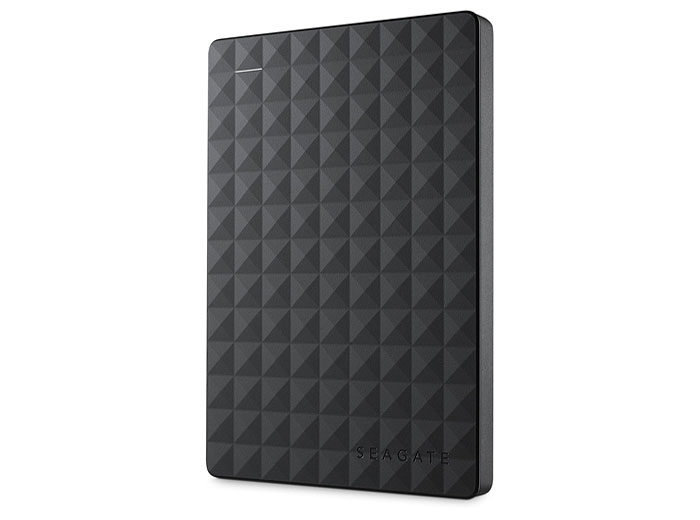 For years, Seagate has built and sold great quality hard drives for users around the world. Now, with this Seagate Expansion 4TB, no matter what the intention is – being it for extra storage space for games and apps on Xbox One or archiving videos and pictures on PC – users could have a great amount of storage capacity at hands provided by a portable and nice-looking hard drive.
Features:
USB powered: no adapter and power cord is needed to use the drive.
USB 3.0 – which makes the data transferring very fast, but it is also compatible with USB 2.0 technology for devices without USB 3.0.
Compatible with both Mac OS X and Windows – please note that for using the storage drive with Mac computers the drive should be reformatted.
Compatible with Xbox One and PS4 game consoles
At the time of writing this article, the 1TB version of this external storage device is the number one best-selling item on the 'External Hard Drives' category on the Amazon website.
Seagate Expansion 4TB is listed for sale for $119.99 on Amazon. A carrying case for the drive could also be ordered with the device.
Other available storage volumes are: 1TB ($54.99), 2TB ($79.99) and 3TB ($124.99).
WD 4TB My Passport Portable External Hard Drive USB 3.0 (WDBYFT0040BWT-WESN)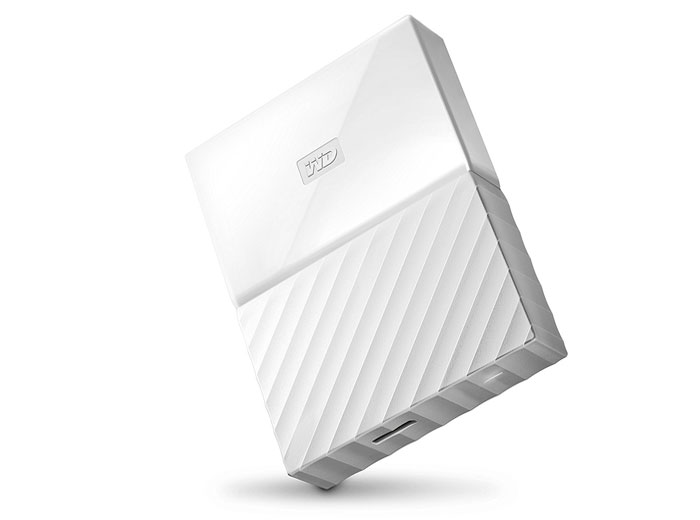 Like Seagate, Western Digital (WD) is also another great manufacturer for data storage hardware. This high capacity external hard drive is equipped with USB 3.0 technology but is also compatible with older USB 2.0 ports.
Other specs include:
Password protection with hardware encryption
WD backup software which includes auto backup
Vibrant, sleek design coming in a variety of colors for different tastes and personal styles
Users could choose from different colors (white, blue, black, yellow, orange and red) when ordering this hard drive from Amazon website. The selling price is $109.99 (might vary for other colors).
For people who need less storage capacity, 1TB-3TB versions are also available.
Transcend 2 TB StoreJet M3 Military Drop Tested USB 3.0 External Hard Drive (TS2TSJ25M3)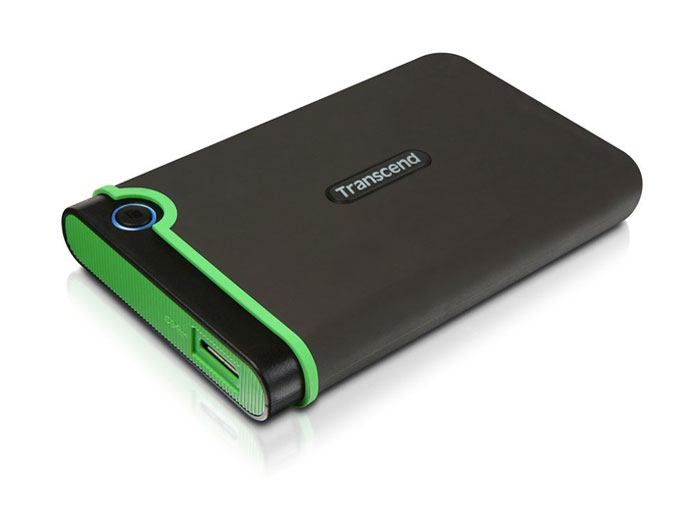 Users needing a shock-resistance and portable storage solution for their files and data could rely on Transcend 2 TB StoreJet M3 which comes with many useful features.
Some of these include:
Data management software (Exclusive Transcend Elite)
256-bit AES folder & file encryption
One Touch Auto-Backup button
Quick Reconnect Button – without reinsert and unplug, users could re-enable a USB hard drive which has been safely removed.
Advanced suspension system for internal hard drive
Shock protection of the device is and advanced 3-stage system (in addition to the outer case made of durable anti-shock rubber)
Compatible with USB 3.0 and 2.0
It costs $97.99 to buy Transcend 2 TB StoreJet M3 hard drive from Amazon.
Other colors and storage capacities are also available for this Transcend external hard drive.
Toshiba Canvio Connect II 3TB Portable Hard Drive (HDTC830XR3C1)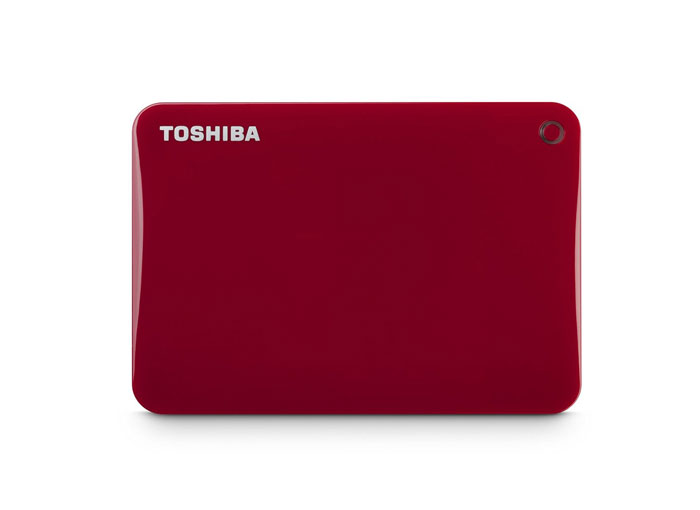 A great data storage drive from a well-known computer hardware manufacturer, Toshiba Canvio Connect II is suitable for anyone needing up to 3TB of space for storing data and files from Windows, Mac OS X, etc.
This external hard drive comes with many features such as:
Toshiba 2-Year Limited Warranty
No need to reformatting for storing and accessing files from Mac or PC
Intuitive user interface and easy to set up
Password-protected data encryption
Automatic backup schedules
Cloud-enabled backup option
Toshiba Canvio Connect II 3TB has been listed on Amazon with a $99 price tag. Other drive storage capacities and colors could also be bought for this model.
Silicon Power 2TB Rugged Armor A30 USB 3.0 External Hard Drive (SP020TBPHDA30S3K)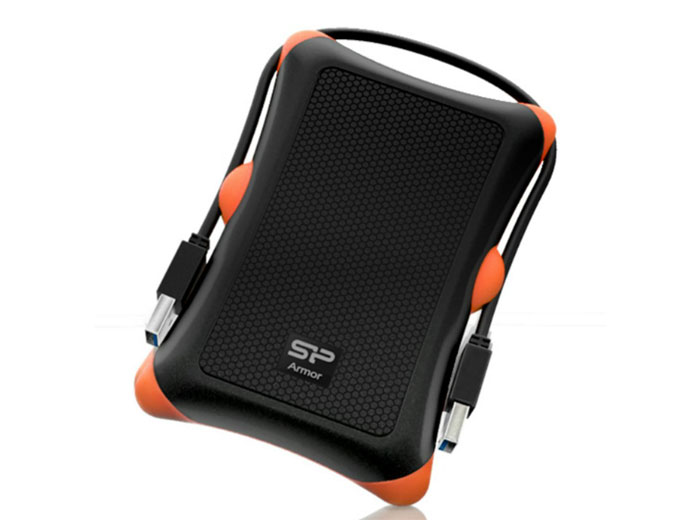 Anyone using flash drives and external drives is familiar with Silicon Power which is a very active company in producing different types of portable storage devices.
Some of the specs of this external drive include:
3-year manufacturer warranty
Cloud storage, AES 256-bit encryption and data backup & restore are among the data management solutions provided by SP Widget free-download software
Easy file sharing between different systems since the device supports Mac and PC.
Works with USB 3.0/2.0
Scratch resistant (surface covered with hexagonal pattern)
Military-grade shockproof
Users could buy this Silicon Power 2TB external hard for $99.99 from Amazon.