How Many People Could Watch Hulu at the Same Time?
While signing up for a streaming service, people always have some questions regarding their features and the way things work. Before using the service, they want to know what they will enjoy with the service such as compatible devices, personalization options, simultaneous streaming and account sharing limits.
Here we will talk about Hulu, which is a giant streaming service. We will discuss about the number of devices which could watch Hulu simultaneously.
With the basic plan, people can watch Hulu on 2 separate devices at a single time and create up to 6 profiles with a single subscription.
Although this simultaneous stream is less than some of the competitors of Hulu, it serves the purpose for many households.
How many screens can stream at once?
Currently, users could use two different devices to stream Hulu at once on any network. Both with and without ads, users can watch Hulu on two devices only.
With Hulu plus Live TV, you can get the Unlimited Screens option for extra charges of $9.99 per month. With this add-on, you can watch from so many devices simultaneously using your home network.
It means that an unlimited number of people could enjoy streaming Hulu movies and videos simultaneously. However, there is an exception for Showtime, Cinemax, Starz, and HBO premium channels, being limited to five devices only at a single time.
In case you are outside the home, you and your family members or friends can watch Hulu on three devices at once using this add-on.
How to share Hulu accounts with others?
No special method is required when you want to share your Hulu account with your family or friends.
As long as they have your long details (such as the username and password) they could log in to your Hulu account and access the same content on the network as you.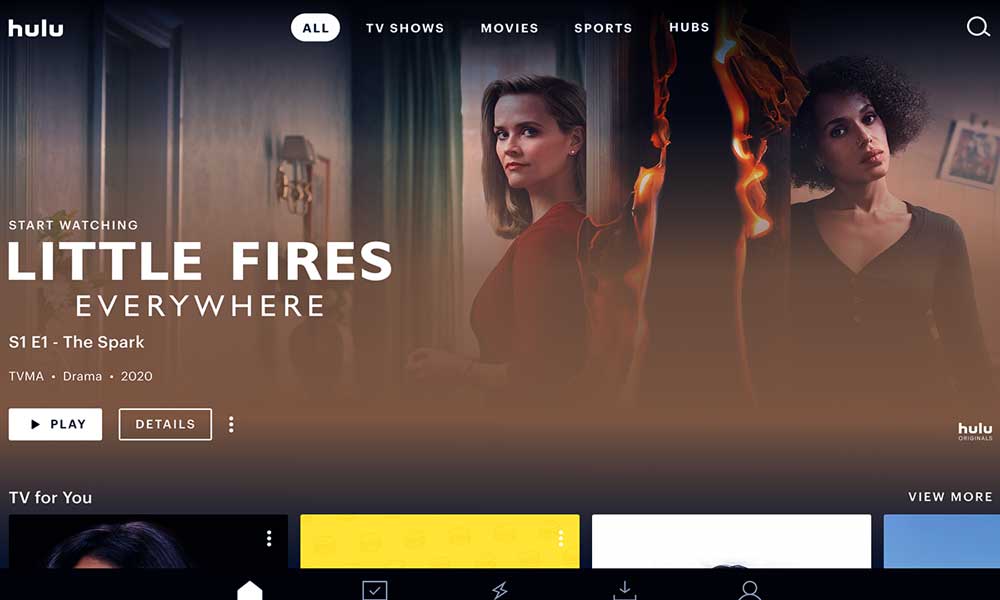 The account settings could be seen by whoever has access to your account as well. The only exception is your payment methods, which is only shown by its last 4 digits. So, no more worries about you cards being used without you knowing.
Moreover, while the account settings are accessible in general profiles, the kids' profiles don't have such access altogether.
Hulu Unlimited Screens
Just like its name, Hulu Unlimited Screens enables users to watch Hulu channels on infinite screens at the same time. The details of Hulu Unlimited Screen options are given below:
You will need to get a subscribtion to Hulu Live that costs $64.99 a month
You will have to get the Unlimited Screens Add-On that costs $9.99 a month
Simultaneously, you can watch Hulu on all the devices that are connected to the network in your home or office
While on the go, you can watch Hulu on three mobile devices
In case you want to add premium channels such as Cinemax, STARZ, HBO, or SHOWTIME to your subscription, you will have a limit on how many devices could be used to stream Hulu at a single time, which is five screens. Three out of these 5 devices can be out of your home network.
Hulu plans & pricing
Currently, Hulu has four plans. Two of them are only with on-demand content and the other two are with on-demand content as well as Live TV. On supported devices, you can watch basic Hulu and no-ads services on any network throughout North America. Unluckily, Hulu is not officially presented in other states, but there are some ways to use it like using a VPN, for example.
Given below are the Hulu plans:
Hulu student plan with ads ($1.99/month)
Hulu with ads ($5.99/month)
Hulu with no ads ($11.99/month)
Hulu with ads plus Live TV ($64.99/month)
Hulu no ads plus Live TV ($70.99/month)
Is it possible to watch Hulu for free?
You can watch Hulu for free by using different ways. Many of these methods include finding loopholes or tweaking around. But we will discuss how to get Hulu with no cost.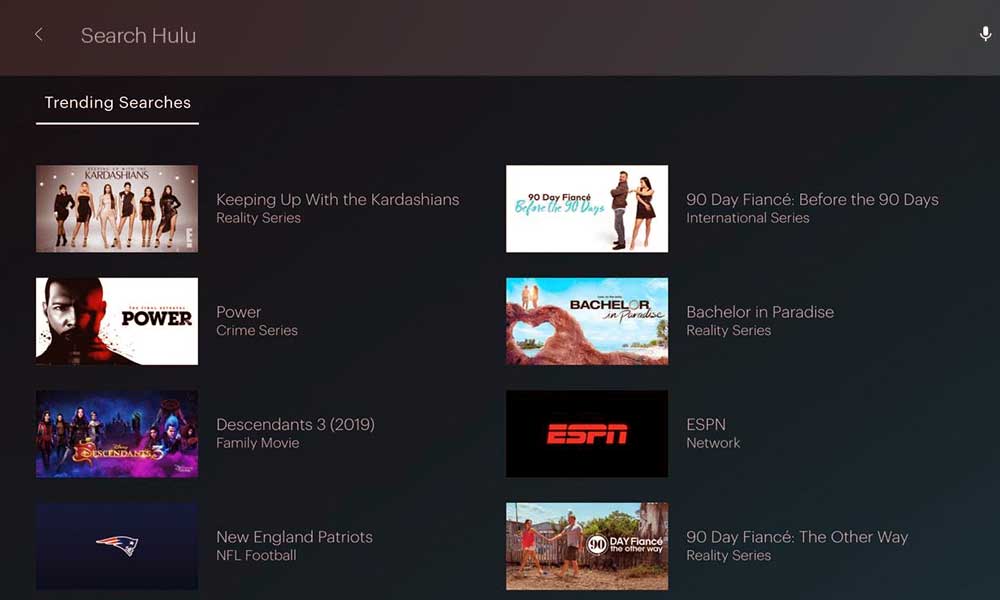 Free trial method
Hulu provides a free trial of 30 days for its services. You just have to give your basic details and debit or credit card details. You will get access to all the content on Hulu for 30 days without spending a penny. This offer is provided for both Hulu with no ads and Hulu with ads.
Ensure that you cancel the service when the trial period ends. Otherwise it'll cost you $11.99 per month or $5.99 per month for the following month's subscription. When your subscription time ends, you may have to wait a bit longer to subscribe for another free trial using the same Hulu account.
You can also access a Hulu free trial from another new account using the debit card or credit card details of your friend or family member.
Supported devices
You can stream Hulu on various devices including Android smartphones and tablets, Android TV, fourth generation or later models of Apple TV, Chromecast, Echo Show, Fire TV Stick, and Fire TV, Fire tablets, iPad and iPhones, LG TV (select models), PC and Mac browsers and apps, Nintendo Switch, Roku (select models), PlayStation 5 and 4, Roku (some models), VIZIO SmartCast TVs, Samsung TV (select models), Xfinity Flex Streaming TV Box, Xbox (One, 360, and X|S), and Xfinity X1 TV Boxes.
How many profiles you can have on Hulu
Besides offering you sufficient streams at once, Hulu also customizes your streaming experience with profiles. You will be given a primary profile at the time of signing up. But you are allowed to make five extra user profiles for each person at your home. In total, it enables you to create six profiles.
Each member can select their favorite movies, genres, and shows while creating their user profiles. It will help Hulu to offer you personalized content suggestions. You will not have to spend lots of time scrolling through unrelated stuff.
Moreover, if you subscribe to Hulu plus Live TV, you can access your recordings using the cloud DVR of your profile. Profiles provide unique viewing history to each user and can be tailored for kids. When you switch to a kid's profile, you will stop watching the content from that specific user.