DocuSign Pricing & Review
DocuSign is one of the best electronic signature tools that are available. It allows you to send your signature or ask other people's signature electronically.
All DocuSign users can sign any agreements electronically from anywhere in the world. It is very comfortable to start using this powerful application today.
This tool is specially created to accelerate business effectively. Using this tool allows you to eliminate the use of paper, so you can automate all the signing process. Here are some important things that you need to know about this tool.
What can you get from Docusign?
1) Trusted system
When you want to select the best platform for signing any agreements electronically, you have to choose the best and safest tool.

DocuSign is specially created with the most trusted and most innovative system in the world. You can trust on the overall security system from DocuSign. This secure environment allows you to send or ask a signature from other people via electronic system securely.
The software meets some security standards from the USA, EU, and also global security standards. It is going to use the strongest and safest data encryption technology.
2) Compatible with more than 350 apps
This is another important thing that you need to know about DocuSign. This tool is compatible with more than 350 different apps that are available in the world. You can start by preparing your agreements, signing your documents, and also managing your agreements easily.
It means that you can use this DocuSign tool for signing any documents from your mobile device easily.
This feature can offer flexibility for all users. You don't need to use specific apps for using this powerful electronic signature platform. This compatibility is going to be updated regularly, so you can use this powerful tool in a lot of different apps in the future.
3) Comes with reusable templates
This DocuSign comes with some powerful templates that you can use instantly. You can save a lot of your time by standardizing the signing process. You can also store used agreements, so you can use all templates in the future.
You can make your templates based on your own needs and preferences. These templates may include certain details, such as custom field, recipient routing, and many other settings. You can use standard fields for your agreement, for example, signature field, date, and some other custom fields. It is very easy for you to start using all of these templates on your documents.
4) Full control of the signing process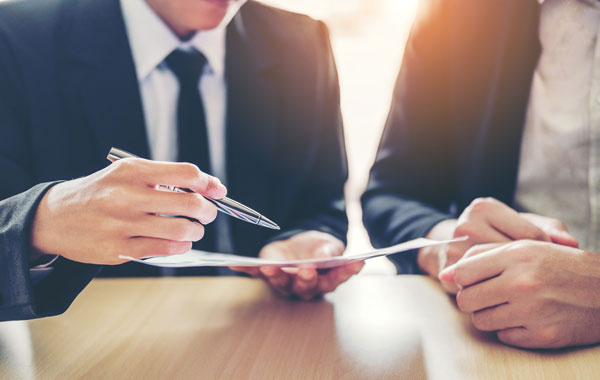 This is another benefit that you can enjoy using this service. It can give you full control of your signing process. You will always know where the agreement process takes place now.
It can give you instant status visibility, so you will never have to worry about the whole signing process. When it is necessary, you can also set up automatic reminders on the signature tool. You will receive notifications at every step you or your partners do in the process.
It can provide a transparent process for all users of DocuSign.
Disadvantage: complicated system integration
It is the only drawback that can be found in DocuSign. Some people claim that they have difficulties in integrating the API system with other tools on the market. However, you should never have to worry about the integration process.
DocuSign also provides a manual for all users. You can use this manual for learning about how you can integrate DocuSign with other apps that are available on the market.
If you still have any difficulties in doing any integration process, you can still contact the customer service of DocuSign at any time you want.
DocuSign is the best online signature service that is available on the market today. Before you buy the best plan for yourself, you can use its trial version.
This service is available in the trial version, so you can try all features that are offered by it. Once you are happy with all features from DocuSign, you can get upgrade to any plans from it. Four different plans are offered by this it, for example, personal, standard, and business pro.
All plans are covered by its money-back guarantee, so you will never have to worry about the quality of the service.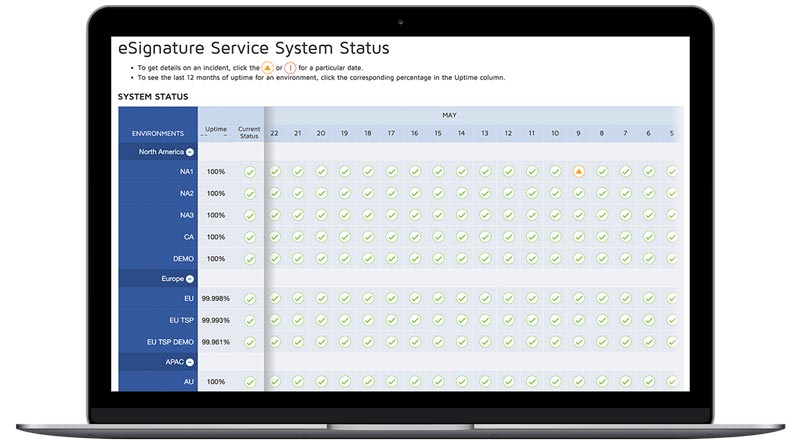 Pricing
1) Personal
This plan is only about $10 per user for its monthly cost when you buy this plan annually. This plan allows 1 user to get access to this platform.
You are able to send up to 5 documents for eSignature every month. This limit is very useful for all beginner business owners who want to learn about how to use eSignature from DocuSign.
2) Standard
This is a better plan for all DocuSign users. It costs about $300 annually or $25 monthly per user when you buy this plan annually.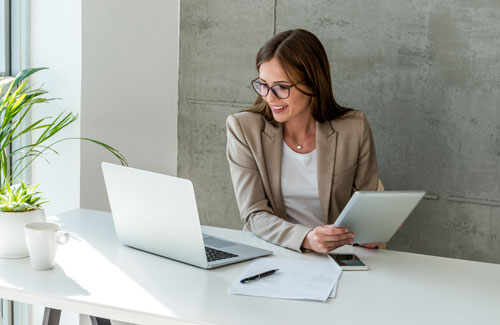 This plan allows you to buy up to 3 users at the same time. You will be able to send unlimited documents for eSignature.
When you are in this plan, you can also get access to all notifications and reminders for your signature tool. Its personalized branding feature allows you to improve your business presence effectively.
3) Business Pro
This business pro plan costs about $480 annually or $40 monthly per user. This plan is very useful for all business owners who want to send or use electronic signature at any time.
In addition to all features from Standard plan, you can also get signer attachments, bulk send feature, advanced fields, and also payment collection.
The company also provides DocuSign apps for Android, iOS and Microsoft which users could download from Google Play, Apple App Store and Microsoft Store respectively.