How to Hire and Find Professional Freelancers for Your New Startup
Hiring the right people is an essential part of making any new startup successful. In the past, entrepreneurs starting new companies were mostly limited to hiring full-time or part-time employees that lived within commuting distance of the startup's location.
Today, however, thanks to the growth of the freelance economy, owners of new startups have the option to select from talented freelancers all over the world. This option offers a number of advantages such as an increased number of applicants to choose from, the ability to hire an individual for a single short-term project, and more.
Below, we'll take a look at how freelancers can be used to get your new startup up and running as well as the best way to go about finding the right freelancers for the job.
How freelancers can help make your startup a success
Creating a new startup requires you to complete a number of projects. To start, chances are you are going to need to create a number of graphics for your startup such as a logo to represent your new company, graphics for your website, and/or artwork to go on your product's labeling and packaging. Hiring a freelance graphic designer to complete these projects is ideal since you can select from a wide range of designers who produce designs similar to what you are looking for and pay them on a per-project basis.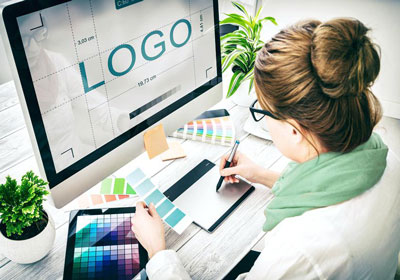 If you intend to build a website for your startup (a likelihood given that most every business has their own website these days), you'll want to hire a freelance web designer in order to ensure that your website is both fully operational and pleasing to the eye. Great websites must be easy to navigate, contain the features necessary to provide your visitors with a high-quality experience, and must be designed to look every bit as professional as they function. Hiring a talented freelance web designer will ensure that your new startup has access to a high-quality website that will help you stand out from the competition.
Once your new website is in place, the next step is to begin driving traffic to it. While pay-per-click ads are an easy way to get traffic to your website when you are first starting out, more organic marketing strategies such as SEO and content marketing will serve you better in the long run since they are able to drive traffic to your website without you having to pay an advertiser for every single visitor. To help you drive organic traffic to your startup's website, you can rely on freelance SEO specialists and freelance writers.
Freelance SEO specialists will be able to optimize your website so that it shows up higher in the search results on search engines such as Google. For example, if you own a startup that sells gardening supplies, showing up on the first page for searches such as "gardening supplies for sale" will likely prove to be very lucrative. A freelance SEO specialist can help you identify which keywords your target customer is likely to search and optimize your website so that it shows up higher in the search results for those keywords.
As for content marketing, the benefit of filling your website with high-quality content is two-fold. For one, content that informs and engages your visitors can help you achieve various goals such as convincing a visitor to sign up for your email list or make a purchase or it can accomplish things such as helping them better understand what it is that your startup is offering. Well-written content is also an important part of SEO as well. In order to provide their users with better experiences, search engines such as Google have begun prioritizing websites that contain well-written, valuable content by listing them higher in the search results. This means that filling your website with high-quality content can both drive more visitors to your site and help convince them to stick around once they are there.
If you would like to create well-written web copy and blog articles to fill your website with, hiring a freelance writer is an excellent option to consider. Most startups do not produce enough copy to justify bringing on a full-time or even part-time copywriter. With a freelance writer, though, you can hire a writer to produce as much or as little content as you need and pay them on a per-project basis.
Of course, these are just a few of the more common ways that freelancers can be used to help get a startup up and running, and there are many other types of freelancers that you may wish to make use of as well. For example, if you are designing a new product you could hire a freelance CAD specialist to create a 3D blueprint of your product, or if you want to make social media a big part of your startup's marketing strategy you could hire a freelance social media specialist to manage your various social media accounts. The possibilities are really only limited by your specific goals and the strategy for your startup that you devise.
How to find the best freelancers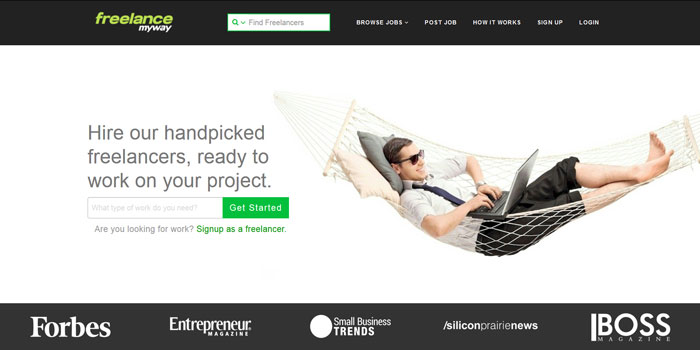 The key to finding the best freelancers is to go where they are. This means posting your project on a reputable, high-quality platform that is designed to connect freelancers with clients. Once your project is posted, you will be able to begin receiving bids from talented freelancers all over the world. Using the information that these freelancers send you as well as other factors such as the reviews that they have acquired and the rate that they are willing to work for, you can select the freelancers that are best-suited for your startup. Once you have selected the freelancers that you wish to work with, all payments, communication, and file submissions will be handled through the freelancing platform, making for a secure and hassle-free experience.
By leveraging the talents of hand-selected freelancers, you'll be able to complete the projects that will allow your startup to flourish.