How to Create an App for Your Business
This is one of the most asked questions that many entrepreneurs and business owners ask themselves these days. Here we present best methods for building apps for your business, which could satisfy your needs and appeal to your customers.
If you're an entrepreneur just launching your startup or work for an It department of a company, there are three main options which you could consider in order to have a mobile app for your business.
Here are the key options:
Freelance developers
In-house team
Outsourcing app development
Although it might come to mind to go to app builders for fast and cheap app development, but many experts recommend against this as it could lead to some issues from the start or later after you have your app.
The common problems with apps developed – or built – by these app maker software is that you don't have much choice in terms of customization and design.
Another option might be creating the app from scratch by using your coding knowledge and lots of available resources and tutorials on the web for developing Android or iOS apps.
That's why if you want a professionally developed business app which could satisfy the requirements of your business, your main choices would be the ones mentioned above.
When making these critical decisions, partnering with a trusted provider like Azumo for nearshore software staff augmentation can be a strategic move. The expertise in this domain ensures access to a pool of skilled professionals to enhance your development team, making it easier to meet project demands efficiently and within your budget.
Now, let's talk about each option in details.
Freelance developers
The main advantage of reaching out to freelance mobile developers to build your app is their cheaper hourly rates compared to professional developers or agencies.
But as other entrepreneurs and businesses' overall experiences with these developers have shown over time is that the several disadvantages might not worth the main benefit which is the cheap price. weak communications, not attending to deadlines and underdelivery are among the most common issues which might happen when you deal with freelance app developers.
Keep in mind that, it's not a general rule for all freelancers of course; just a reminder for you so that you'd be more aware of what you might encounter with this type of work.
Another important thing is the support you'd get – or not get in this case – after your work is finished.
It's not uncommon that after some time you face some vulnerabilities or bugs in your app. But due to the lack of support or the fact that you can't reach your developer any longer for a variety of reasons, fixing the problems in your app could become a greater problem altogether.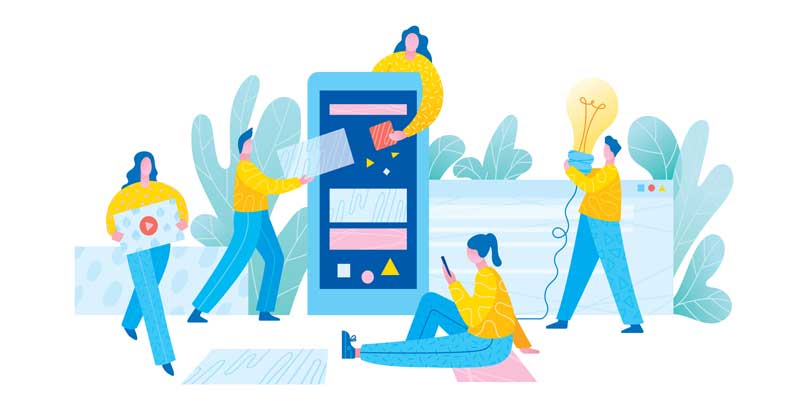 In-house developers
If your company's office has a department for IT works or a special app development team then this option might be totally working for you.
One of the key benefits of using an In-house team for developing your business app is that the employees' workflow could be better monitored and controlled this way. As a result, it's much easier to discover possible difficulties regarding the development process and better addressing them.
Moreover, later when the project is complete, there are much less worries for the maintenance and support of the existing app due to the fact that the original developers are still present in the company.
Of course, this is not an option which could be advised for businesses with small budgets. But, if you're company is in a stage which you think could afford such expenses then you could definitely try it.
App development companies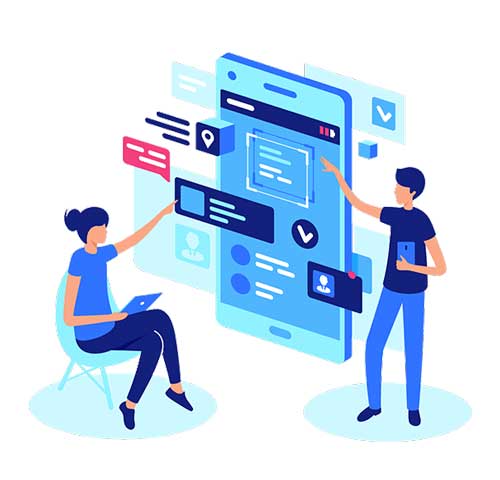 When it comes to managing your business expenses, sometimes it's better to outsource some work in order to lower the costs. That could be true for developing your business app as well.
As a matter of fact, due to the fact that it's no longer necessary to purchase expensive software, hardware, pay office space rents, etc. for outsourcing compared to when your in-house team have to do the job, the result could costs you much less than the previous option.
On the other hand, a thorough research is required to find a reliable company which provides app development services.
It's good to keep in mind that not always the best quality comes with the highest price. The same rule goes for the cheapest price as well, of course.
There are lots of great resources on the Internet which could provide valuable details and information when you need an IT partner. And always make sure to check out the feedback and reviews section for each development agency or company before going into a contract with them.