Best 7 Personal Finance Software (Windows, Mac & Linux)
Personal finance software could offer money management tasks which normally need more than the normal dedicated effort, attention and time by users. Here we review top choices for these useful tools.
The selected items which come below include free and paid products for different platforms and operating systems.
Top programs
– Quicken (Windows, Mac)
Quicken by Intuit is the top choice in many software review and comparison websites in the personal finance category.
The program is very famous for its powerful cross-program integration features. For instance users could easily use their report files saved in the program to use in other applications such as QuickBooks or Microsoft Excel.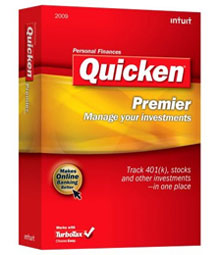 Some of the main features of the program include: helping with buy/sell decisions, showing performance vs. the market, portfolio x-ray, helping users plan for retirement, helping users save for college/house, showing all financial accounts, importing from previous versions of the program, free credit score, snapping and storing receipts, syncing with free mobile app, sending email/text alerts, reminding users when bills are due, helping users create a budget, securely importing bank transactions, showing credit card/bank balances, free phone support, and more.
Please keep in mind that some of the above mentioned features could only be found in advanced versions of Quicken (such as Deluxe or Premier editions).
The main three versions of Quicken software for Windows are: Started Edition ($39.99), Deluxe ($74.99) and Premier ($104.99).
Quicken 2016 for Mac is also available for OS X computers for $74.99.
– MoneyDance (Windows, OS X, Linux)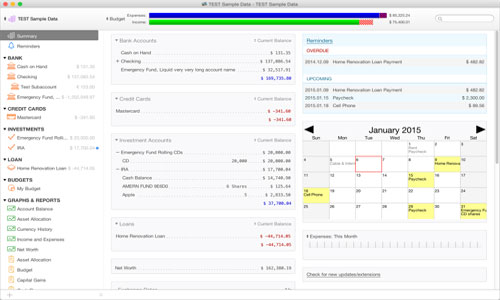 As another great finance management application, MoneyDance provides features such as account management, bill payment and online banking, budgeting tracking, etc.
Tracking investment could also be done using MoneyDance with support for mutual funds, CDs, bonds, stocks, and more.
MoneyDance could be downloaded and installed on Linux (Ubuntu, Debian, Red hat, and so on), Windows and Mac OS powered systems. The software could be tried for free and the full license of the program costs $49.99.
Mobile apps of MoneyDance are also available to download for Android and iOS devices.
– GnuCash (Windows, OS X, Linux )
GnuCash is a free, open-source and cross platform application available for Windows, Mac, Solaris, BSD, etc. Using this software requires no external service or a connection to the banks to track finances. For regularly happening items, users could create recurring transactions and schedule them.
To help users learn what they're spending money for, the GnuCash program could produce detailed graphs and reports. It also helps users reconcile accounts and supports split transactions.
When asked by users to download transaction history, many banks use OFX (open financial exchange) files or Quicken (QIF) files. The good news is that this application could import those files. Users could also have access to their finances anywhere on any computer with the help of a cloud storage service like Dropbox.
– BudgetSimple (all platforms)

As a free personal finance and budgeting tool, BudgetSimple mainly focuses on making sure users have a working budget. The application produces a budget planner after analyzing finances information. That will come with suggestions to increase savings, trim spending, and saving money.
The basic version of BudgetSimple is free. To use advanced features such as linking bank accounts and mobile app accessibility it is required to sign up for the Plus plan which costs $4.99 per month.
– You Need A Budget (YNAB) (all platforms)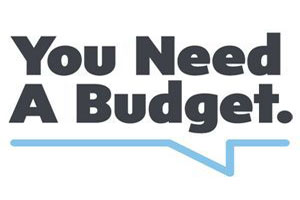 YNAB or You Need A Budget is a simple program which enables users to import transactions from brokerage, credit cards and financial institution accounts. In order to keep its user interface simple, the software lacks many advanced features found in other similar products.
The reporting options of the application are also minimal: net worth, income vs. expenses, payee spending, trends, and category spending.
YNAB has a simple pricing plan: $50 a year or $5 per month.
– Buxfer (all platforms)

Buxfer is an online money management software which helps save for future goals, reduce unwanted spending, see all accounts at one place and so on.
To use this tool there is no need to download any software and so it could be accessed from anywhere on any computer. The program let users to keep track of their accounting needs by completing tasks through an intuitive, simple and clean online platform.
There are three different pricing plans for Buxfer with different features: Basic (free), Plus ($3.99/mo) and Pro ($4.99/mo).
– BankTree (Windows)
In order to use BankTree software, users could either upload downloaded files from their banks or let the application directly connect to the financial accounts.
Please note that it might be more difficult for this finance tool to sync to US credit and banks unions since it is UK based.
Users could download a free-trial of the software to use for 30 days. It costs about $51 to buy the software.